Discussion Starter
·
#1
·
Met up with Crazy Plums and Weehaggisuk at Pevensey bay on friday night.
We all fished it hard with lug/rag/mackie and squid from about 19:00 onwards.
Me and my mate blanked, only seeing 1 or 2 bite's. CP had a sole, small thornie and a doggie and WH had a bass.
After about 7 hrs of only seeing 2 bite's i packed up and started heading for Brighton Marina, then found out it was just as bad there and everyone had gone home!
I decided to come all the way back to Selsey to fish the low water.
First cast with a 2 hk wishbone loaded with rag and lug tipped with squid resulted in this.....(does it show that i hadn't slept!!)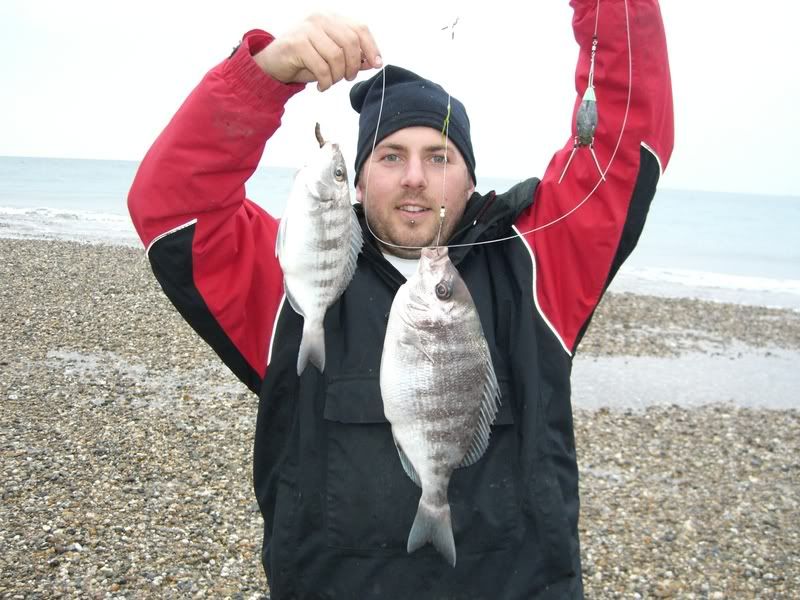 After that another 3 followed biggest 1-14-0 with was lovely on the bbq saturday night, all the other's returned. When the tide turned weed made it unable to fish so we moved round the corner and started drifting baits with the tide resulting in 1 bass just under the pound mark.
After a 2 hr drive to P-Bay, a 30 min nap, an 1hr 30 mins drive back to selsey and a 20 mins drive back home, i was f*ck!d BUT nether the less it was good to put some names to face's and one hell of session!!
Arron