Discussion Starter
·
#1
·
Me and the lad (-BassBoy-) received a text from the one and only Mark333, with some advice on a particular mark.:thumbs: Couldn't miss this opportunity and arrived at the mark for said time. Using the many tips and advice that we had received over time from this true gent, we were into the first Bass after about an hour and then there was no looking back, Bass hitting from all angles with a PB for the lad of 43cm,:fishing: well done son.:thumbs: The lads face was a real picture throughout the session. Straight after this I could barely believe my eyes as I landed my own PB of 62cm,:fishing: OMG.:yeah: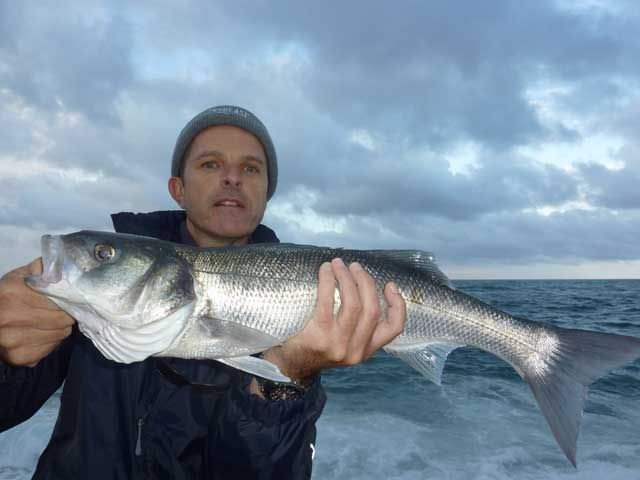 Pic of the PB, god I look tired.
Plenty more came after this and great day was had by both of us with a total of 19 Bass between us.:fishing:
All Bass returned, isn't it great to see them swim off, especially the big ones. Again I must say what a true gent Mark333 is, with all the help and advice, and not to mention the amount of his personal time spent helping us, but also for the many others that I know he has helped here on this forum. Big thanks to that man.:thumbs::thumbs::thumbs::clap::clap::clap:
Still waiting for a Bass tape measure, so if someone could let me know the estimated weights of mine and the lads PB's, it would be gratefully appreciated.
Woody