Discussion Starter
·
#1
·
Having answered Ken Johnson's request for midweek fishing buddy last week, it saw me arrive at Ken's on Monday morning around midday to load up for our trip to Chesil. The forecast was not that great but was at least going to be fishable.
A steady drive around the M25 down the M3 and M27 and onto the A31 and eventually we arrived at Ferrybridge on Chesil at 1630. We unloaded the car and traipsed over the shingle to find quite a few feather chuckers so we were forced to fish to the Portland side of them.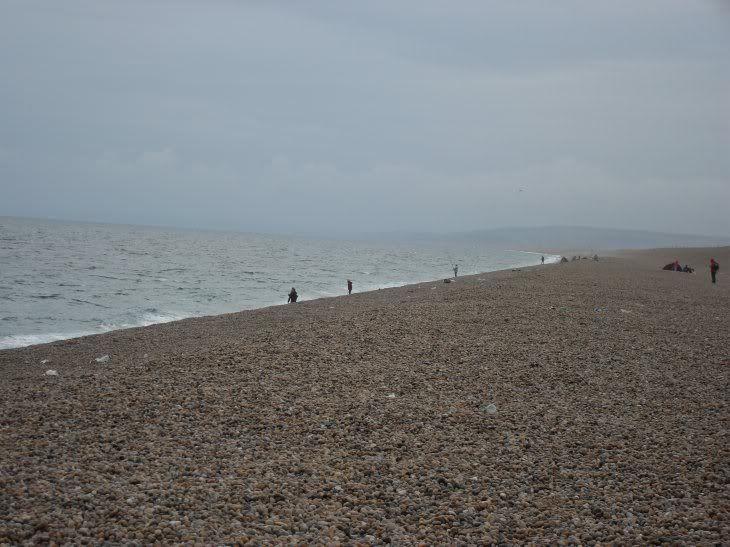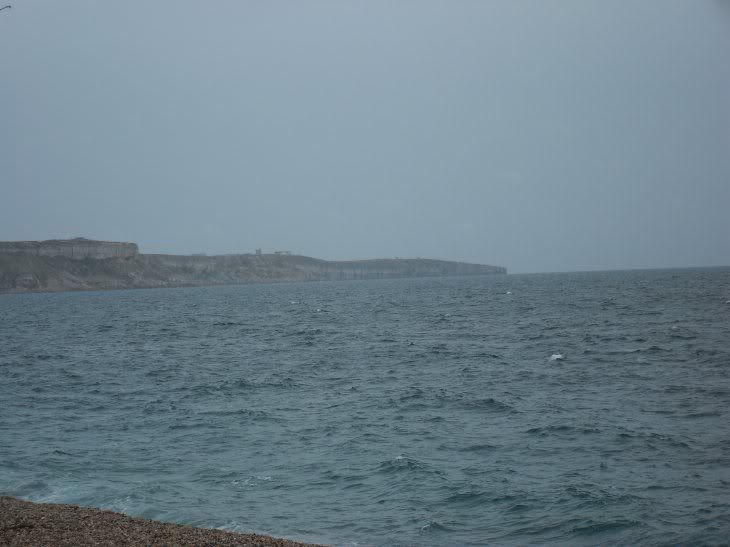 The sea was a bit choppy to start with but quickly the wind died down and it was quite pleasant to be on the beach. Rods were quickly tackled up and dispatched into the watery abyss. Bites were evident on Ken's rod from the off and he quickly reeled in a small bream. For the next few hours this was all that came out. We even tried to use our own tinselly hooks to get a few mackerel but they were nowhere to be seen!!! The chap just up from us had managed 3 in a 5 hour session!!!
However, we plodded on feeding the small bream, occasionally bringing the odd one or two in.
As darkness came upon us we had hopes of something bigger putting in an appearance but in spite of our best efforts, a mixture of baits, crab, rag, lug, sandeel, mackerel, squid, party squid and velvet crab, used on their own or in a variety of cocktails, the hooks continued to be stripped by the small bream.
The rain came on and off, but nothing really heavy even though the forecast was for heavy rain around 4am.
At 2am I broke out the last 2 unwashed squid and impaled one of them on a pennel pulley rig with a pair of 4/0 hooks and lobbed it about 70 yards. Ten minutes later the rod bounced once then another minute and it went again but harder and the lead broke out. I wound into what I thought was a lump of weed only to feel something kicking back at me, fish on, winding in slowly through the large swell that was running out came the fish. Up the slope onto the beach and a beautiful Black Bream was revealed, weighing in at a fraction over 2lbs
A swift unhooking and rebaiting with the last squid, followed by another 70 yard lob and 5 minutes later the rod goes over, lead breaks out and off down tide it goes. Wind like crazy and bang another fish on, much bigger this time. Slowly through the surf and up the slope and a near 4lbs bass is revealed.
That was it until dawn, too rough and weedy for feathering and baits not being touched.
0930am and no bites so reel in to put out a final bait. What is this hanging on the pair of 4/0s baited with a ragworm/crab cocktail, a large mackerel. Hey ho, filleting knife ready and one fillet taken from the macky. Half mounted on the pennel rig and lobbed out. Reel in other rod and a couple of slivers on the 2 hook paternoster and lobbed back out. 10am and no bites so wound in and packed up.
Apart from those two fish it was mini bream city most of the time although Ken did manage a couple of smoothy pups probably weighing around a pound each. Came back with more tackle than I went with thanks to idiots who do not use shock leaders. On the road by 1030 and back at Ken's by 1430.
Ok not a lot of fish for the long trip but enjoyable all the same, now we plan the next one.