Discussion Starter
·
#1
·
Well set away on wednesday 28th for cumbria, stopped at geoffs that night for a sharp exit the next morning gets up at 5.30am off we went about 6.30am for the long drive.
DAY 1
Our first stop for the day was taynuilt but had to carry on to oban for some essentials we forgot, got to taynuilt for about 2.30pm we had one stop on the way up for brekkie which cost 20 quid and it was the worst breakfast i have ever had like concrete lol, anyways at taynuilt decided to wet a line it was low water and very shallow and daytime set up with squid baits but no action 1 lad fishing on the fresh water bit coming in from the loch had a trout, on the night time i went back out on taynuilt slip with the big rod loaded up with big manky squid baits hoping for a spurdog or thorney had 1 bite which resulted in a fish on but lost on the way in, infact it was very snaggy and lost loads of gear that night keep getting caught up on something so decided to call it a night and got back to the van for a few tinnys and a few vodka and cokes which resulted in a litre bottle of vodka getting drunk between 2 of us lol.
DAY 2
Well up earlyish lol but with very sore heads after all the alcahol consumed, while geoff was making a nice cooked brekky i just got the rods out and lobbed a line straight into the loch and just left it lol while waiting for breakfast being sorted, after a well deserved breakfast i got talking to a bloke and he told me fishing wasnt too bad fishing ganavan in oban so i thought well we are going there anyway so might aswell have a chuck on the way past lol , after finding somewhere to park up decided to try off the rocks which first cast resulted in a doggie over 2lb then i rang geoff he came down fished there for most of the day and never even got another bite i said oh no here we go again no luck as usual, after packing up there we decided we would have a look at the flatrock i was told at etive at the qaurry.
So off we went now what a mission this was getting along the single track road with pot holes in the campervan lol saw a nice spot just before the house down the bank where someone had made a nice camp dont no if this spot was the flat rock but look good too me any ways set the barbie up for our skinned doggy and our big huge rump steaks i must say its the first time ive eaten dogfish and it was very tasty, eventually got the rods set up just before dark and fished was only getting very small bites but nothing was coming of them eventually we just called it a night and went to kip in the van.
DAY 3
Next morning it was raining just hung about for a while before deciding where to go and had another nice cooked brekky, after breakfast we decided a nice deep water mark so headed over the ferry terminal at corran and headed for lochaline got there it was absoluite pishing it down with rain so just hung about got sick so got ready for going out on the lash had a couple in hotel then went for a few beers and vodkas at the club then bigads rang me saying he was over and was in the hotel having a drink so we headed down there, it was good meeting adam and his mate and davy holt for the first time we had a good laugh and a few drinks to end the night then off we headed to the van for some kip where geoff couldnt belive his eyes and stop laughing and i went on a proper munchy mission and started cooking everything lol so after late night supper we eventaly got some kip wasnt looking forward to the next morning as i thought id be rough as owt off the night before.
DAY 4
Anyways got up at 7am luckly enough i was fresh as a daisy and geoff was looking really rough at this stage lol for once i think this was payback time for the state he got me in last year at the wsf meet at the mull of galloway lol , anyways it wasnt good weather again and i said hell to it ive come all this way to fish the west pier im going to fish it lol, got setup big squid baits on pully pennel rigs cast 50yards out and i was in pure shock emptied nearly a full spool of 30lb line on me slosh30 water is mega deep i thought straight away got to be monsters in here had a few chucks and a bit spinning but nowt not even a sniff i said oh no it cant be like this again start of summer fishing was becoming my worst nightmare then geoff eventually made it out in the rain to try and shake the hangover off then i got the slightest gentle bite ive seeen in my life struck into it and it felt heavey but just pulling a big bait and 6oz thru about 300ft water was hard work anyways half way up this started to feel really heavey result fish on small strap conger weighing in at just under 4lbs my first ever shore conger so i was pleased lol tryed for another 1 hour or so but nothing bigads pulled up along the pier to say he had landed 132lb skate well done mate well deseved it was a great time i had cant wait to get back over there which will be pretty soon pity about the fishing at loch etive but ive been told there there one minute and not the next but hasnt put me off i will be back soon stunning scenry over there and even thats worth the trip drove back thru ben nevis on the way back had to do 40mph all the way back from lochaline as the gear linkage went pots up on the van and could'nt get 5th but all fixed now which cost all of £1.78p for a new spring washer and nut lol think the major drive along the qaurry road must of slackened the nut off as that road is only made for 4x4 in my eyes.
i would just like to thank everyone who pm me before i went with all the info thanxs it really helps.
HERE IS THE PICS
TAYNUILT SLIP WE FISHED ON THE NIGHTIME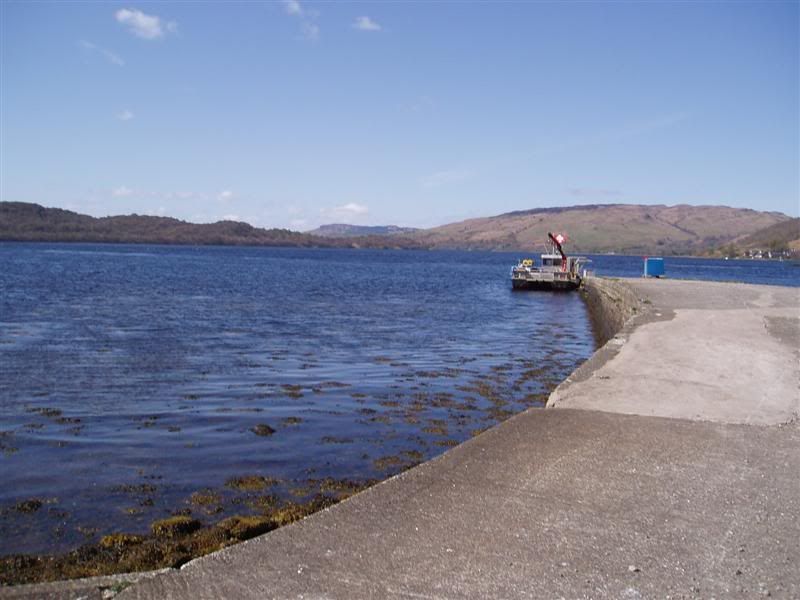 GEOFF TRYING FOR A TROUT LOL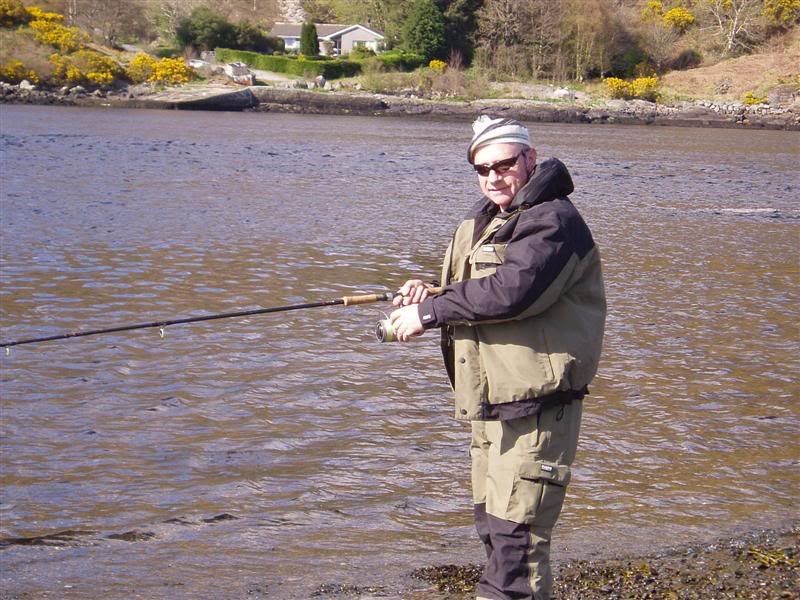 GEOFF MAKING OUR 100% WORLDS BEST BREAKFASTS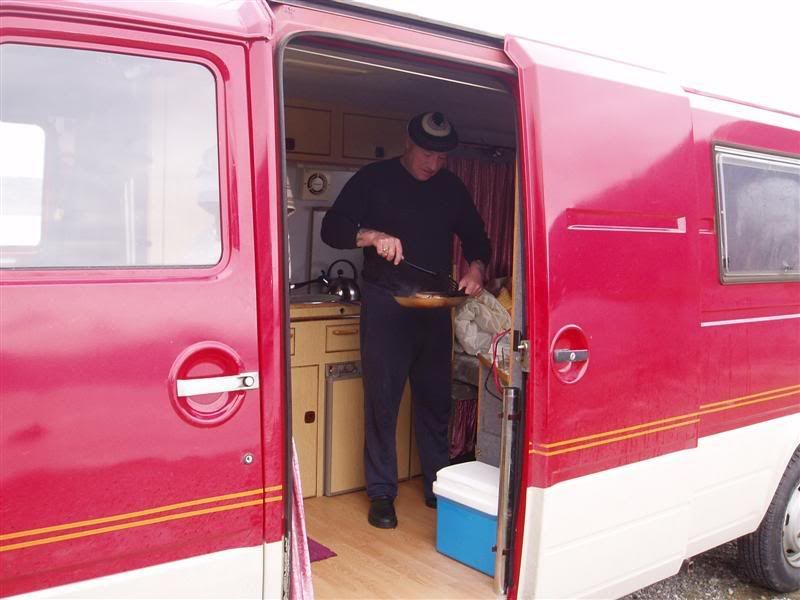 THIS IS OUR WORST NIGHTMARE DRINKING THIS LOL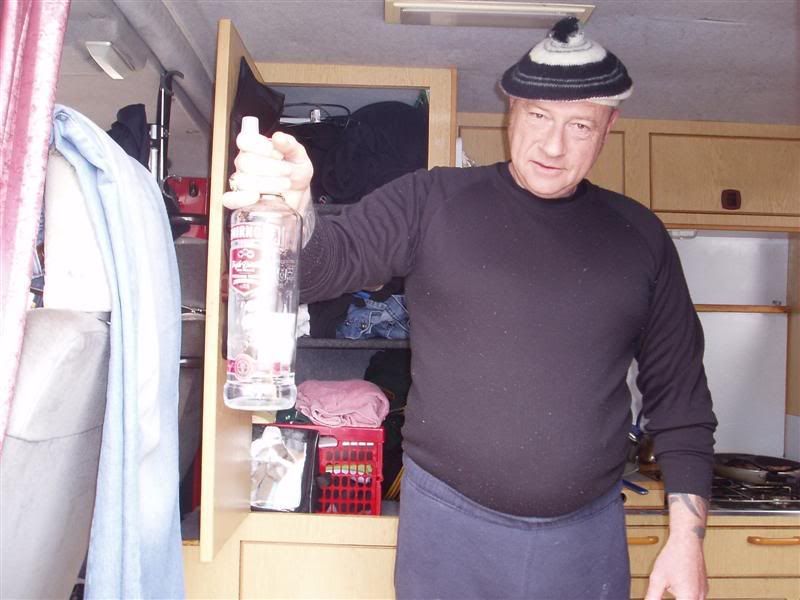 ME WITH A OBAN DOGGY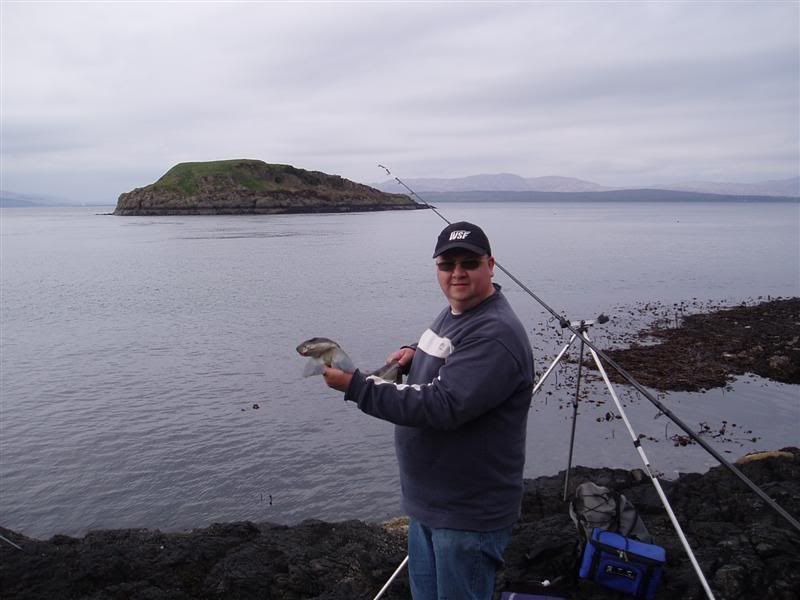 OUR FISHING CAMP FOR THE NIGHT (IM SURE SOME OF THE REGULAR WSF LADS WILL NO IT)
GEOFF CHUMPING ON A NICE BIG RUMP STEAK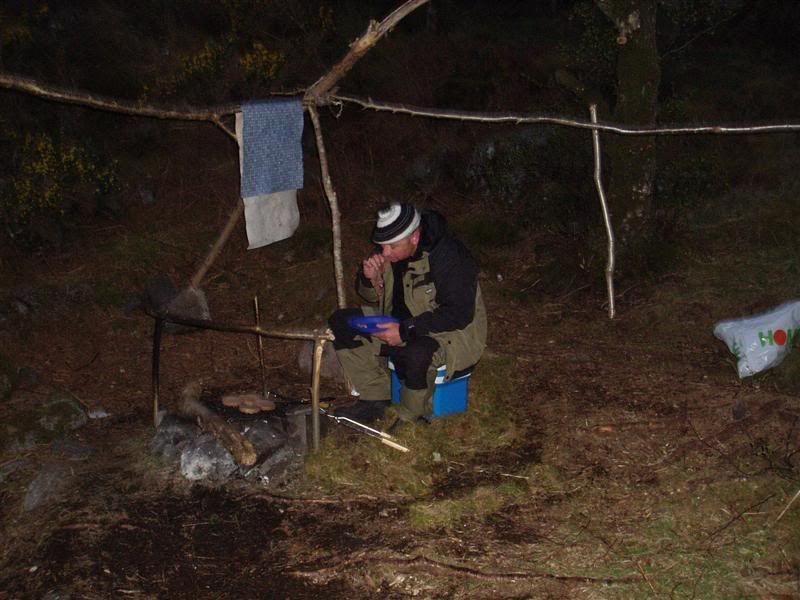 THE POOR DOGGY LOL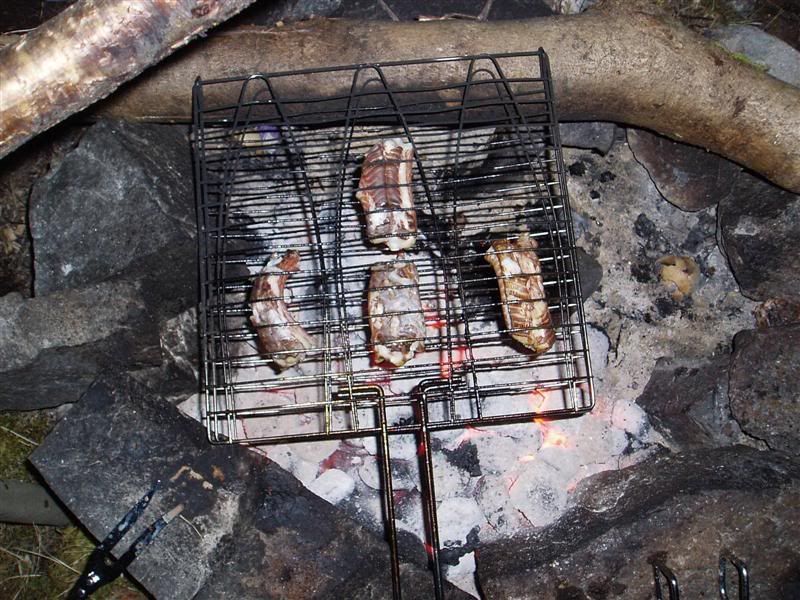 LOCHALINE WEST PIER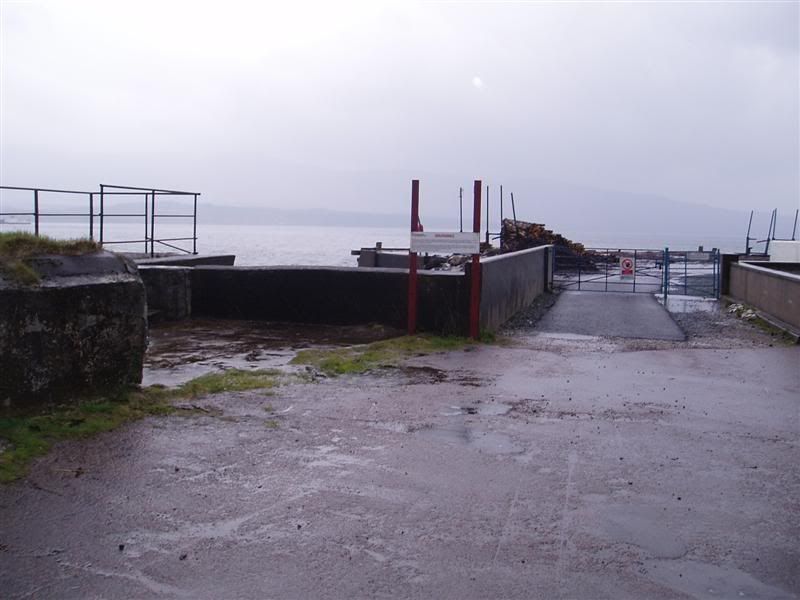 SMALL CONGER
CLICK THE LINK BELOW IF YOU WANT TO SEE ALL THE PICS I TOOK
http://smg.photobucket.com/albums/v224/dvdr_direct/LOCH ETIVE AND LOCHALINE/