Discussion Starter
·
#1
·
started off on simon parrys suvurane last thursday, although it was on the mersey we could see wales from off perch rock and simon normally sails from rhyll, so it was our last works match this year and we werent expecting great things so my 2nd place in the league should be safe and could enjoy the day. plenty of yting and dabs with doggies making up the bulk of the catch. 5 cod and 6 rays made up the rest of the catch ,the rays were around 5lb and the cod around 2-3 lb with the one exeption ..mine of 6.5 lb.
friday we came back to angelsey a bass off the top about 1.5 lb and another of 2.5 lb on rag started the week off.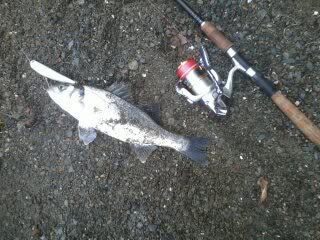 the next chance to wet a line was on monday night, as the weather was a bit iffy decided to stay arround trearddur..... it was wet and wild and no chance of seeing any bites... in fact there was none,was supprised at the number fishing . unfortunatley that was my last chance.......till next time steve..