Discussion Starter
·
#1
·
Had a day out with Crrlb001 and family today to do a bit of coaching and fishing on his new boat.
The day started with the obligitory stop for mackerel before heading off to find some fish on the local reefs.
Aim of the day (for me) was to show them a few marks to try and get some fish on board for tea! For Barry the theme seemed to be to get as many gulls to follow the boat as possible, that way it looks like we'll have caught plenty - no pressure then...? :wallbash:
Thankfully it all went well, we visited several lumps all over the place and caught at each of them. Barry had his first ling & first double figure fish, his son Simon had a personal best pollack and his first ling, and the future son-in-law Graham had his personal best pollack and first ever bass - result!
Pics below...
Simon with his ling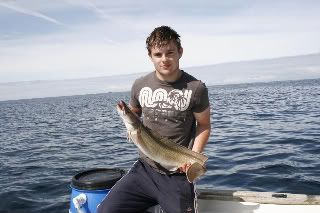 Barry with his ling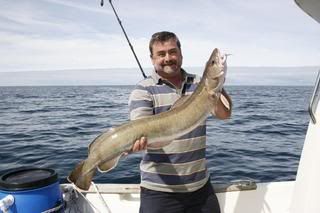 Graham with his pollack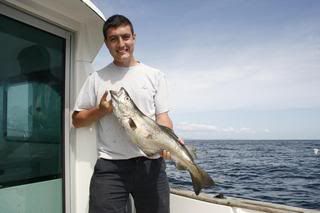 Graham with his bass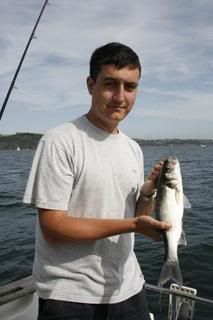 Barry got his wish, we had to stop fishing shortly after lunch as we had more than enough fish for own immmediate use, so rather than take more for the sake of it we checked out a few more marks and called it an early day!
Thanks for the trip Barry & co - a very enjoyable day out!
:thumbs: