Discussion Starter
·
#1
·
I'm living on the East Coast of Ireland - near Dublin. After weeks of only catching smalls if I was lucky, finall hooked into something a little bigger. Went down to Glenaveena Beach near Howth, late Friday afternoon to fish the rising tide. The crabs were very happy with my baits. There's quite a lot of kelp there which makes retrieval very difficult. Stuck it out from 4pm to 7pm and then decided a move was in order.
Clambered up the steep slopes and moved round to deeper ground. There I was happily taking my worms for a walk when all of a sudden, the reel gave a spin and the rod was a noddin. Pollock me thinks - at last. But no. A bend in the rod and a bit of a tussle and up pops a cod! Around the 3lb mark. He'd gutted the lug/squid cocktail, so I've invited him round for dinner tomorrow night!
Caught 4 others, but they were too small so they went back to grow a bit bigger.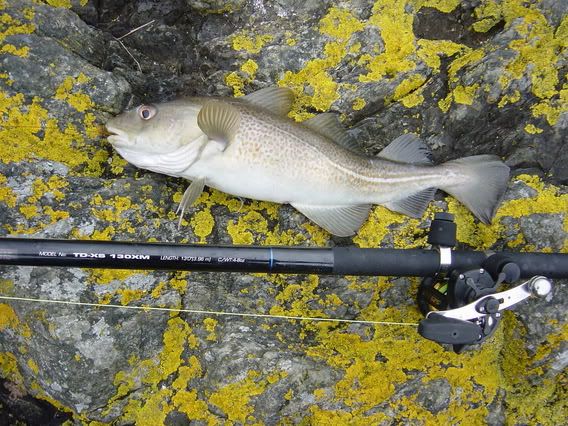 BTW, this is what Glenaveena looked like. Painful to get down 'coz the slopes are COVERED in briars. My legs are sore today!!