Discussion Starter
·
#1
·
Hi All
Took the kids to the Addy last night for a bit of a fun session and to try and break the poor run I have had latley:fishing1:
Arrived around 7pm with plenty of feather chuckers about and loads of Mackies being caught...
The kids had a quick session with the feathers and were quickly rewarded with a dozen, so with fresh bait we set up behind the cruise terminal..:fishing:
Loaded with a mixture of baits we was quickly catching Doggies and Pouts much to my daughters delight. After a while a set about trying to catch another Smut and was rewarded with a 6lb Starry...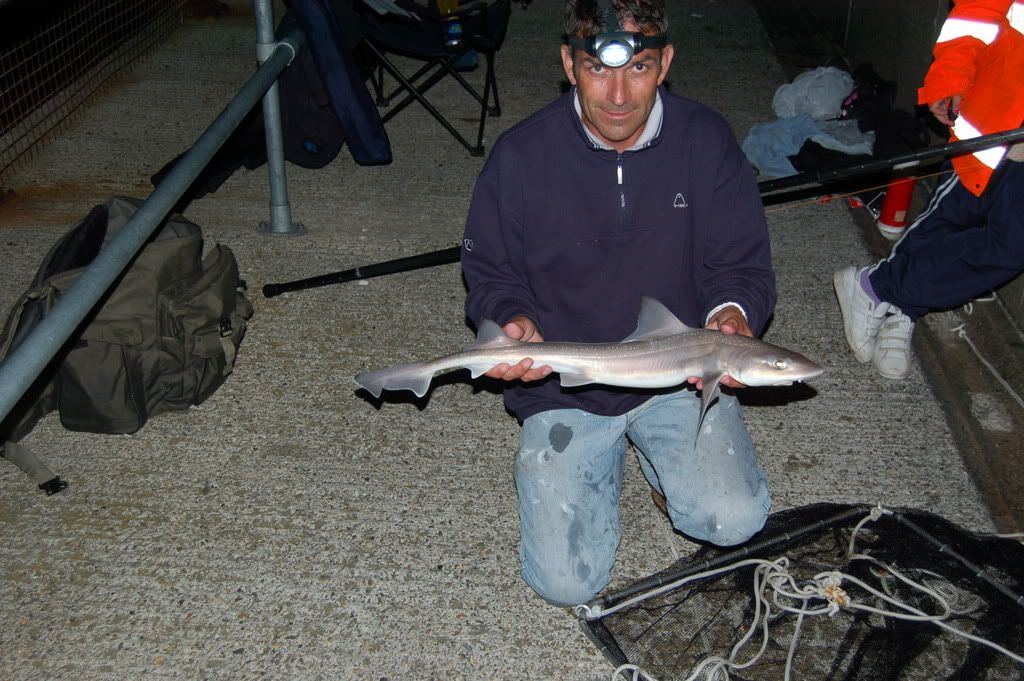 Not a monster but my first Starry and PB for the Addy!!
After that it was back to the Doggies and Pouts so called it a day at 1:30, after meeting Creedy going out for a session of Bass fishing...
Good fun night and no problems with the feather chuckers:bounce::bounce: