Discussion Starter
·
#1
·
Had another bash on the Mullet tonight with Matt.
Fishing was slow with bites pretty much non existant for the first hour.
We originally had plans to fish for the Mullet for an hour then go onto the Bass after dark.
We were just debating the second option when I hooked into a mullet.
Not a big one but enough to make us stay for a bit longer.
Next thing Ive made a comment saying that there must be a shoal of tiddlers down there when I hooked into something a lot larger.
After a long,tense fight that lasted a good half an hour I coaxed it to the waiting net.
Matt announced that it was a huge fish and it certainly was.
I was unable to weigh it as my scales decided to pack up but we both agreed that it was in excess of 6lb.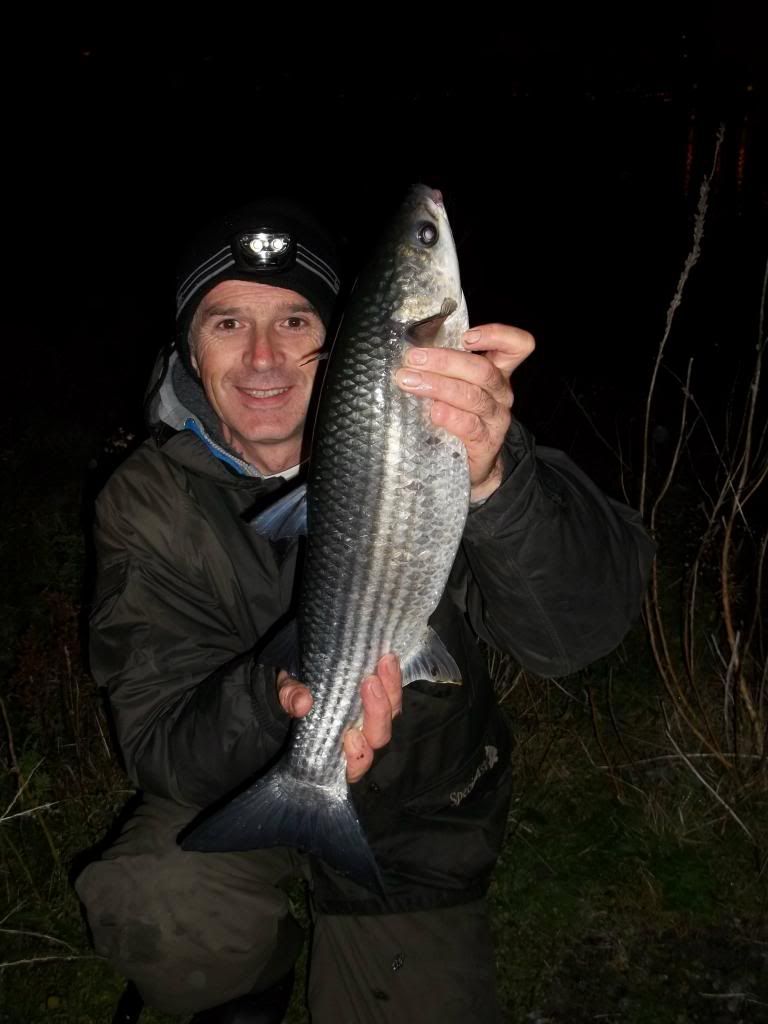 Now we were definately staying for a bit.
The bites kept on coming thick and fast and I was pulling them in like mackerel.
A much smaller stamp of fish but we missed some cracking bites which led us to believe that there were more monsters down there.
Over the next two hours or so I pulled in another seven fish.
Matt was having one of those nights where he was doing everything right but the fish were having a laugh at his expense.
He hooked into a few but they all managed to shake the hook straight away.
He managed to land one but I could feel his pain as he missed bite after bite.
Dont worry Matt weve all been there.
My time was up so I headed home leaving Matt down there to have a go on the Bass.
Hopefully he will put up a report tomorrow with pics of a big fish.
Some more pics.................................