Discussion Starter
·
#1
·
Got a call from my mate at about 1130am to go for a couple of hours round at ardgarten area. Thought why not plus i was wanting to add dab to my speices list this year and normally at this mark theres no shortage of them.
Anyway arrived about 1ish. First job was to get a couple of mackies for bait. 4 casts 6 mackeral easy. no point in carrying on wasnt really out to stock up on bait so just enough to last the session.
Set up a scratching rig size 8 hooks and 2 oz weight lobbed out about 5 10 yards with very small bits of fresh mackeral as bait. bites were fast and furious. first up was this little fella a codling of about 5oz's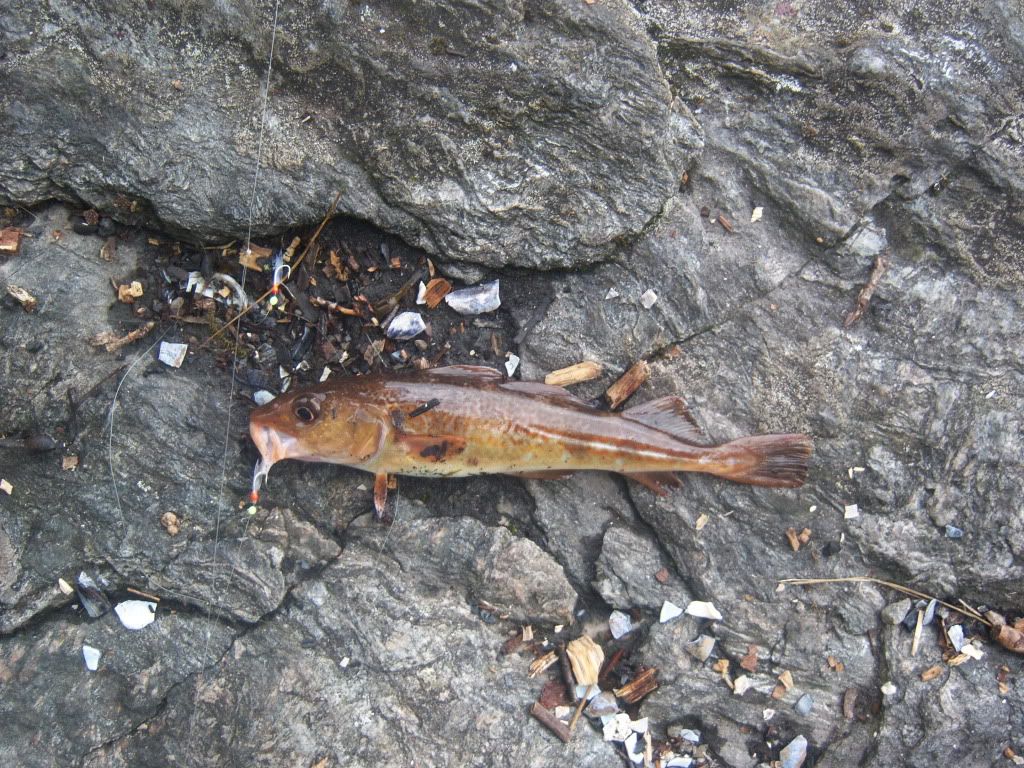 2nd cast straight away bait had just hit the bottom and this little guy pops up. Goldsinney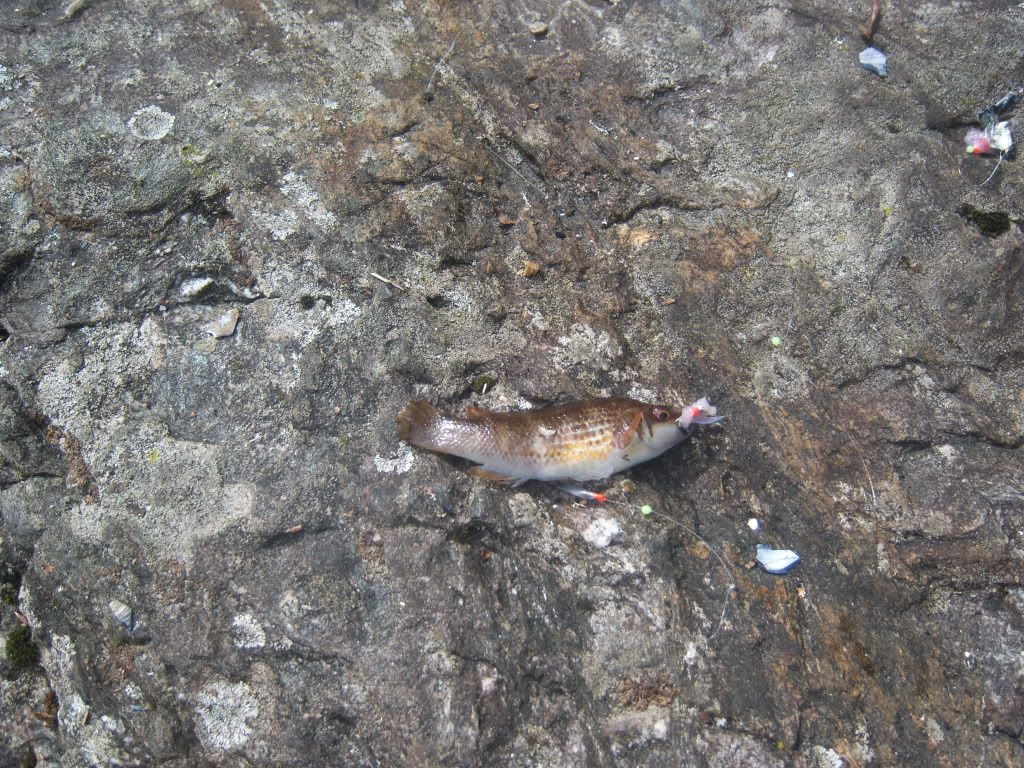 bites were constant and missed alot of them. but after another 5 10mins had another goldsinney. So rebaited and lobbed the bait out wee bit further mibby 20 yards or so. Got a better wee rattle. winding in felt a nice wee weight wasnt fighting much so i knew it was my target speices a wee dab of about 7 or 8 oz's so was quiet happy.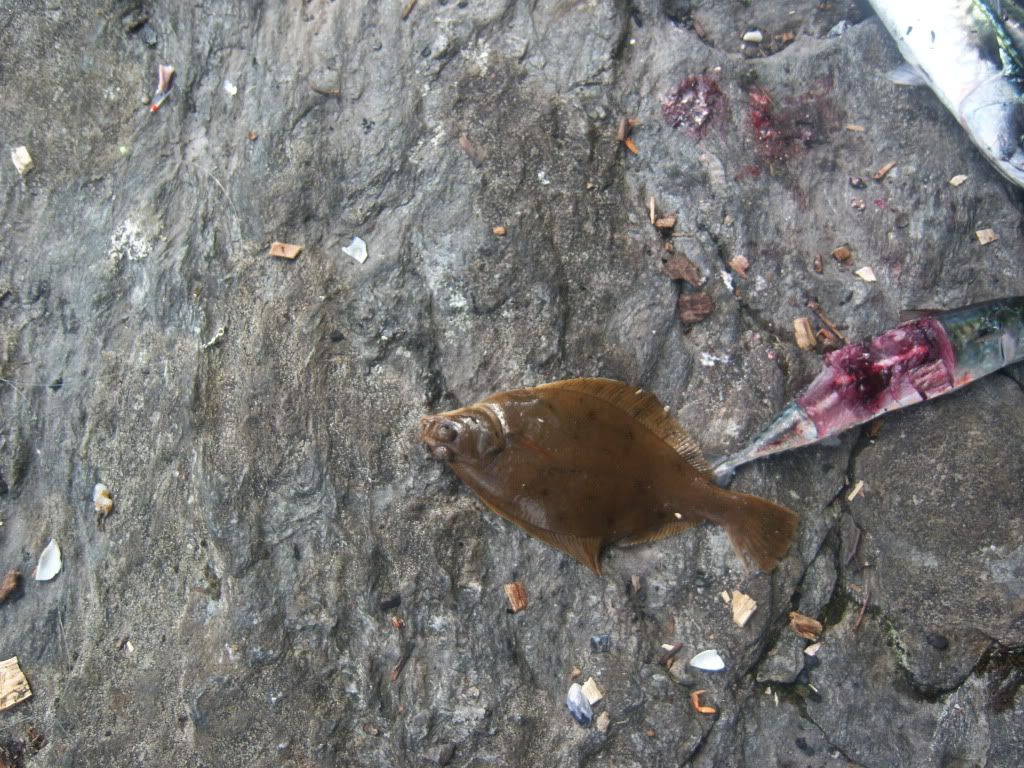 final cast of the day also resulted in another day
was a good wee sesh. 2 hours 4 species so was more then happy with that.