Discussion Starter
·
#1
·
My aim was to start fishing at around 06:30 just prior to low tide but with finishing fishing at 03:30 in St Andrews getting home sat down with me coffee and found myself waking up at around 11:00 i must have been tired.
I had bait left from previous trip and some that Dazx gave me cheers
high tide around 13:30 i was aiming to fish from low tide but not to be so started fishing from around midday.Headed up to cafe at riverside on the red sandy stuff.I t was calm not much in the way of wind the odd shower of rain. Fished there till around 15:00 managed to catch 2 flounder not the biggest i have seen but fish all the same.There was about another half dozen or so fishing along that wall but never seen much in the way of catches.I then headed down towards Discovery but after two casts coming back full of weed i gave up on that.Headed over to Tayport harbour arrived about 16:30 by which time tide was well on it's way out.I wasn't sure if i would get much but never give up i managed to get myself 3 flounders on herring which was a pain as i hardly had any herring left.There was a few other bites with nothing coming of them.With the water rapidly ebbing i gave up around 19:00.Total catch for day 5 flounder poor but as long as i get fish i don't mind.Got camera date working properly now.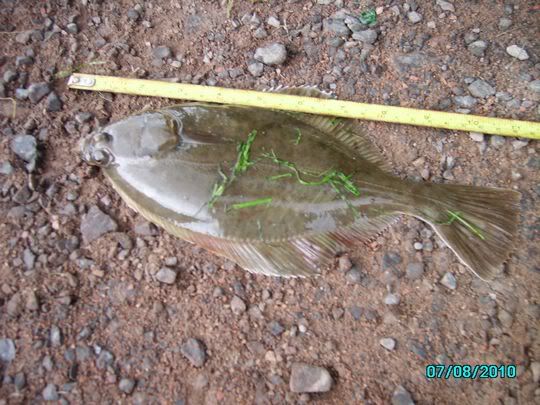 1 of my 2 flounders caught at Riverside cafe area.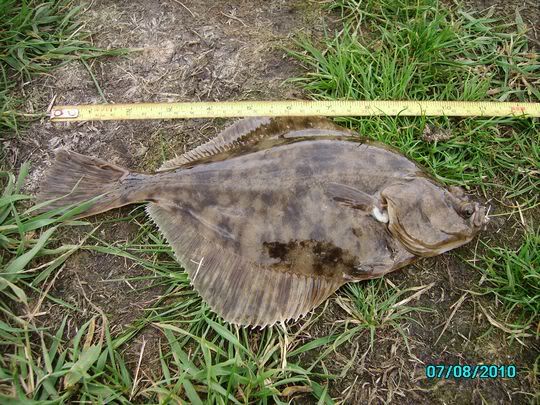 1 of 3 flounders caught at Tayport harbour.