Discussion Starter
·
#1
·
hi all
just a little report from the back of the island today ,
we filled up with mackerel in 10 minutes and head out today for some tope action on the deep water banks with the hope of taking advantage of the small tides. and to be honist it was very quite we only manged 3 tope in 3 hours and all were small but still good fun (maybe the tide was to small????)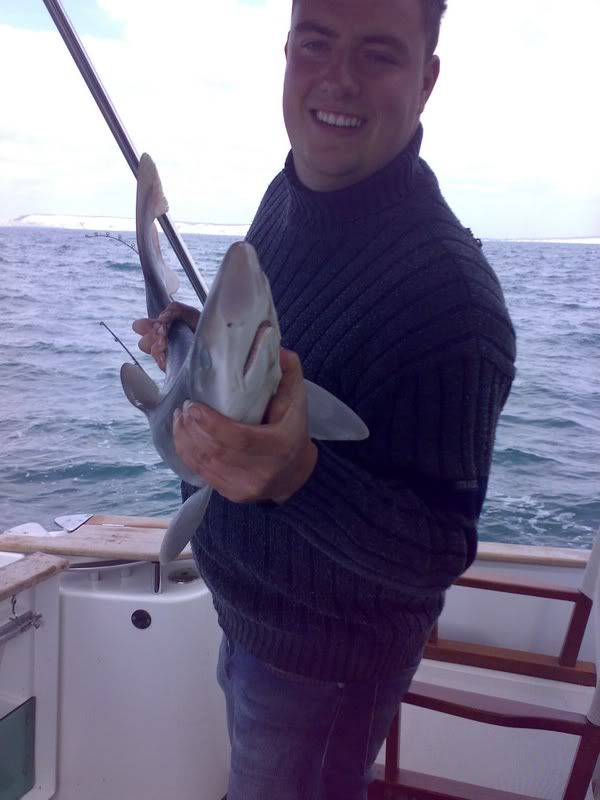 biggest was about 8lb
around mid day i got this message from eric (wight reble)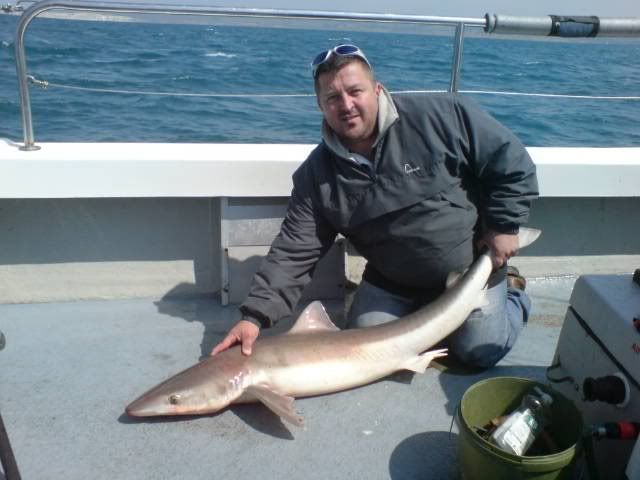 one of his crew just landed this big surprise thresher shark , what a bonus for that man:notworthy
so with slack water coming we decided to move to a little wreck and give the conger a scrap, and it was dead for a while then it started. we had 8 conger in 1 1/2 hour, hear 1 of the ugly buggers just comming in,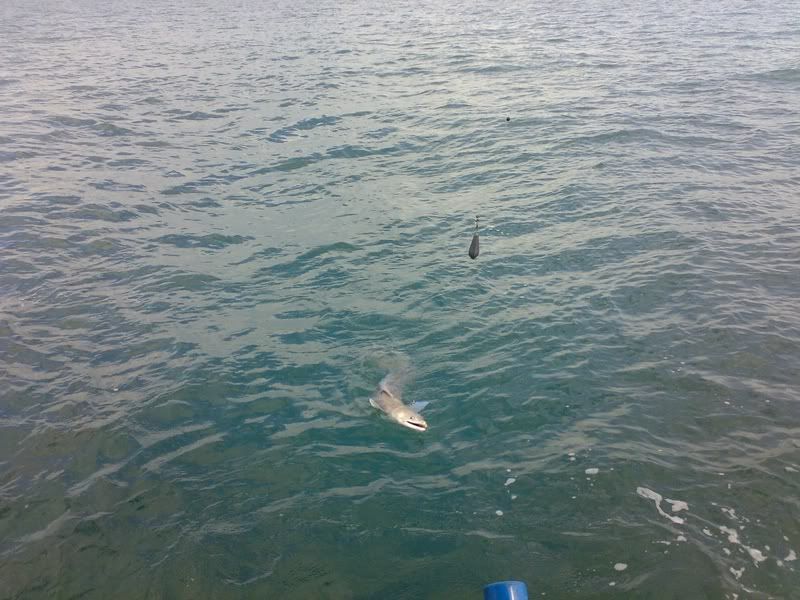 all were released at the side of the boat and biggest was 50lb
just before the tide got away i put some baited feathers down to see if any bream were about and got plauged by pout and poor cod, so just for a bit of fun i but my spinning rod down on the bottom with a poor cod flapper for a conger
:g::uhuh: what a prat i am. lost all my line . il learn 1 day not be such a plonker(then again maybe not)
as the tide picked up we head in for some mackerel for dinner and head home.
and them mackerel tasted great , out the sea and in the pan in 3 hours. beat that captain birdseye
cheers john