Discussion Starter
·
#1
·
Hi Guys!
Well it was time to come down off my cloud and get back to reality after my recent pb shore Conger. Thanks to all for the great comments.:clap3: Well appreciated!
So, me and my photographer Richie
set off today travelling light for a sesh at Monknash. The weather was great and the sun was shining with a light wind coming from the East. I thought f./,>./n great! Perfect fishing weather......NOT!
Anyway things didn`t go so bad as 2nd cast I landed a nice little Pouting on a Sandeel clip down. We had walked well along the beach to the sand and were enjoying the peace and quiet when, fcuk me! a load of guys on avon inflatables came revving onto our little bit of sandy beach! :boat::boat: We couldn`t believe it. We were practically in the middle of nowhere and they chose our little fishing spot to come and play about with their boats! Anyway, for the next hour we didn`t have a tap until at last they moved off and disappeared over the horizon. A short time later I had a bit of a knock and landed a nice 3 Bearded Rockling. Then disaster, my faithful Shimano Biomaster, which I have had for the last 10 years and which I thought would go on forever, finally packed in on me. :schmoll: The gears had stripped, probably with the recent exertions of landing my Conger. So I had to pack in and head for home. Just hoping Veals can deliver inside 24 hrs so I can get down the Pebble Beach on Friday morning!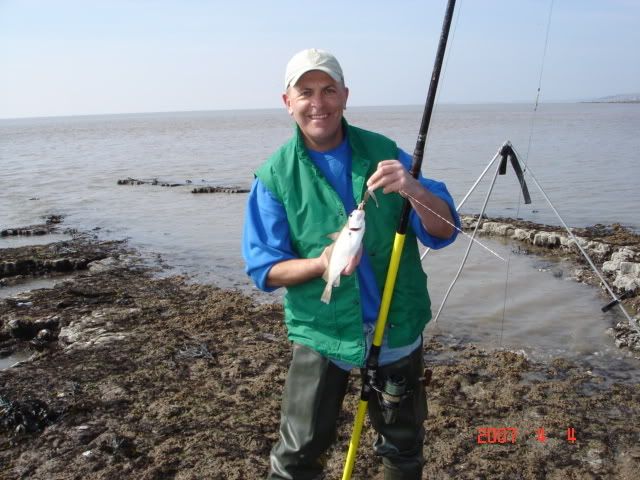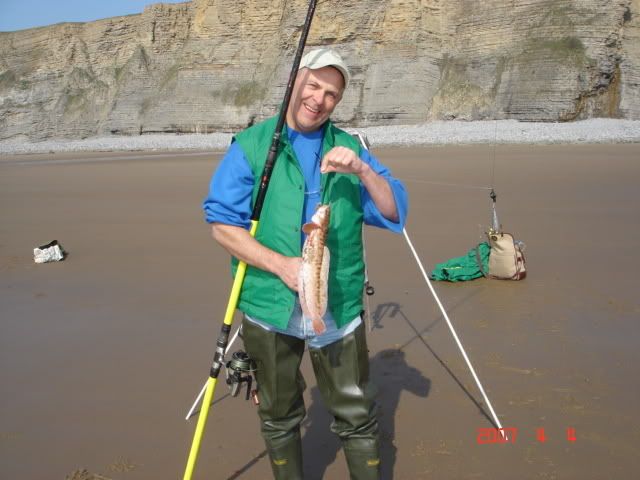 Tight lines,
Rich