Discussion Starter
·
#1
·
Managed to get out again today, this time my son Corey decided he wanted to join me. We locked out at 3pm, plan for today was a short trip. So around 4-5mins after leaving the lock we arrived at our mark, this being just off Penarth pier. I was first into a fish, which turned out to be a whiting of about 9 inches. This didnt go down to well with my son, as he usualy catches the first fish ( saying that he usualy catches the most aswell ). While my son was haveing his little tantrom, (because i had the first fish) my second rod started to nod. This turned out to be a small thorny.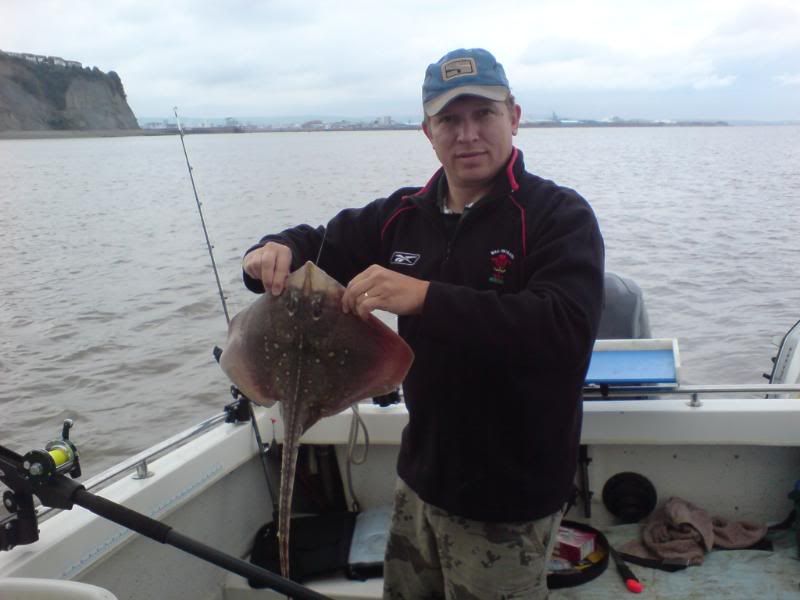 After this came aboard, you could see the steam comeing out of my sons ears.
About 20mins later my rod started to nod again, which turned out to be a doggy.
At this point the score was 3-0 to me, and i was enjoying every minute of it. All went quiet for a bit, so i sat back and enjoyed the moment:laugh:.
Guess what my rod started nodding again, and another little ray showed up.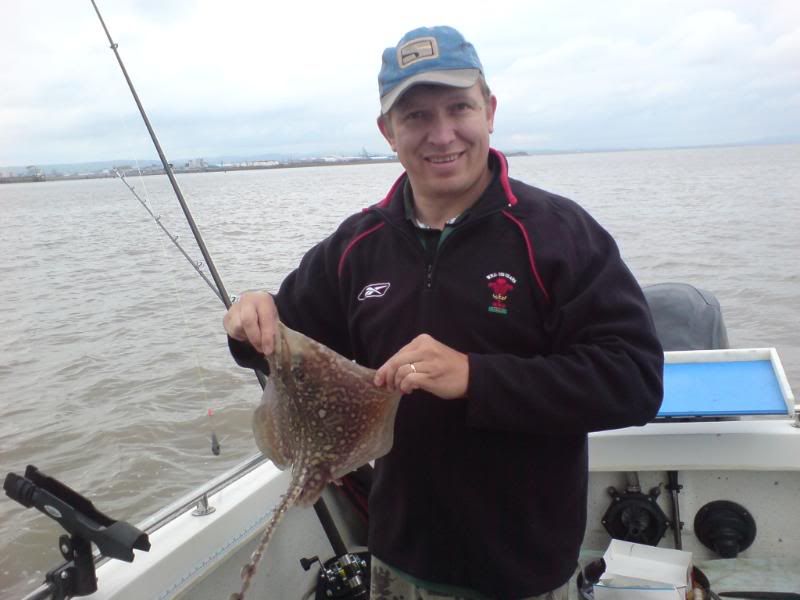 Just as i was releasing the fish, my other rod went again. This was another ray, the smallest iv ever seen. (forgot to take a pic)
By this time, my son was in a right strop
:yeah:, then finaly his rod had a bit of movement. This is when the miky takeing started, Be carefull, watch you dont lose it, pump and winde.
He made hard work of it, but he finally landed a conger.:clap::fishing: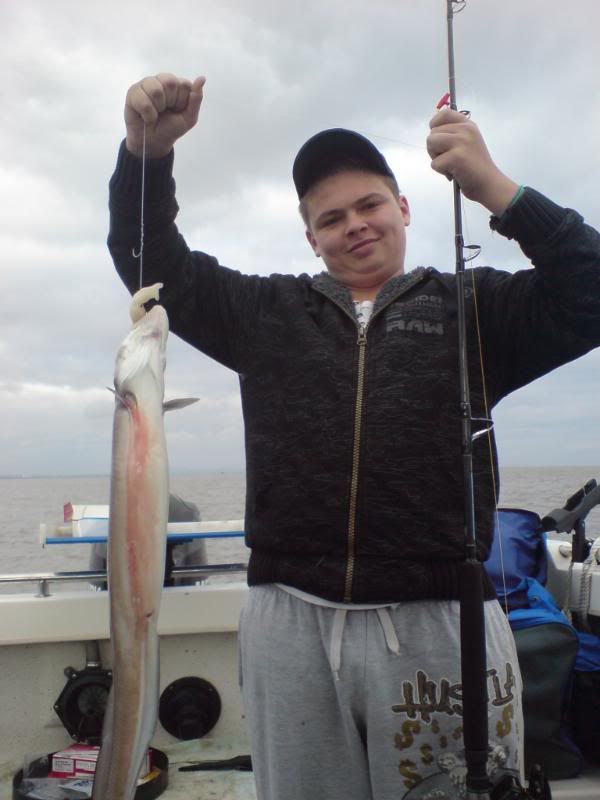 .
After this all went quiet, not a single bite for the rest of the sesh. Not that my son would have noticed, because he went in the cabin and fell asleep.
So the final score was 5-1 to me, at last i beat him Yipee.
Just to keep the peace i let him take us in, which did seem to put a smile on his face.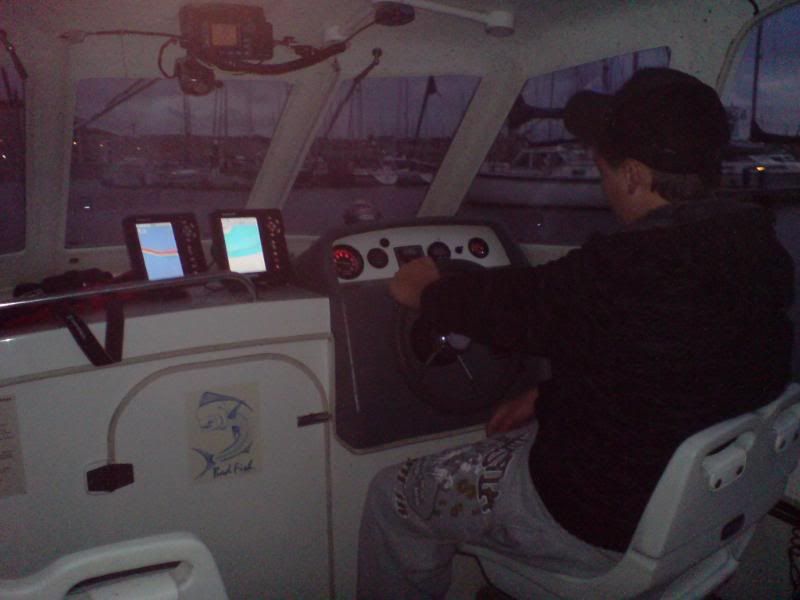 .
5-1 5-1 5-1