Discussion Starter
•
#1
•
With our week in Wales having to be cancelled I had a word with my mate John(Aquabell) to see if he could take us out as we were all on holiday with no trip, John duly agreed.
Low water was at 8am so we started late at 7.30 much to Bully's delight, had a leisurly drive down including a stop for breakfast.
Around 9.15 saw us leaving the marina with just enough water to make our exit.
We steamed for around an hour and a half, with the flooding tide against us to a mark known to John and I as waypoint seventy two a favoured mark for Smoothound.
John had stopped here at the weekend and the action was frantic.
We anchored in 59ft and the squid baits were sent to do their stuff.
Talking to John, at the weekend the fish were taking squid and would not touch Hermit crab.
The first fish seemed to take ages, Terry getting the first bite.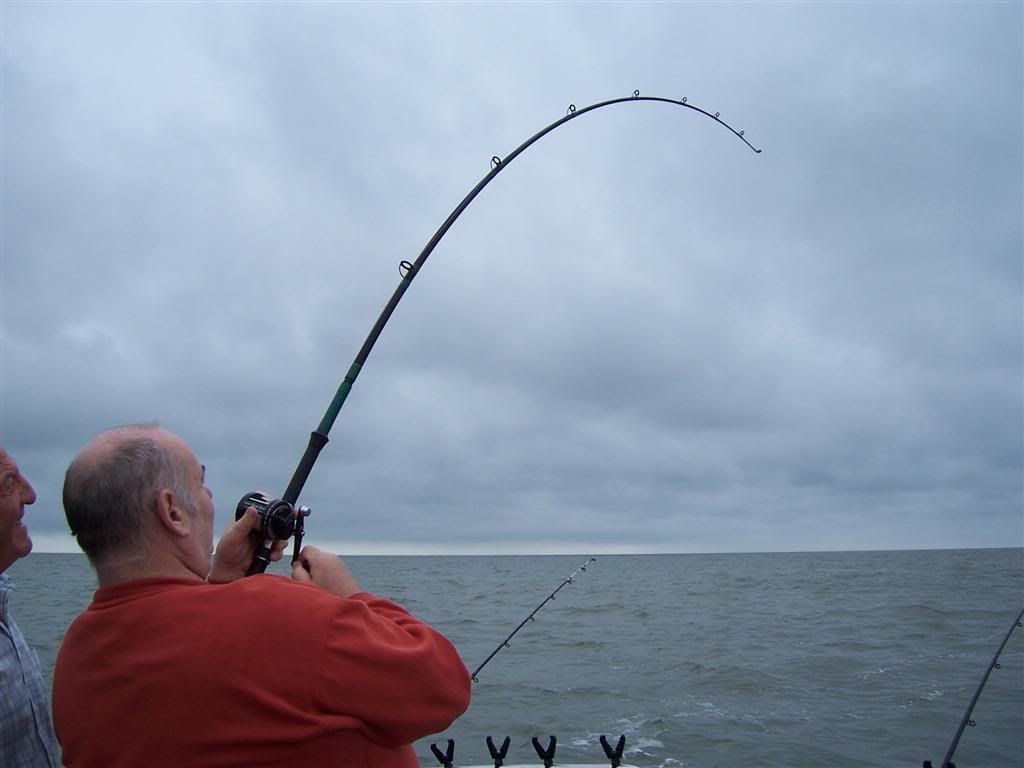 And duly landed the first fish.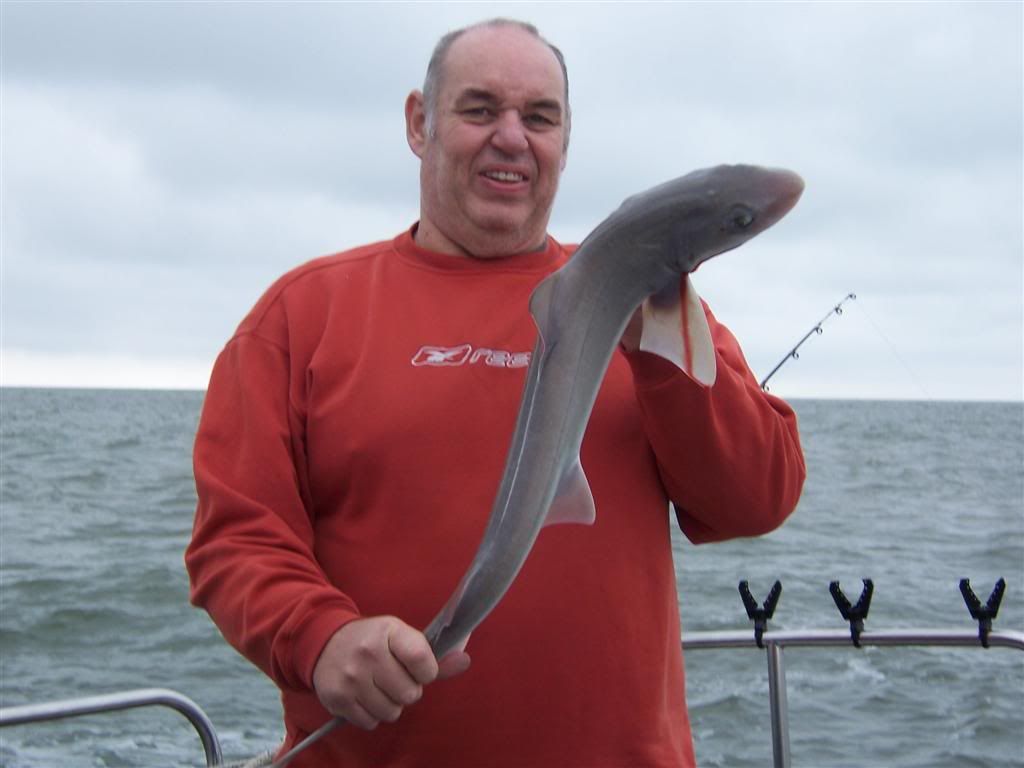 Not huge but a start.
The fishing was slow, but Geoff got in on the act.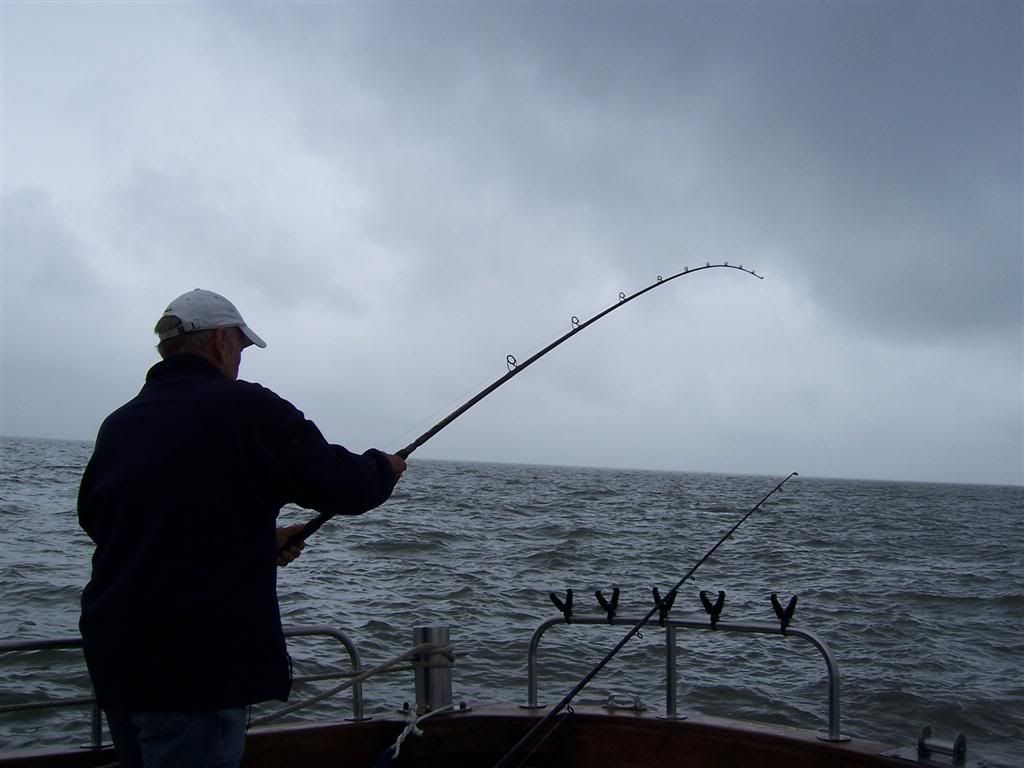 And landed another.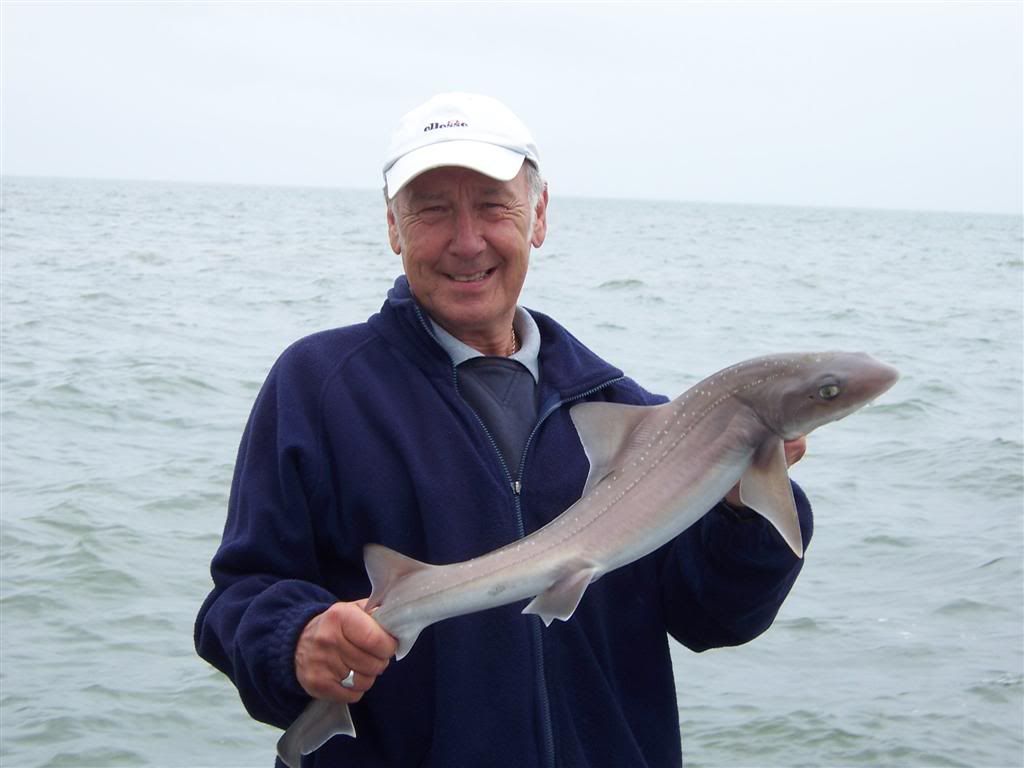 He then followed it up with this.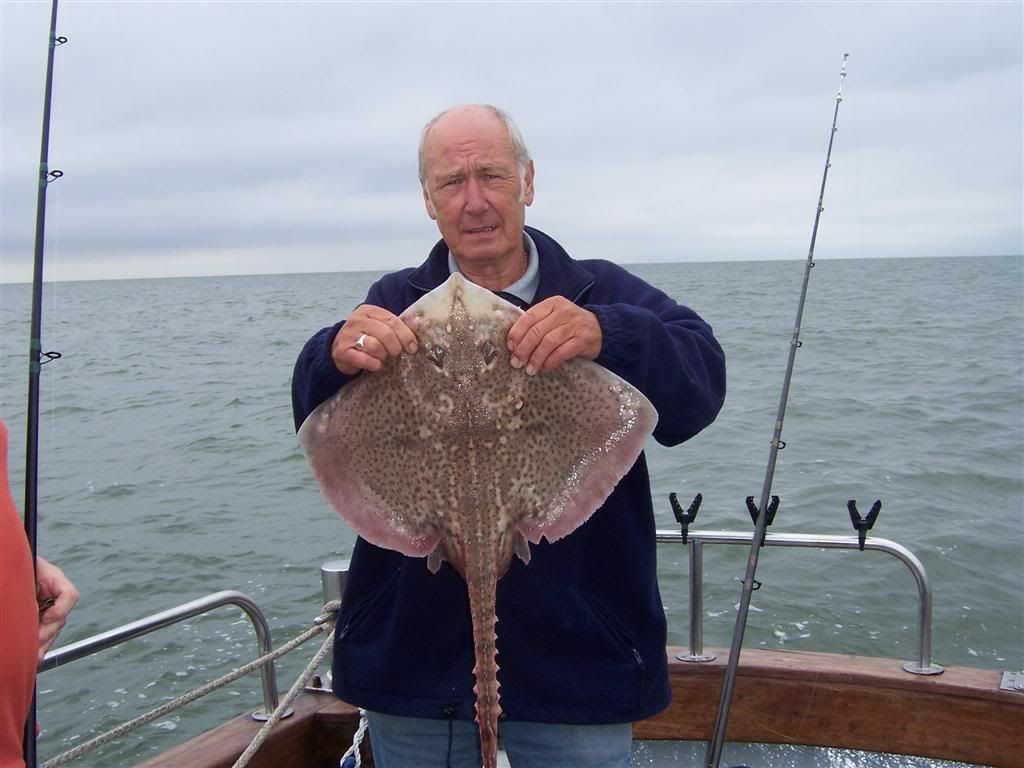 As the fishing was nowhere near as good as the weekend John decided to move the boat a bit deeper,up came the anchor and we moved to a slightly deeper part of the mark at 62ft, could 3ft make much difference?
Yes it could, I joined the action.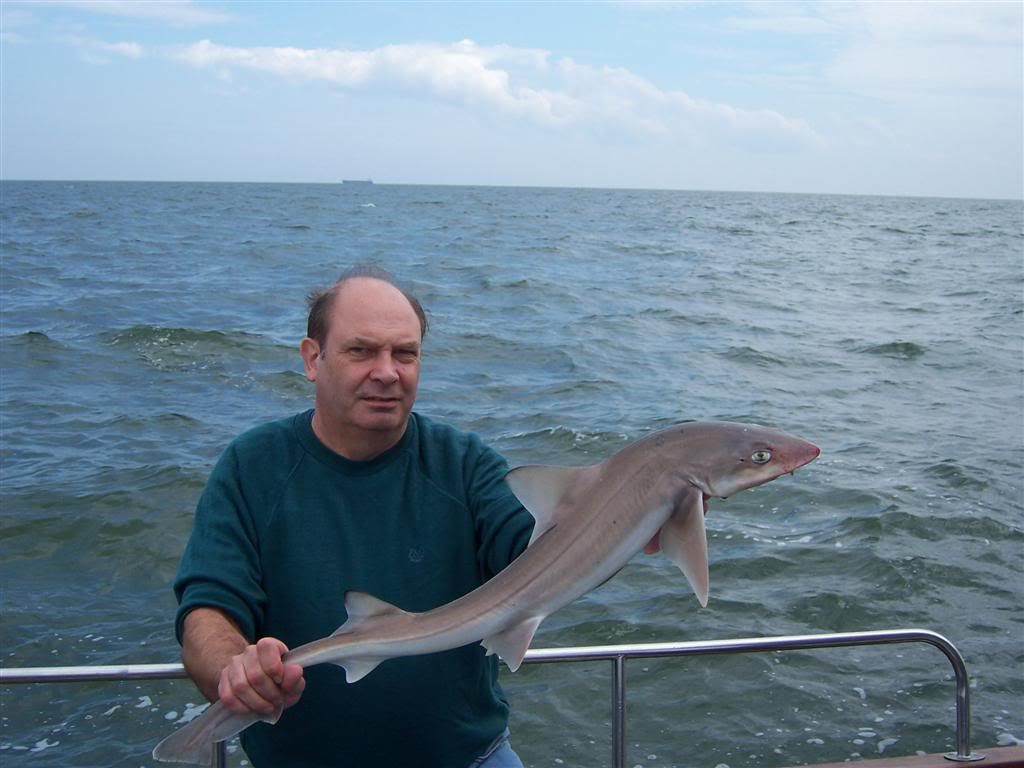 The action continued at a steady pace.
Terry catching a better fish.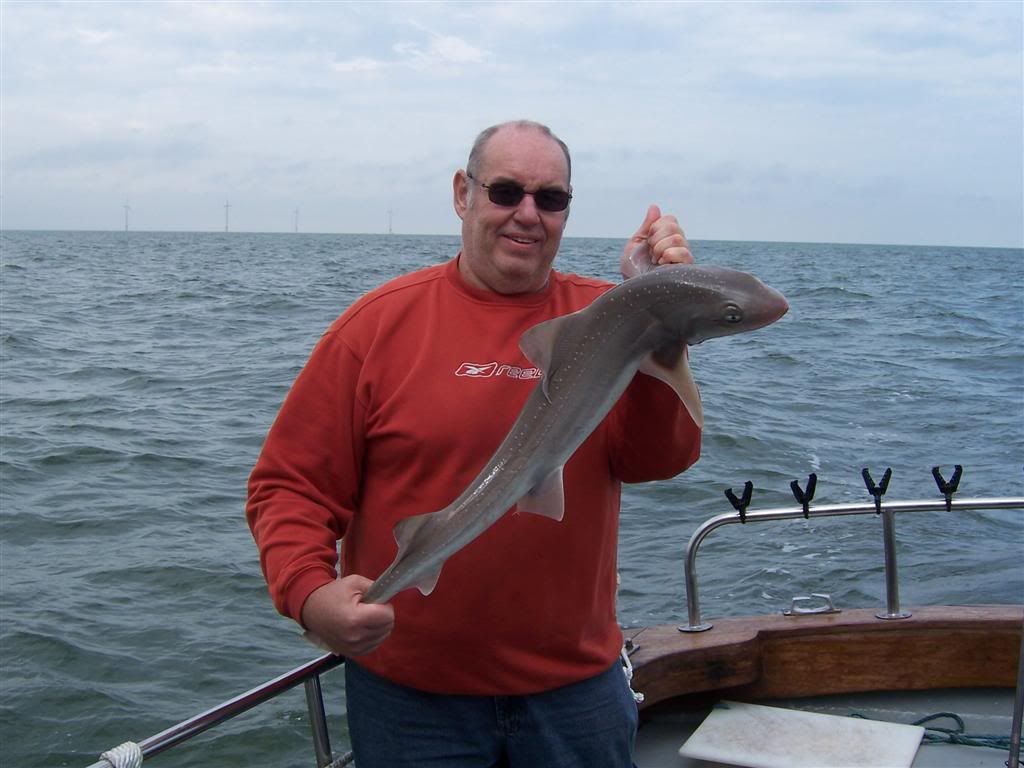 And I got a nice one as well.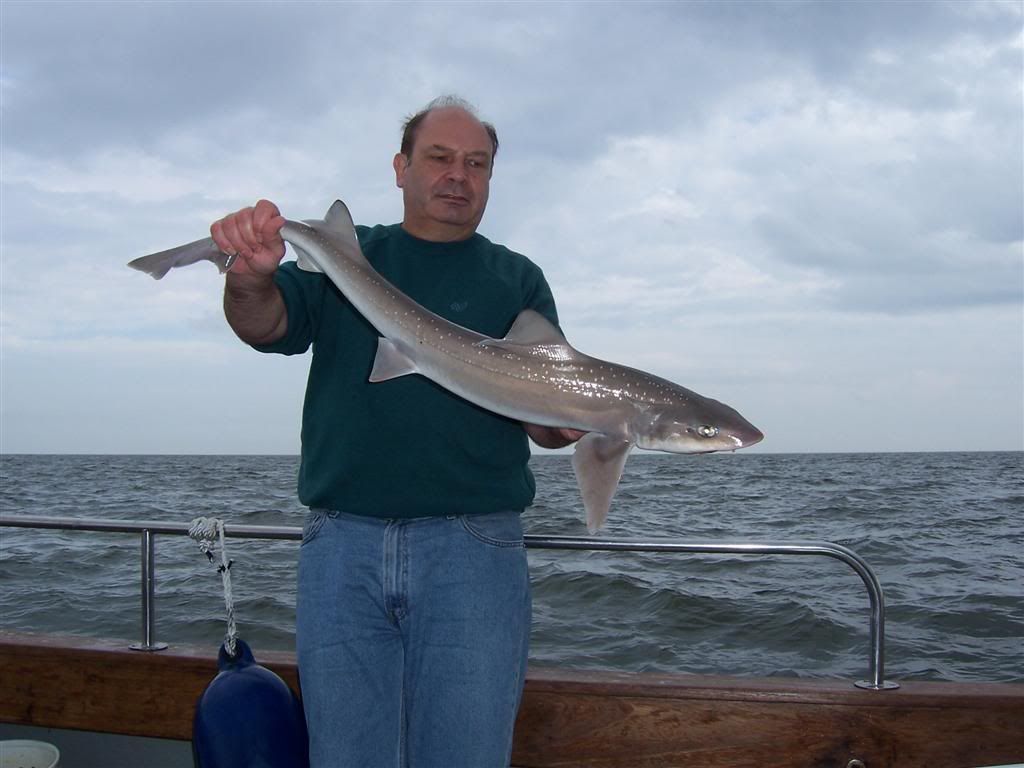 A Duo for Geoff and I.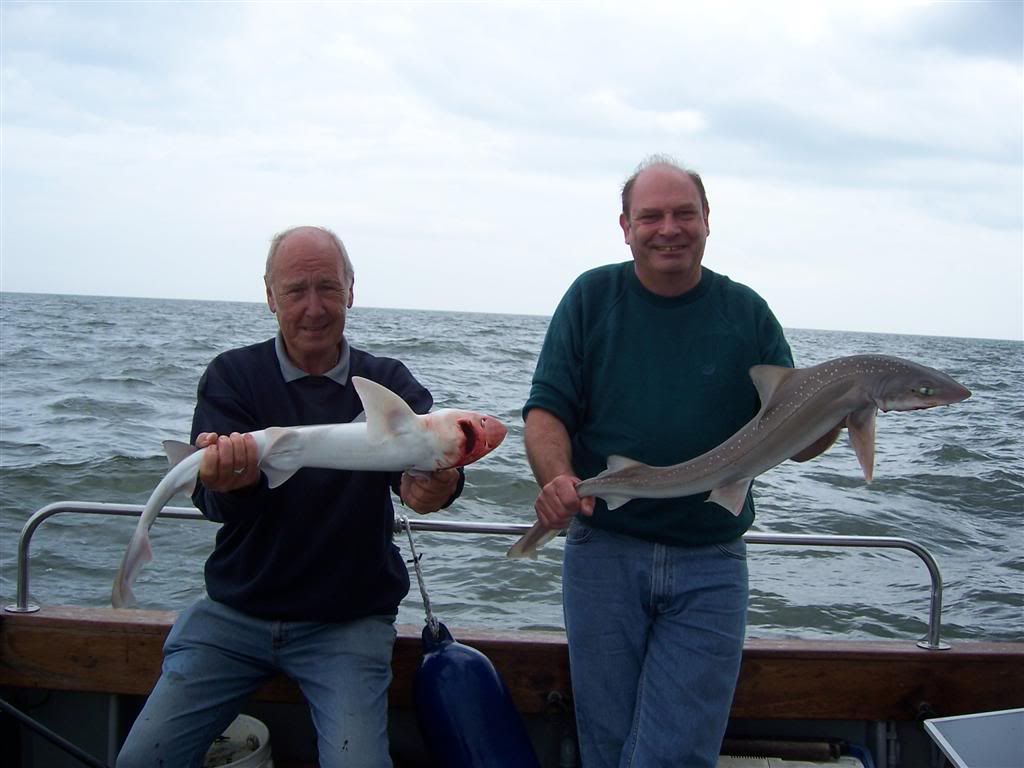 Bully had been catching a variety of fish all day, and lost what we think was a Tope, he had Smoothound both strarry and common, LSD, Whiting.
Then he got a bite, we noticed the fish was shaking it's head and after a short battle he brought this to the boat.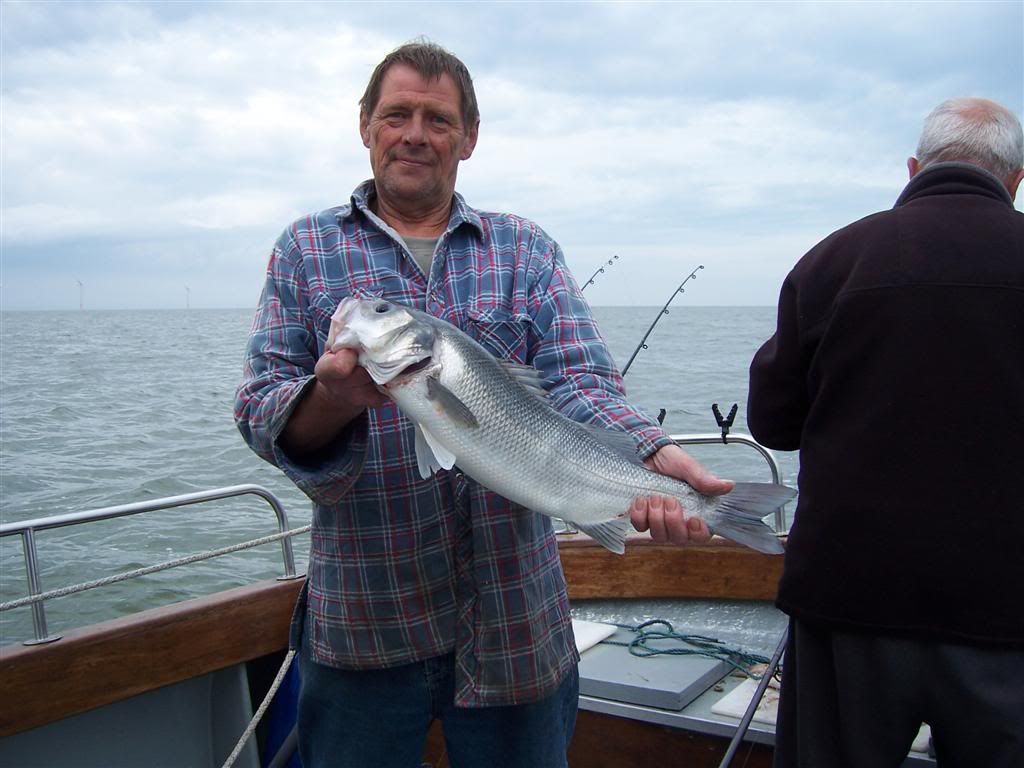 At the end of the day the tally was 20 Hounds, one Thornback, one LSD, one Whiting and the Bass. A great days fishing on my old stomping ground. A few fish were retained for the pot, but most were returned.
Thanks for a great day out John.
Cheers
Gary