Discussion Starter
·
#1
·
Having not had a smoothound so far this year i decided to head to branscombe, south devon. armed with a load of prime peeler crab and hearing this venue has been fishing well of late i felt lucky!
Arriving 2 hours before low i set up with pulley rigs and the "dvice". nothing happened at all until dead on low water. i had a small run on the ratchet, then it went quiet. i wandered over to investigate only to find slack line everywhere. once i had reeled in the slack line i could feel something on the other end! this resulted in my best fish of the night, a 4lb starry smoothound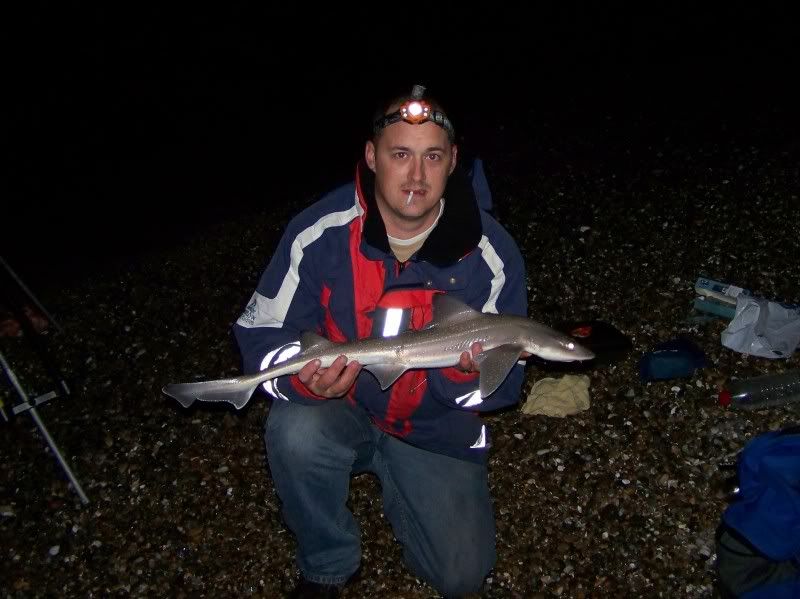 i had one more hound that went to just over 2lb,a bass of 1lb and a five bearded rockling that was about 2 inches long! i finally called it time at just after midnight when the bites dried up.