Discussion Starter
·
#1
·
Well I cant give an epic write up for this adventure but I took rink and my Dad (reffered to further on as the pensioners :wheelchai) out for the day. We wanted something nice and comfortable after nealry losing the pensioners to Llanbadrig :spiteful: The only good thing was that none of the spawny kids and women were there (sorry Gina and Ryan LOL)
We stopped off at Malcs for the pre-ordered rag and ventured up to HHBW.
It was windy very windy but we managed to set ourselves up by the green light for about 2pm. Knowing that the tide didnt turn till 3.30 I decided to get a brew on while the pensioners tackled up. Plan for me was a rod at distance with a full squid on, then my 6ft shooting stick armed with some sabikis close in. First fish fell to my dad however I am very doubtful he saw anything that resembled a bite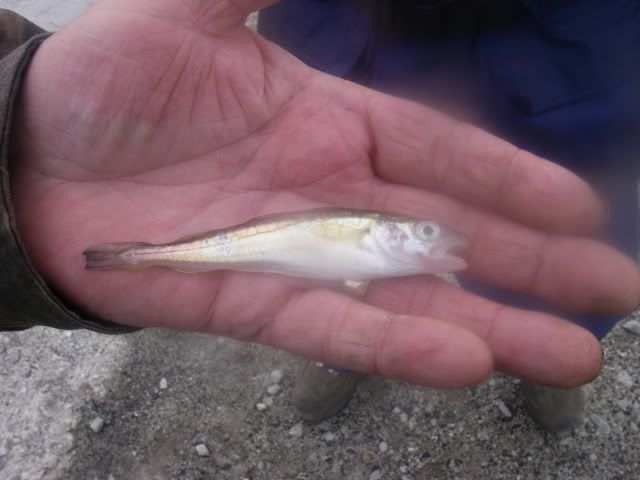 and when he threw the poor bugger back I think he ended up by the lighthouse LOL
the distance rod was not showing anything even with such wonderful presentation as this
I would have eaten it!!!!!!!!!!!!
It seemed to be the close in sabikis proved all my sport throughout the day and straight away wrasse up to 1lb started to give mesome great sport on such light gear however unless someone can tell me otherwise I only managed to add a
Shanny
with the rest just being Ballen and Corkwing Wrasse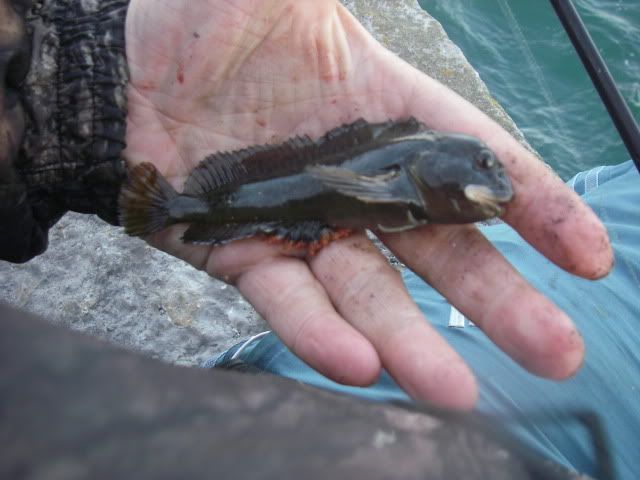 close up of the spot I was intrigued with!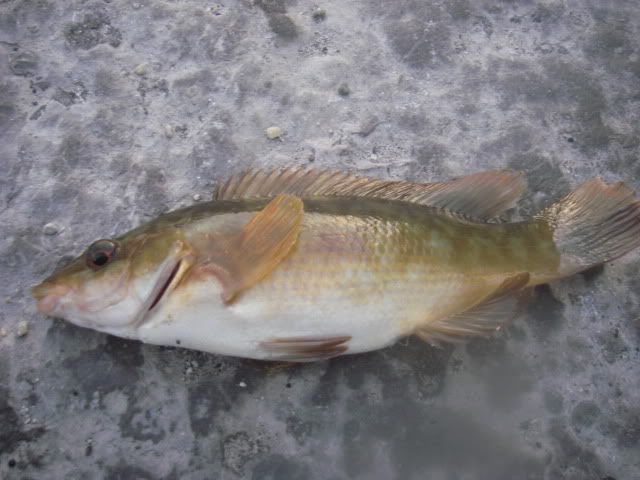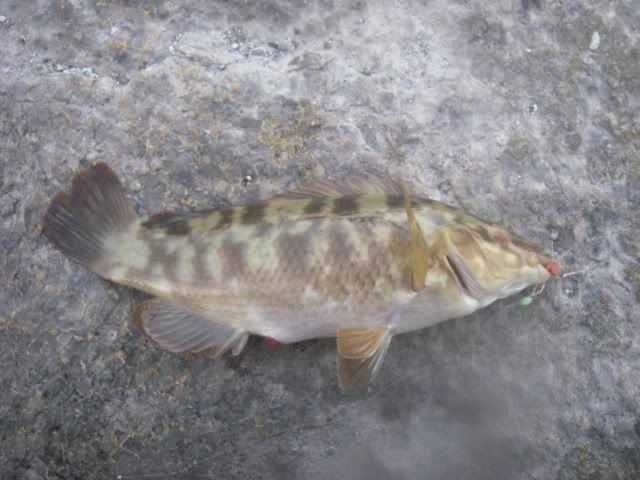 As the tide got in and the light fell, out come the lobster pots for a bit of fun, and amongst the rockling and prawns we hadalot of Edible Crab which must be a good thing for the local potters however not knowing the crab laws and sizes all were returned safely, Im just curious to see whats down there however them prawns did llok good enough to eat, any suggestions LOL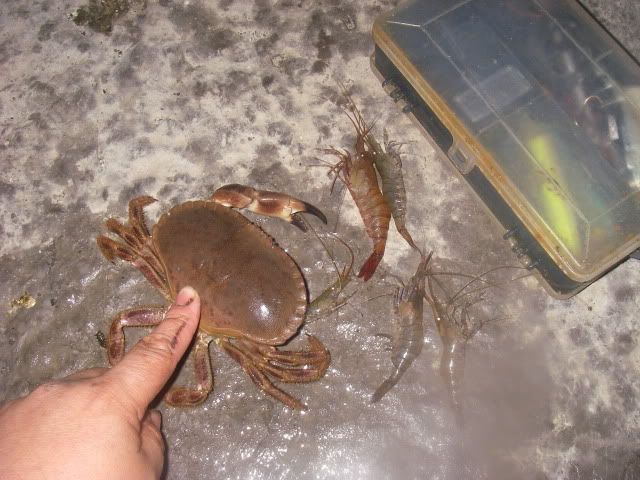 the fishing didnt pick up once darkness came and even the 15 man comp further up the breakie seemed to have struggled to land anything. I was also shocked at the lack of doggies!!!!.
Towards the close rink managed a whiting and rockling but these were to be the last and we packed up for 12am for the 120mile treck back.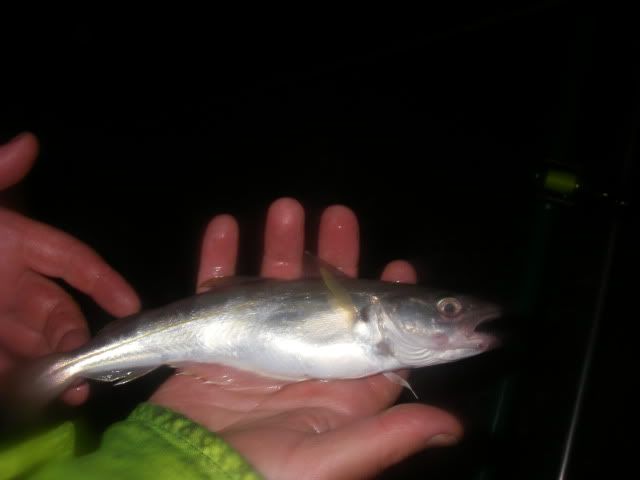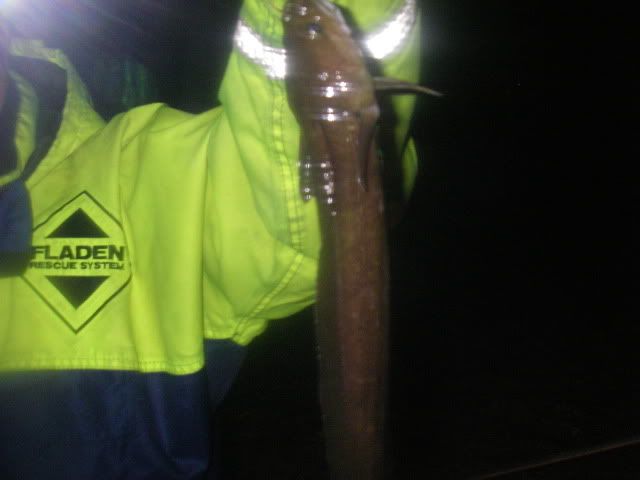 There was a group of guys fishing below me who mentioned fishing for bass from the inside of the breakie but I dont think I have ever seen a report of that happening, has anyone else??
It will be sad if Stenna decide to close the breakie because of rubbish, however Icannot see a way forward. Maybe a very small charge (£1/£2) to fish/gain access to it which in turn can be spent on bins/wheelie bins and a council collection maybe, however I am not a local and I have no right to comment really.
Untill next time, Tight Lines
John