Discussion Starter
·
#1
·
After standing on Trimingham cliffs Friday afternoon and seeing the crests and chop in the stiff north westerly I really didn't think I'd be fishing this weekend. Even if the wind did drop today, the water was so coloured it would have ruled out another inshore wreck trip. I turned for home totally p***** off and to make matters worse I was told we were taking the kids to Yarmouth Pleasure Beach today. Yarmouth sea front don't you just love it! Things got better then as I was told to drop her and the kids off and bog off fishing then pick them up later, I wasn't going to argue with that one.
I realized I had to break my own rule then and take some bait I really couldn't see myself catching off Gorleston with feathers and shads. I had two half packs of squid in the freezer so I took those along.
I wouldn't normally choose to fish in the Yarmouth/Lowestoft area during summer and I didn't expect too much but I did take a couple of dabs. The water even became quiet clear for a while, as the ebb picked up.
My best fish was this starry of 5 1/2lb, it fought so hard I thought I'd hooked a pb. I never thought I'd boat it as the tide was ripping through by then and it was on a no.1 flatty hook.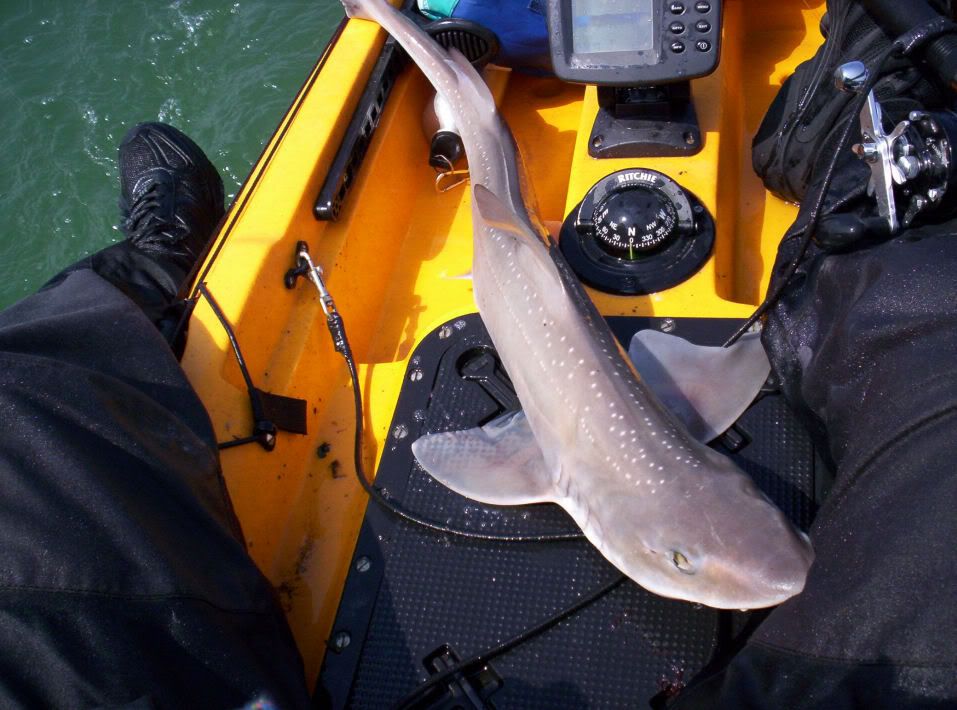 I moved inshore when the weed came along, the boys were playing with their new railway cranes.