Discussion Starter
·
#1
·
we had a commodore bream only comp at the hounds (bracklesham bay)today.
i had one bream just over 1 1/2 lb,one huge dogfish at 2lb 5oz.
and 2 bass the best going 6lb 11oz.all were caught on party squid.
on the way out i noticed some gulls eating dead cuttle so i grabbed the cuttle for bait.at slack tide i cut the cuttle into chunks and threw it over the side,when i gutted the bass they were stuffed full of cuttle chunks that i threw over.
i met salar in his trophy at the hounds,just as he pulled alongside my rod took off and i managed to land the biggest bass on bream gear.
salar's trophy
a club members raider at full chat
the bloke on the left got dragged into the sea trying to hold his boat,the muppet went right under so he spent the day drenched
salar just sent me these action shots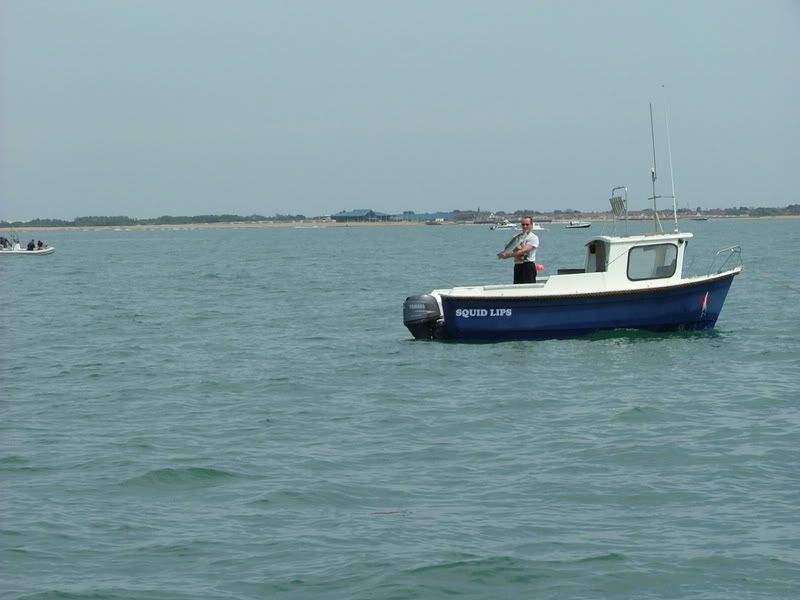 cheers for the pictures salar