Discussion Starter
•
#1
•
Me and my friend Kevin (also a boat owner in Brighton) set off in my boat about 8.30am to some mystery wreck he had the numbers for known as the 15 miler?
After putting it in the chartplotter we find its 17 miles out so off we go on a flat calm sea and an hour or so later find ourselfs on the mark with nothing but flat seabed to be seen on the fishfinder.
Looking on the plotter there is a wreck marked not far away so we head that way and soon pick up the wreck between kevin`s numbers and the C-Map wreck position on the plotter.
It came up about 45 feet from the seabed and looked a good size wreck.
We done a few drifts with Kevin on shads and me on Redgills with a few bangs but no hook ups.Kevin then got hit hard and battle commenced.
soon a Pollack of about 10-11lb broke the surface.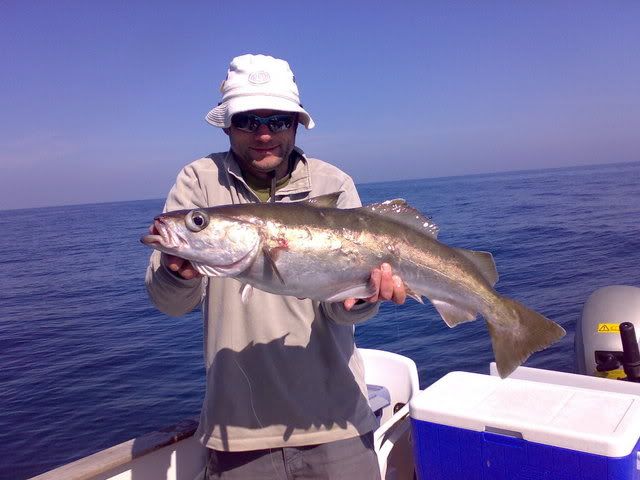 I ended up on that wreck with nothing and after god knows how many more drifts off we went to another wreck we hadn`t been to before.
We soon found it and set about it with shads, about 3rd drift and after a few bangs Kevin hooks into another fish and brings up another Pollack 10-12lb .
A few more drifts get me a couple of Pollack but only small then after losing a big one I managed to get one on the boat about 6-7lb.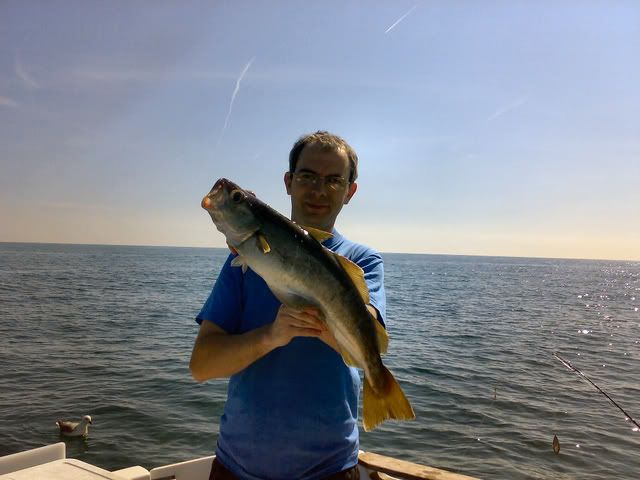 That was as well as we done and after looking for another wreck on the way back to the marina which we never found we called it a day.
Not a monster catch but a personal best Pollack for Kevin so he was happy and I was chuffed to see it happen.
I`ll be back out there soon for the one that always seems to get away.
Roll on the Bream.
Alan