Discussion Starter
·
#1
·
Newhaven Report 24/05/07
We started a bit later today at about 9.30 by the time we left the marina.
I was a bit shocked when I got in the boat this morning to find 6 inches of water in the underdeck storage which had to be pumped out. I can only think it is getting in through the keel band but will have to investigate further. The fuse had blown on the auto bilge pump so it was a good job I was back there today!
We followed exactly the same route as yesterday with the first stop being for mackerel bait off Brighton and then down to Kingmere to try for Bream. We had no luck this time with not a single bream coming aboard. Overnight they had morphed into pouting!
There were a couple of dozen boats in the same area and none of them seemed to be having much luck.
We headed off to the same wreck we had all the luck on yesterday but on the way found another which produced a few Pollack to about 4 1/2lb. The biggest falling to Jamie Donnelly, which was his biggest ever fish:clap3: . We tried Congering without catching any but I had one bite which left me with just the head of a Mackerel flapper left.
Jamie D seemed to have all the luck catching a few pollack while I was blanking. JonC had a couple too and Fuzzball was having about the same success as I was.
The second wreck was a lot better but all the cod had disappeared leaving just Pollack. I had four sizable ones to 6 1/2 lb while the others were busy getting the smaller ones.
We then headed in to try trolling for Bass along the cliffs. We got numerous takes but I was the only one to land a Bass, a small one of about a pound which went back to get a few lb's bigger.
We eventually got back into the Marina at about 8.45 after a long tiring day in perfect weather.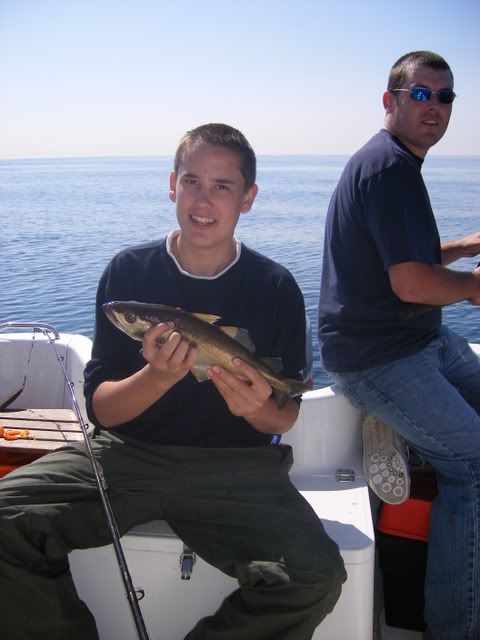 Jamie with a small pollack
Fuzzball (another Jamie) with a bigger pollack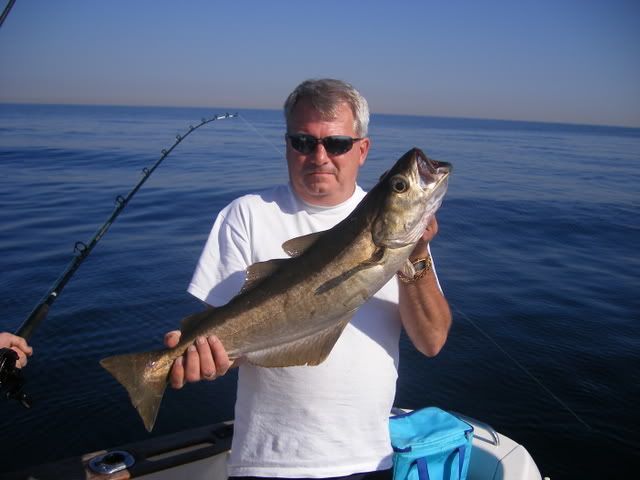 My biggest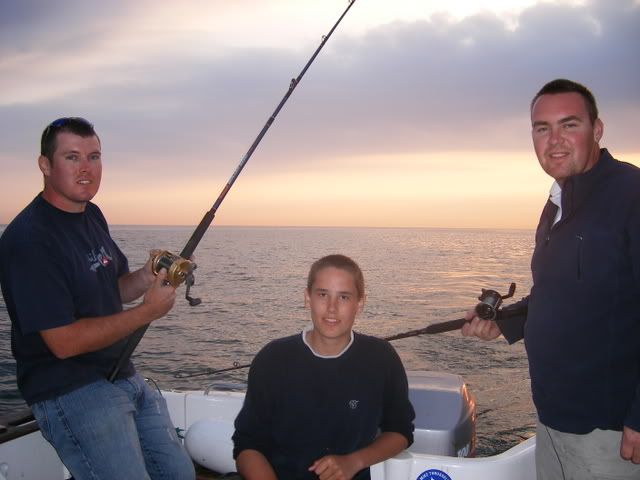 Trolling at sunset