Discussion Starter
·
#1
·
Set of in glorious sunshine for Neyland, I was hoping to fish the Hats & Barrels but on arrival found the tides were to big.
After a safety briefing from Nick our skipper for the day we set of for a mark he calls Tesco's because it is always loaded with mackerel however today proved tough and every mackerel was hard won. I managed one string of four fish and that was my lot. No one faired much better but we had scraped up some bait.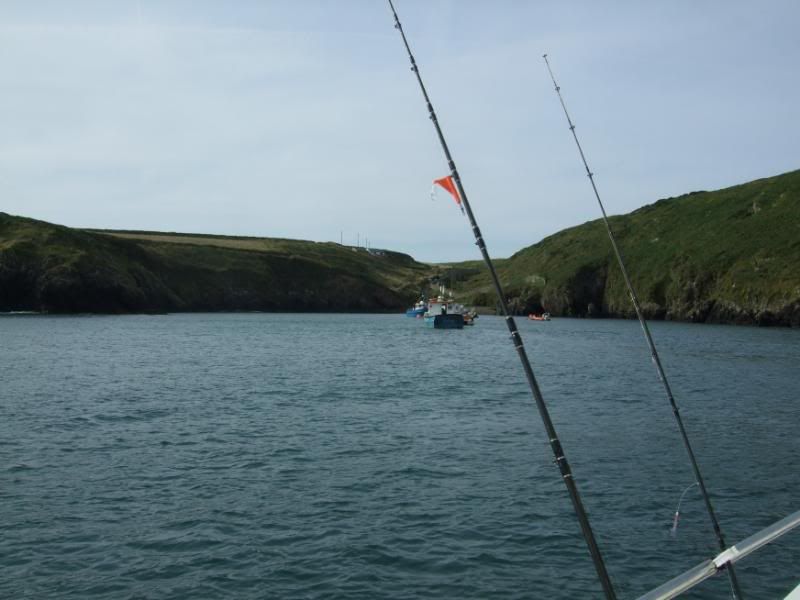 If you look closely you can see a chap fishing a rock mark on this pic, sorry about quality but I used the new bulk uploader on Photobucket and in truth it is rubbish.
We went over to some rough ground and dropped anchor for a couple of hours and this produced a few dabs, doggies, weavers and a nice cuckoo wrasse.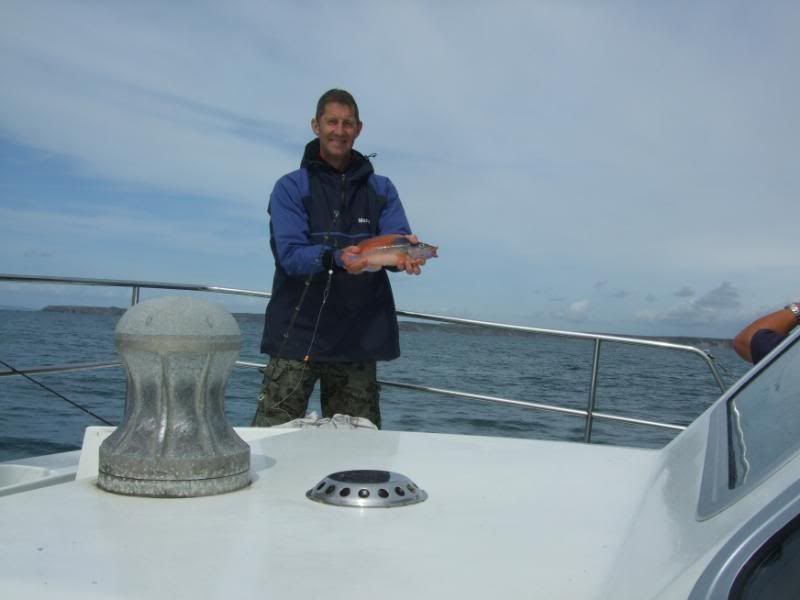 As the tide dropped we went and drifted a bank for launce again hard won but enough just for a few drifts over a couple of bass banks which again failed to produce.
We went back and drifted over some rough ground which produced a few pollock but nothing to get really excited about, we then anchored up on some rough ground for a bit of general reef fishing. As the pool had not been challenged I decided to hit the huss and boated one of five pounds the pool was looking good. Then Ribby decided to catch a small strap which went back without weighing, then a eight and a half pound Huss which took the pot again, I hate that guy that's three times he robbed me :laugh: :clap:
I end up with 4 mackerel, three launce, two doggies, one pollock and one huss. The skipper tried his hardest to put us over a few decent fish but it was not going to happen.
All the same a great day in excellent company and I am looking forward to the Hats & Barrels in October.