Discussion Starter
·
#1
·
Damdoggies(Stu) was kind enough to organise a night trip on board Chara hopefully to go after the 'hounds off Aberthaw.
Unfortunatly after getting through the surf at the Ranny it was decided that perhaps it was not such a good idea, the predicted 9 mph winds were a little bit underestimated, so we went to the bay east of Sully island.
Almost straight away we were into the ubiquitous doggies with almost everybody catching them.
Then Tony caught this pool winning ray of 6lb 12oz.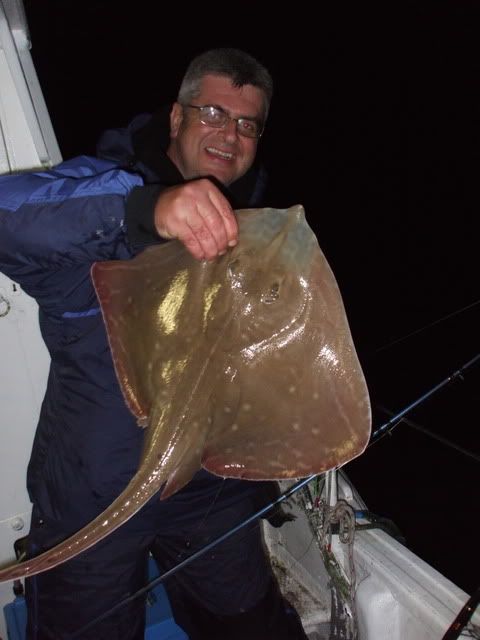 Daihook decided that he wanted some ray action and hooked into this.
As part of Ieuan's community service he has to take the elderly/mentally unstable fishing now and again.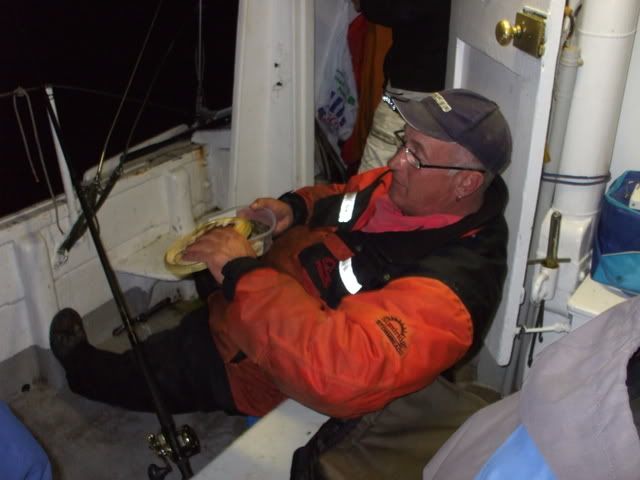 At the bottom of the tide we moved back towards Cardiff and anchored up at the middle pool and caught a couple of conger.
Stu with his blank beating and PB conger.
Bit disappointed not to see any hound action but it was still good to get out despite the weather and catch some fish.
Tightlines
Bin