Discussion Starter
·
#1
·
Hi guys,
Fished a mark near pill in Clevedon today, got there at 9.30am and fished down to bottom which was at around 4pm.
Started off a bit slow but managed to get a small coddling of about 1/2lb on rag and squid at about 11am, It didnt really pick from then until I moved down on to the muddy weed and rocks
Put out a lug and squid bait and had another coddling of about 3/4lb, moved out a bit further and again put a lug and squid bait out but my reel decided to blow up and it only went about 40 yards, decided to leave it and have a quick drink only to notice my rod bouncing around, as soon as I stuck it into it it dived for the ledge that was in front of me, ended up snagging and snapping, I thought it wasa good fish though until I found the culprit at the end of the day, a snotty green eel.. ha ..
Had 2 further fish both on lug and squid, 1 at about 1lb and the biggest of the day at 2.5lb.
not a bat day really, the wether was nice and the fish were biting and I also have a nice red tanned face.
1/2 lb coddling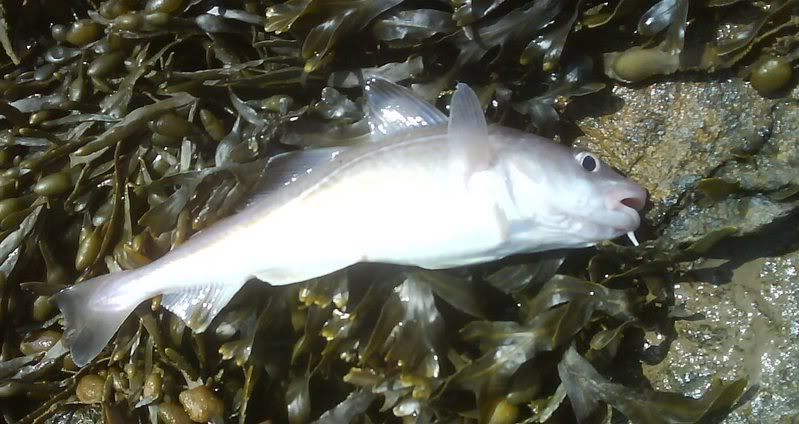 3/4lb coddling

1lb coddling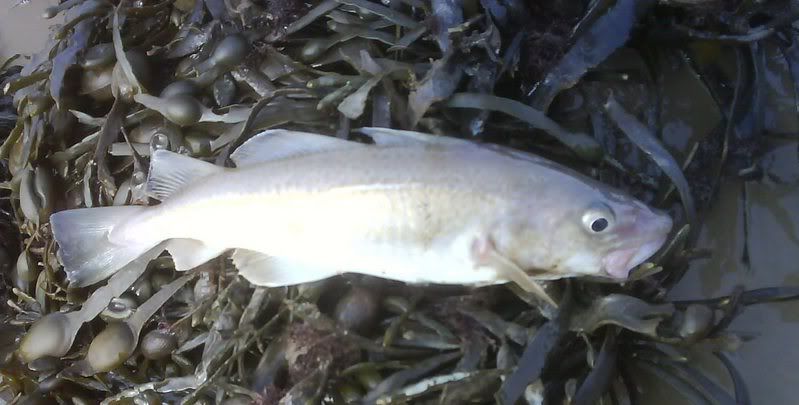 2 1/2lb coddling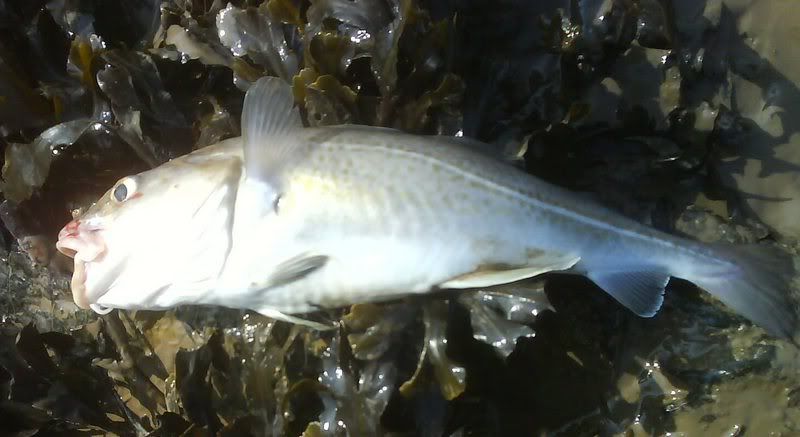 All fish were returned to swim another day...
Cheers
Neathy