Discussion Starter
•
#1
•
The story will start with myself and Makemineadouble on a two venue event on Saturday 10th, this Bass weighed in at 8lb 4oz:-
Sorry for the quality of picture but the lens had muck on it (it was not raining).
This was the only fish caught on the night, it went to a Makkie bait.
We fished Friday night and managed these two Schoolies:-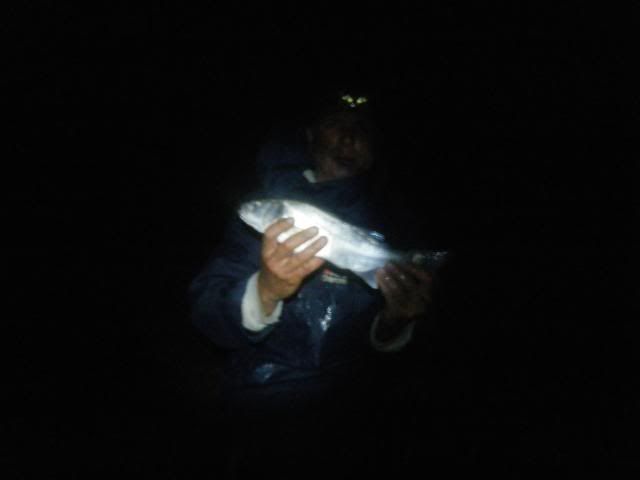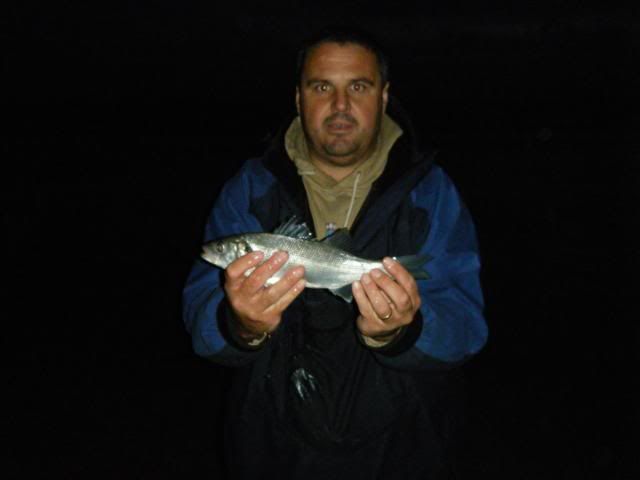 These were caught at low tide on lug baits in the surf, we fished until 03.00 Saturday morning where we were about to murder one another as the weed was horrendous as the tide flooded in, other fish caught were Eels and a Doggie.
Craig said he was going to fish again Saturday, I said no thanks one because of the weed and the other as i was going out for dinner, any way as the day went on and speaking to Craig throughout the day i decided i would meet up with him when i finished my dinner with friends, a quick call to him and the answer was very little weed, i arrived at the Marina around 23.00 both rods were set up and out and then the weed kicked in, i was seriously thinking of going home as my head was going to come off again both rods were brought out and it was time to reassess what we were doing a quick change of tactics and i was rewarded with this Bass at 9lb 9oz:-
Job done i fished until 02.00 and went home a happy man.
All fish were returned to be caught another day.
I can only hope that this weed disperses soon as I do not want a repeat of last year as we had a good start to our Bass season and it got completely destroyed by the weed, so fingers crossed.
All the best.
Andrew