Discussion Starter
·
#1
·
We have had a cracking couple of days fishing here at Whitby, with the two day window that appeared we certainly made the best of it!
Phil from Stratford bought his family along, and we also had Mistress regular John Holder onboard for the day. And what a lovely day at sea it was, with sunshine and flat seas.
Mathew from stratford caught he biggest between his family, well done mate
Everyone caught plenty of cod to take home with and finished up with between 35 and 40 cod between us, the best angler taking a dozen cod himself, the best fish was a double and caught by John and took the scales round to 10lb 3oz, well done mate.
John with a couple of his better fish including his 10lber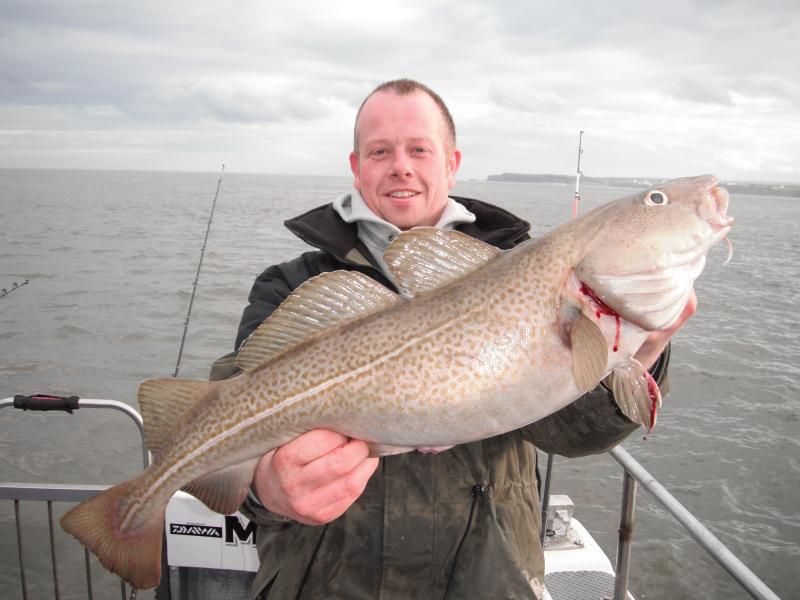 -
Following a successful day charter on Tuesday 18th, and with the weather being settled, we took a night charter too for a five hour trip finishing at 10pm. After our 1st go a couple of weeks ago we were keen to get back out and try a few different marks.
We settled into anchor and again within minutes we were into fish, we picked away steady until we lost the tide, we then moved a couple of miles to our next spot where the tide was just beginning to move, and again we hit into fish pretty much straight away, they seemed a bit bigger in this spot though, with Local lad Faron Trueman taking an 8lber and 6lber in two casts,
Faron with a couple of his better fish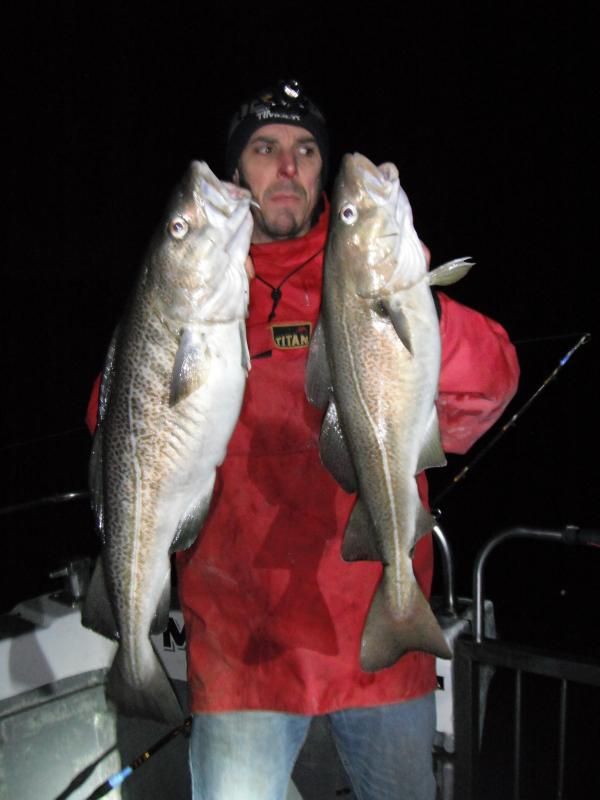 Damo Townsend with a nice cod over 6lb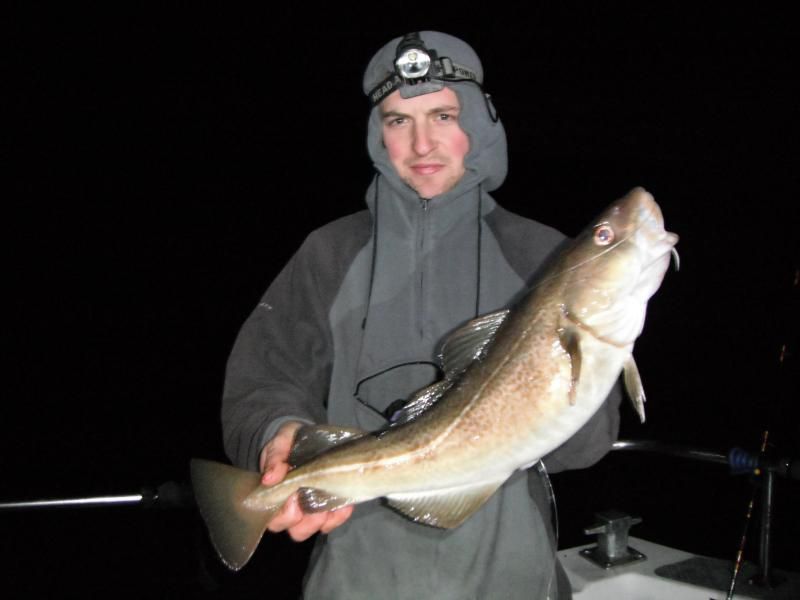 The water was beginning to shallow so we moved to a bit deeper water taking a few more fish and losing a few to a seal before the evening was over.
Faron caught the best bag, with an impressive bag weight of 30lb for the 5hr trip. although everyone caught a good few with us finishing up with 25 cod for the evening.
-
Wednesday we went to sea with two lads as I was let down last minute again by an angler and didnt want to let the others down.
we fished a spot that I knew would be a bit slower than normal but the general stamp of fish is bigger than other areas.
we werent disappointed we tooka steady picking all ebb tide moving twice, between the three of us we took 25 cod for the day but we saw many in the 4lb-6lb range, the best topping out at 7lb.
The best angler took a 40lb bag for himself for the day with a dozen fish, the good fishing is still out there for the competent anglers. and it shows there is still good fishing to be had.
Al Ward from whitby with a 4lb Cod
Tony Elves from Newmarket took some nice fish, these two his best, 6lb and 7lb respectively
The best bait remains to be black lug tipped with squid, although cart did take a few too.
Tight Lines
Rich