Discussion Starter
·
#1
·
After not doing a lot for various reasons yesterday.....mainly hangover after a real ale festival i decided enough was enough...and it was either start on the beer again or do something less damaging....for once senseability took hold.
Good tide - maybe a little on the small side i decided to give monknash a go, off through the haunted woods on my todd .....good i can spook myself at times....
beach was deserted i had it to myself - everyone can't be chasing mudfish....
got there an hour and a half before low and chased the tide for the first 40 minutes...then into the golden hour before low a couple of nodds and the first ray showed up...little un about 3- 3 1/2lb...camera timer was having a dickie fit so phone photo!!!
Camera sorted out now i got back to the fishing, couple of dogs then put in an appearance towards low and i was starting to think i may get dogged out but on low they must have been muscled out as the next 2 hours was cracking.....starting with a 5lb small eyed...then a strap conger...then a great slack liner and i knew straight away there was something not happy out there.....beached it and what a small eyed...only a couple of ounces away from a personal best for me and came in at 11lb 5oz....well chuffed....another couple of dogs and then another cracking smalleyed at 10lb 2oz....2 doubles in one night over the moon....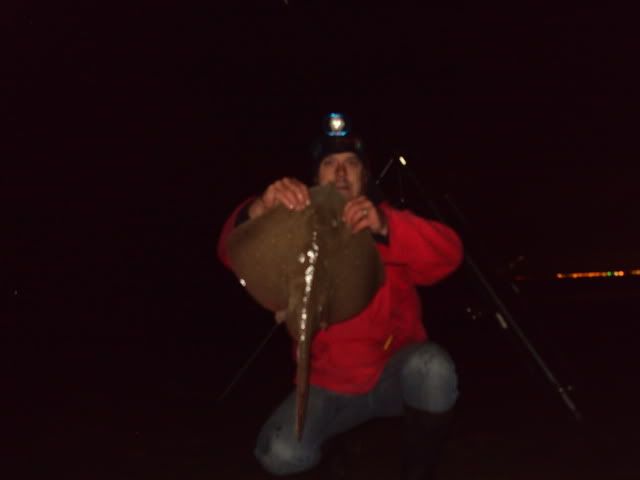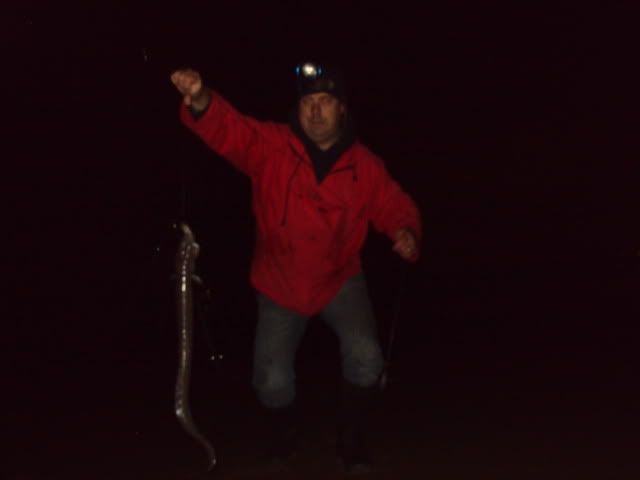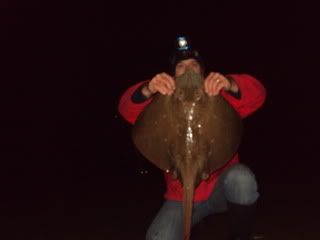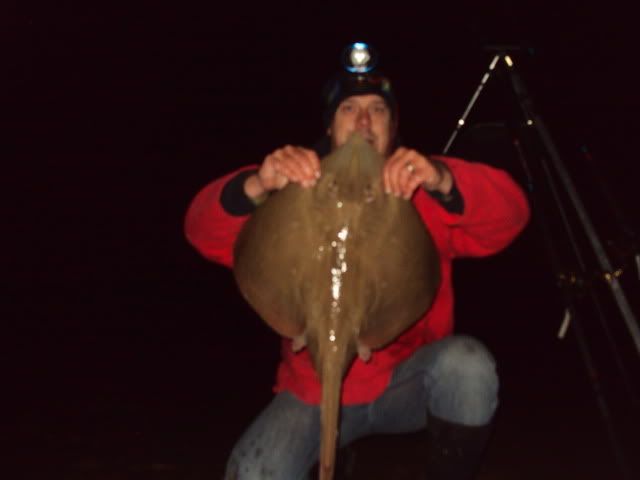 unfortunatley the tide was now flooding too quick and no bait left. So off up through the woods spooking myself again...didn't realise it was so cold.....good covering of frost on the car!!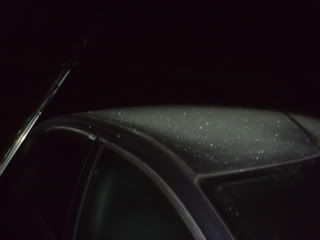 absolutley brilliant night...really dark with no moon, loads of stars out and loads of shooting stars with very little wind...which was easterley...who says fish bite least in an easterly wind
Driving back through the lanes i had to stop....there was an owl sat in the middle of the road....stayed there with my headlights on it...even had time to take a picture so thinking it was injured i got out to which it hooted at me sounding annoyed and flew off...no wonder the stupid birds get run over....am i right that its a tawny owl...bit of a carp photo sorry
John