Discussion Starter
·
#1
·
At last the wind dropped off and we were able to get offshore to the spot where we were blown off of in the small boat last week.A slow start,well fast really if you like Dogfish,they really are beginning to be a pest,just like the small Bass are inshore.
As the tide started to flood the dogfish tailed off and Garry had the first roker.Not too much more then other than a couple of small Hounds.
Time for a move,not too far only a mile or so further to the West along the bank amongst a lot of wreckage.
First cast for me here saw the years first Tope,only a baby at around 5lb but at least these superb fish are on the move and the biggies should start to show on the next set of Neap Tides.Some better hounds on this mark and the roker were there in force too,this kept the older members of the party happy as they now had a good feed to take home!
All in all a decent days fishing,no records broken,just a nice haul of fish,great weather and great company too!
Vic looking happy with his first Roker of the day!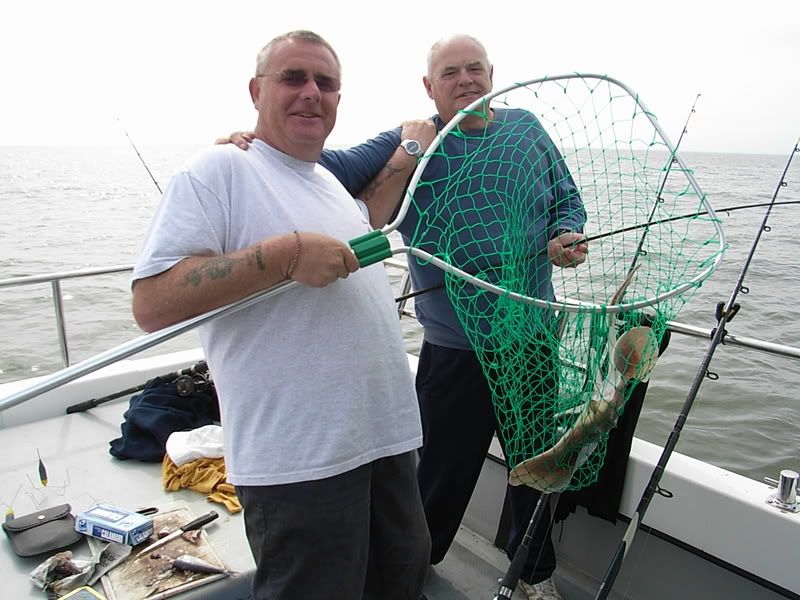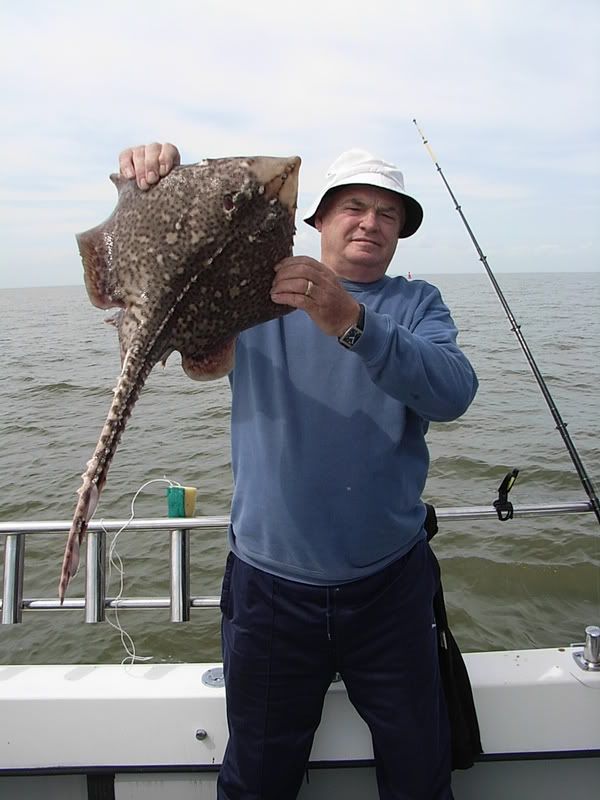 First Tope of the Year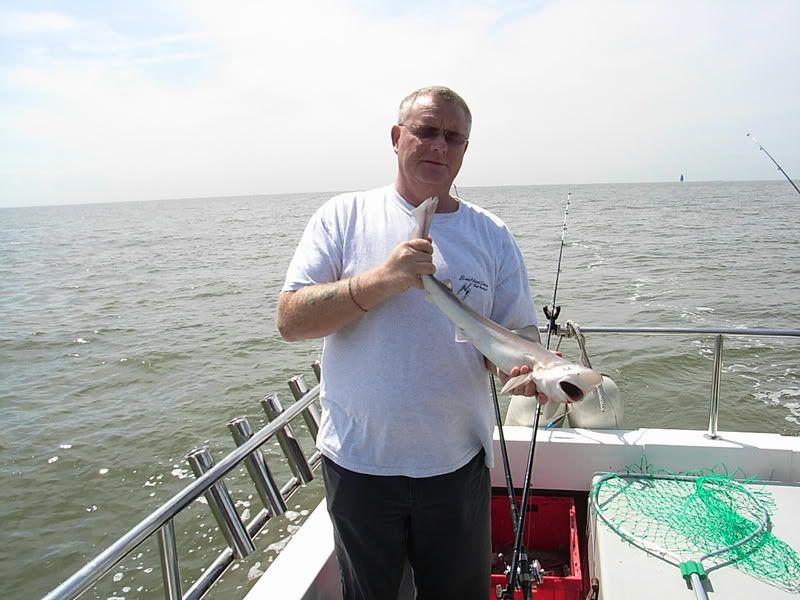 Hound Dog!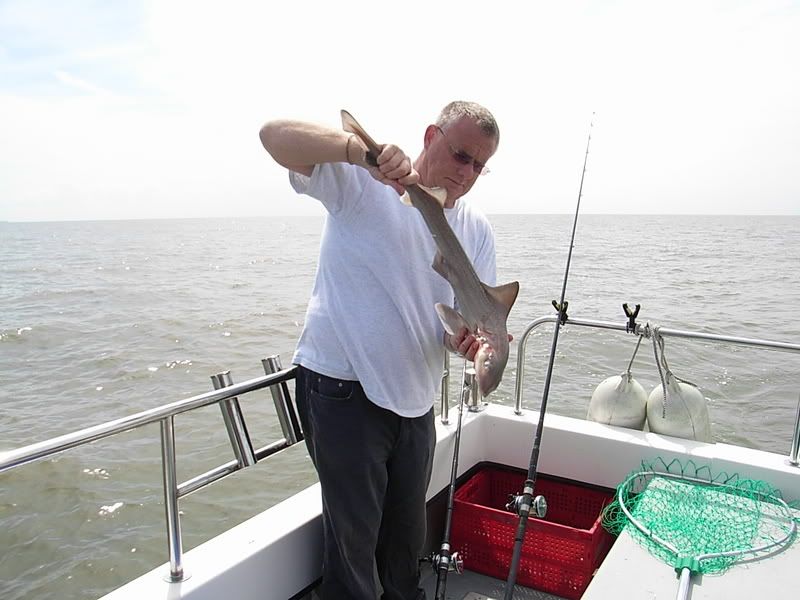 Roker Roy in action!