Discussion Starter
·
#1
·
Well 5 of the eight members who met up for this match at cullen headed straight off to the West Coast at midday on Saturady. Arriving at Ballachulish just after 3pm. Set up the rods and off we went. In the merry bunch was myself,Gitfire,BCKloon, old man Jackson, Grumpy Paul and Gittys son Keith. After the first hour or so of losing rigs Jackson was the first person to get a fish with a Codling of 9oz's folowed by a LSD just over the lb mark.
http://s169.photobucket.com/albums/u210/Gitfire/?action=view&current=0705050016.flv
Nobody else was having much luck and again Jackson pulled out an undersized Pouting and a nice little Corkwing Wrasse.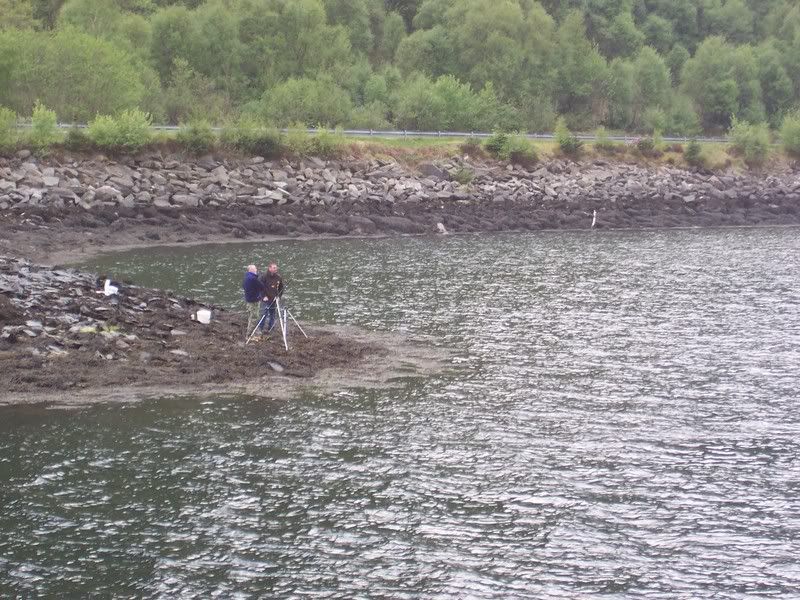 BCKloon (Euan) had a good fish on but it took him to ground and there was no stopping it SNAP! I had had a few nibbles but nothing positive until the rod started to bounce quite well. 5 mins later I had managed to convince a LSD to come and see me at 1lb 12oz's it was the biggest of the day so far.
Gitty had a tussle but again the slate did its thing and SNAP that was him. We left just after 7pm to go to our next mark down Oban way.
Tents set up baits in the water at about 8.30pm nice to meet Big Paul off the forums who had fished it the night before and thought he'd come try his luck again.
At about 9.30pm the heavens opened and the wind whipped up into a frenzy, not good. I think I got the first run about midnight which I managed to get so far in untilo the weed snapped me off. It was the really slimey kind a right pain in the backside all night. Then about 20 mins later another run on my rod producing a nice Spurdog of 7.5lbs.
The rain was really starting to tank down and with Gitty and Keith retired to there tent we watched as they got wetter than we did stood outside. Another run came and with it a Spurdog of 8.5lbs to me, at least they were getting bigger. Euan was getting just about every bait stripped but no hook ups and then Jacksons rod went mental after a couple of minutes with his Zippy a good sized Spurdog came ashore. It was bang on 10lbs his PB spurry he was well happy.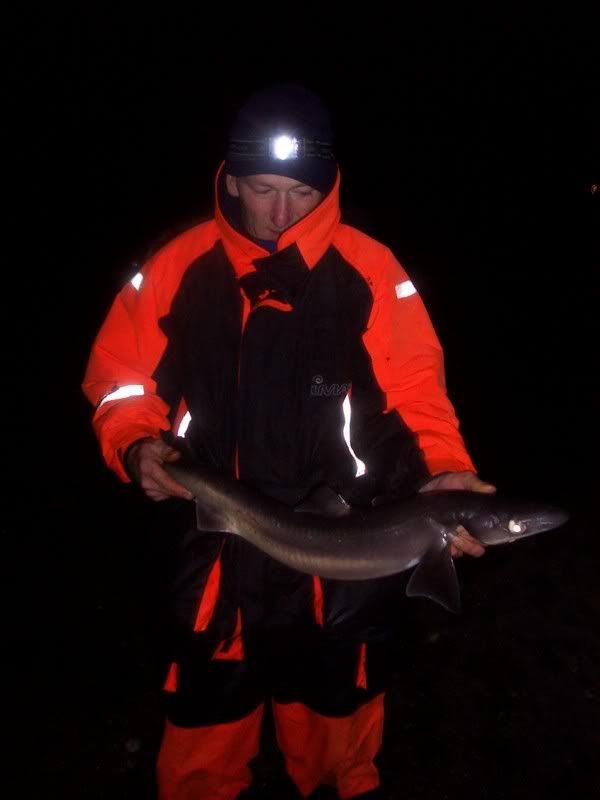 I had another couple of runs but nothing made it to the shore. Jacksons rod went off again, by this time Gitty and Keith had moved to the motor for some kip as the tents indoor swimming pool wasn't heated lol. Old man Jacksons Spurry weighed 7.5lbs and he was beeming. It went quiet for a while then after a couple of little runs my rod went mental again. Took up the slack and struck into what felt a decent fish, and it was at 11lbs on the button my PB Spurry.

The weed had started to get silly now and I called it a night climbing into my leaking tent in full flotation suit. I managed about an hours cold wet kip and I thought stuff it off with the suit and into the sleeping bag. Woken about 7am by Grumpy Paul burning all his rubish and smoking me out of ma tent! We all packed up and moved over to Loch etive and the Quarry as the Slipway and Bonawe was taken. Nothin really doing at the Quarry just old man Jackson doin the fry up aided by Keith.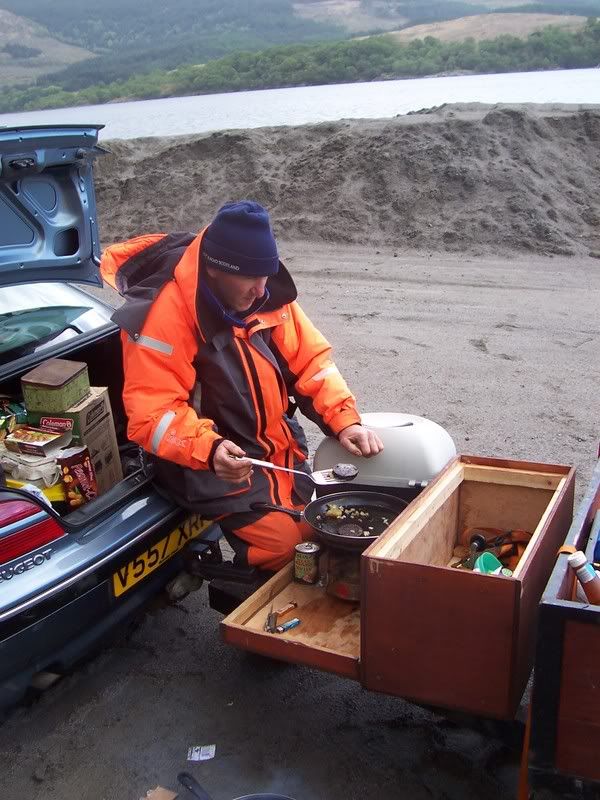 All fed and watered Euan managed a small whiting and then the rain struck again.
Being 10am we said stuff it and called it a day and headed back to Moray.
All in all a good session, a couple of new marks for some of the boys and some PB's to boot.
Neal
The Skink
P.S.
My mobile is now fuggered do to water ingress just in case anyone has been trying to get a hold of me.
Quick photo of Jackson and Euan in the Beer tent