Discussion Starter
·
#1
·
Nipped out to fish a well known local beach at 1730. As I was getting the gear out of the car there was a blinding light followed by a loud bang. I thought to myself oh
[email protected]
*t clown cars going beep beep toot toot again. I Said sod it and carried on through the dunes towards the beach. I was met with this sight: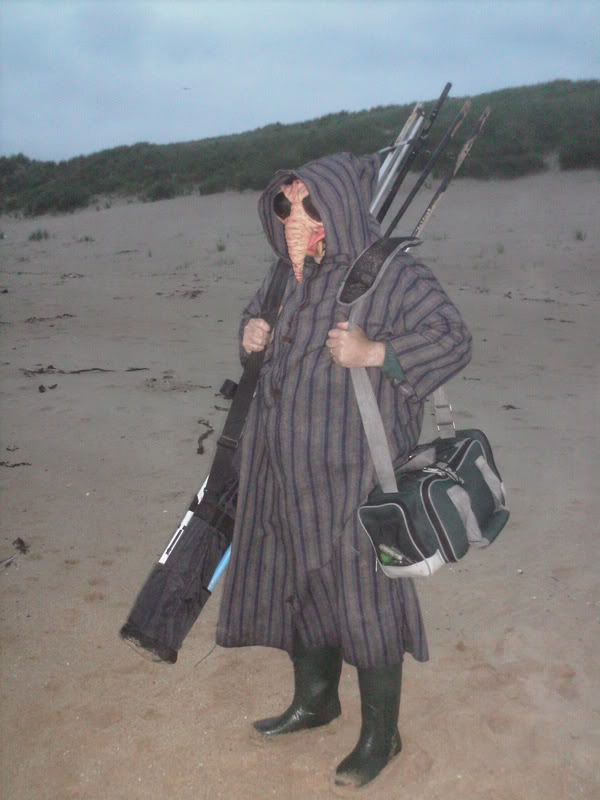 A Dark Jedi geared up for a session fishing. His bait was Scomber scombrus
from the freezing place of Zanussi. I set up with him and low and behold the force was with us tonight.
Result 14 fish 8 flounder 6 turbot. The fish were feeding from 40 yards and in. We left at 2100 to consult with Darth JR Tennent's from Wellpark.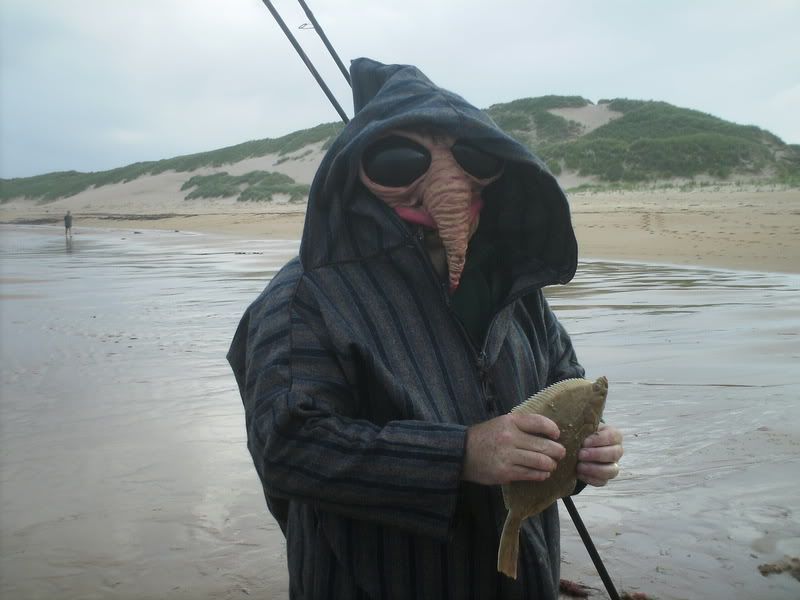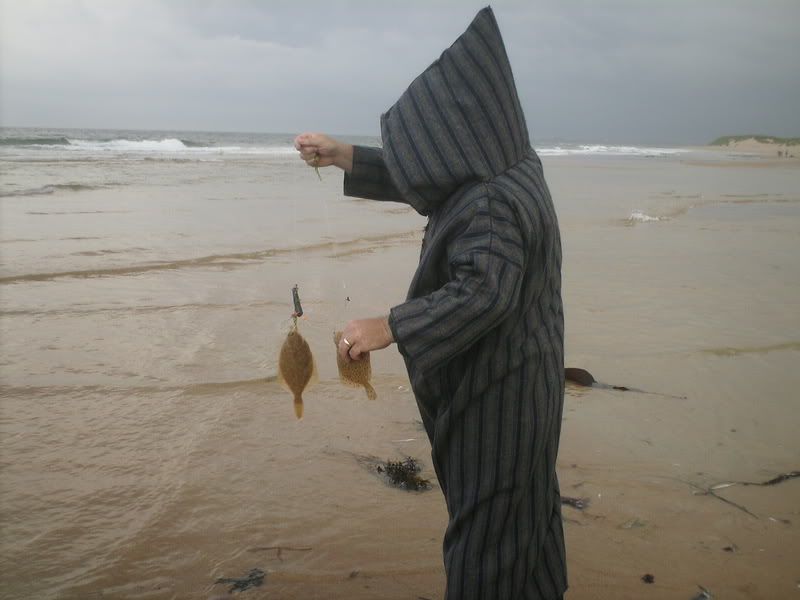 Tomorrow we will attempt the Chelon labrosus and Dicentrarchus labrax that inhabit this area.