Discussion Starter
·
#1
·
Well after my work mate let me down i thought i would go fishing instead so rang wayne ( leadbeater) and arranged to head over to the admiralty in search of a few hounds on arrivial i realised i did not have the drop net, but just thought o well, First cast i had a little hound about 4lb,
No sooner as this happend my other rod went heading towards the see and a good scrap later i had a good double on the top of the water and no landing net in sight had to handline it half way up snap went the 70lb shockleader that hurt, whilst building my new rig a bloke a bit further down needed help landing a bass, so i put his landing net down and netted his bass, this net soon became ours for the rest of the day, nice bad about 4.5lb, well done that man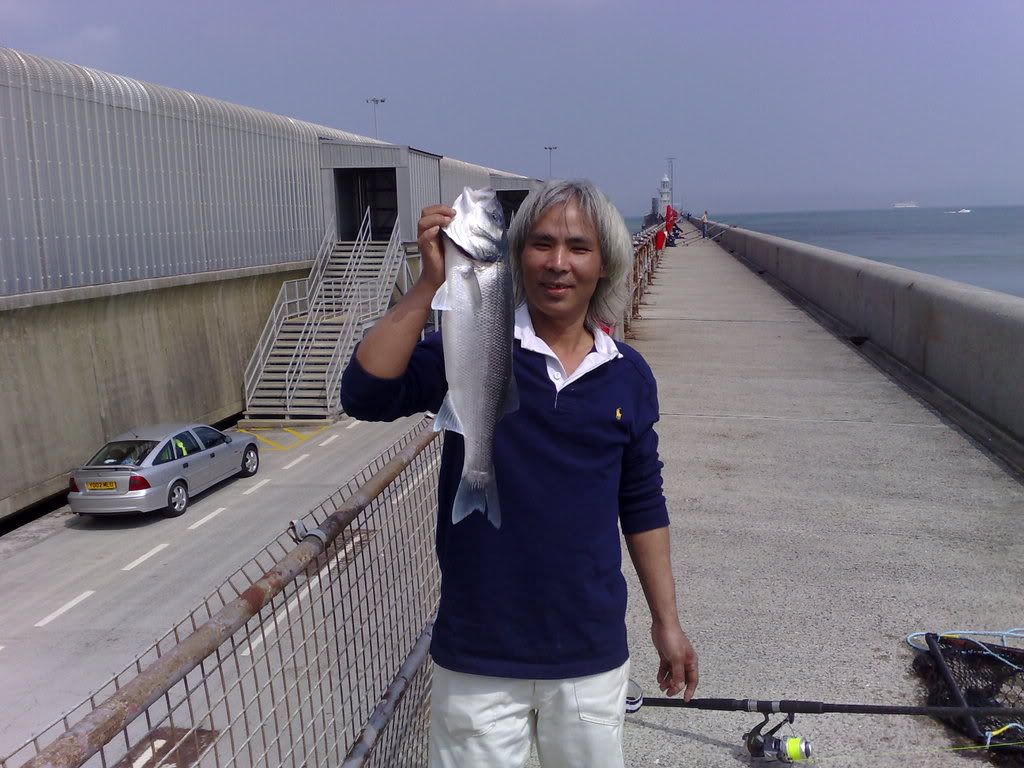 as soon as i started rebaiting wayne was in to anouther hound so i still did not have a bait in the water, helped him land this nice hound just under 7lb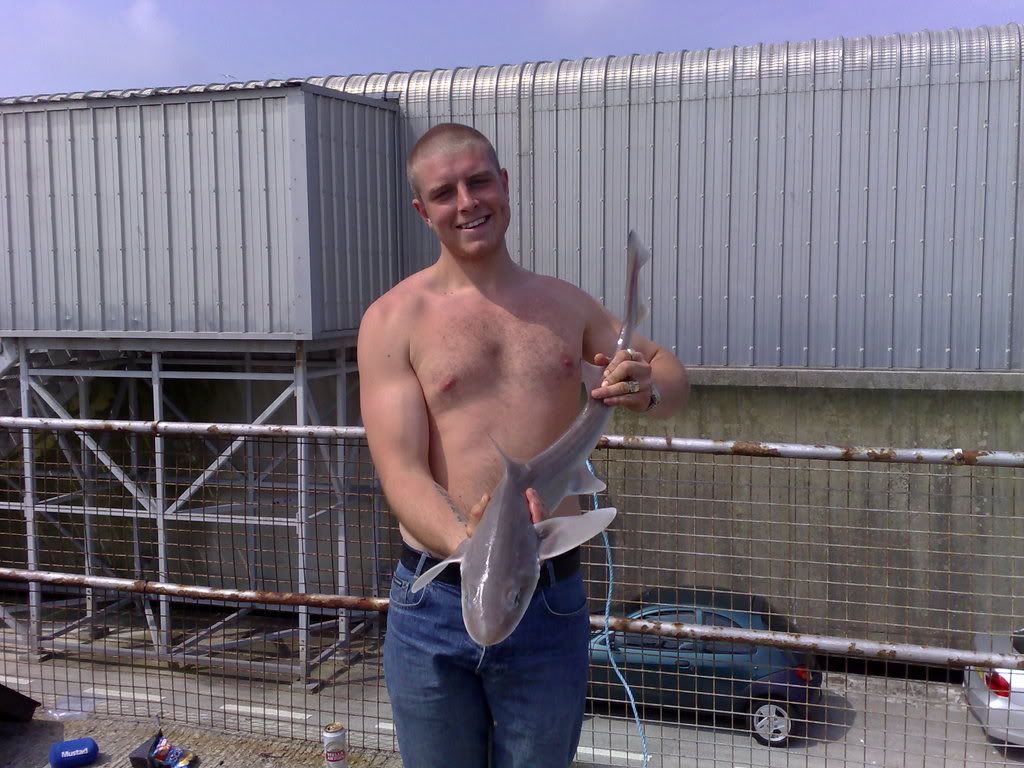 well eventuly got anouther bait in the water and soon enough anouther hound was on not much bigger than 5lb but gave a brilliant scrap,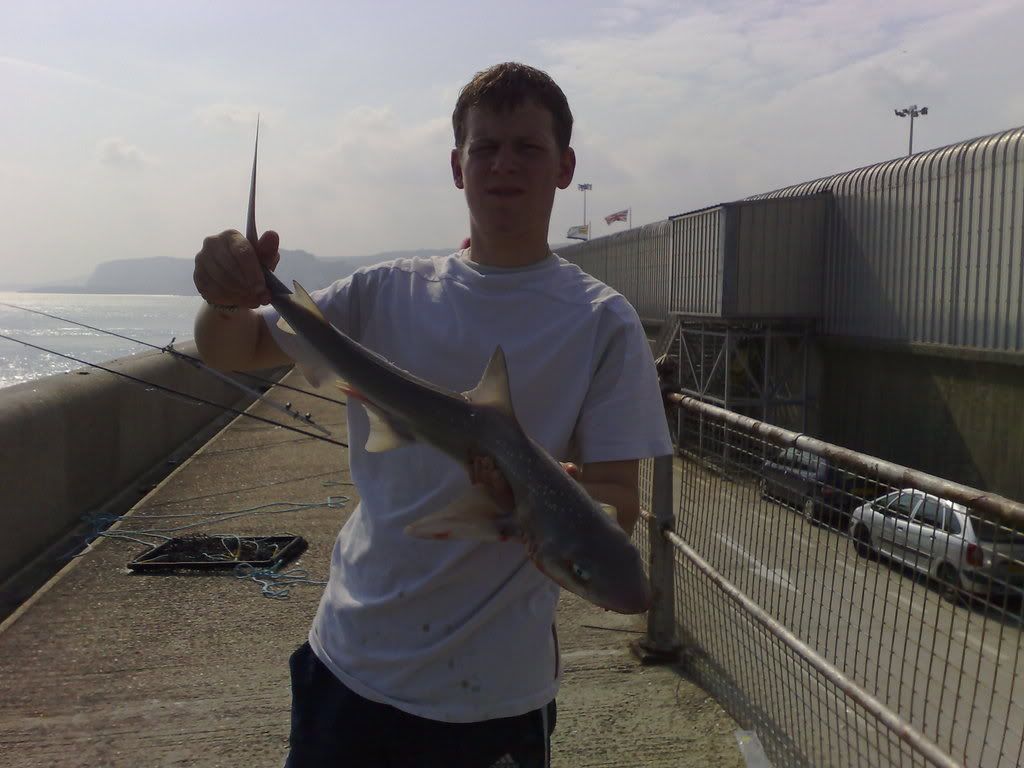 then it was waynes turn again with anouther small hound, which fought equally as well,
]
about half an hour later i had a huge lunge on my rod and had a very big fish on tokk me a hell of alot to get it up our new chiense friend came over to help wayne get it in the net and all i heard was thats huge, bearing in mind i have had 16lb hounds it felt like it was going much harder than that, just as it was pulled into the net the rig snapped again, could not belive 2 big doubles lost and just thought about how we needed a bigger landing net just none on the whole pier, well after that i did lose 1 other hound that was small, and wayne lost anouther big double as or chinese mate had to go home with the net, 5 mins later wayne had the double on came off handlining it up the wall, i had anouther 4 hounds and wayne had anouther , all in all a good day with good company and plenty of fish,here are the final pics. wont be going again untill i have a huge landing net it a shame dssa cant put them on the peir like they do on the breakwater, because of thieving little f&*kers
I had 7 hounds and wayne had 3 and with the 5 that were lost 15 in all just wish we had them bigguns up, and they were big doubles!!!!!!!