Discussion Starter
·
#1
·
Beach fishing in Jersey Feb 2016.
Night 1
With big tides and a churned up sea I fancied my chances of a bass after catching a couple of 6lbers a couple of weeks ago. With a swell pumping in a southerly 5 and a ton of seaweed to contend with I was debating whether to fish or not. Well I went for it, I put the waders on, headed down the beach and opted for the K2 to give me best chance of keeping my line above the worst of the swell and weed. Fresh Verm or rockworm as we call it in Jersey was the chosen bait loaded on size4 Mustad ultra points on a paternoster rig. First 2 casts produced schoolies around 2lb, then I got clobbered with a ton of weed. A few more schoolies to 3lb followed and then a slightly better fish of 4lb. I was happy with that this time of the year. Anyway I was low on bait so headed back to the car to get more. On my way back I heard my ratchet screaming and rod was doubled over. I ran down the beach, picked the rod up and boom! New this was no schoolie. Hard runs and head banging I new I was into a big one. Got the fish near the shore and it charged to my right. Now in the surging shoreline swell I was getting nervous but picked the right swell to drag it up the beach, my eyes lit up as I picked up the bass before the next wave and got it to safety. Absolutely buzzing -
10lb14oz bass
. Wat a night, 10 bass in total and a new pb.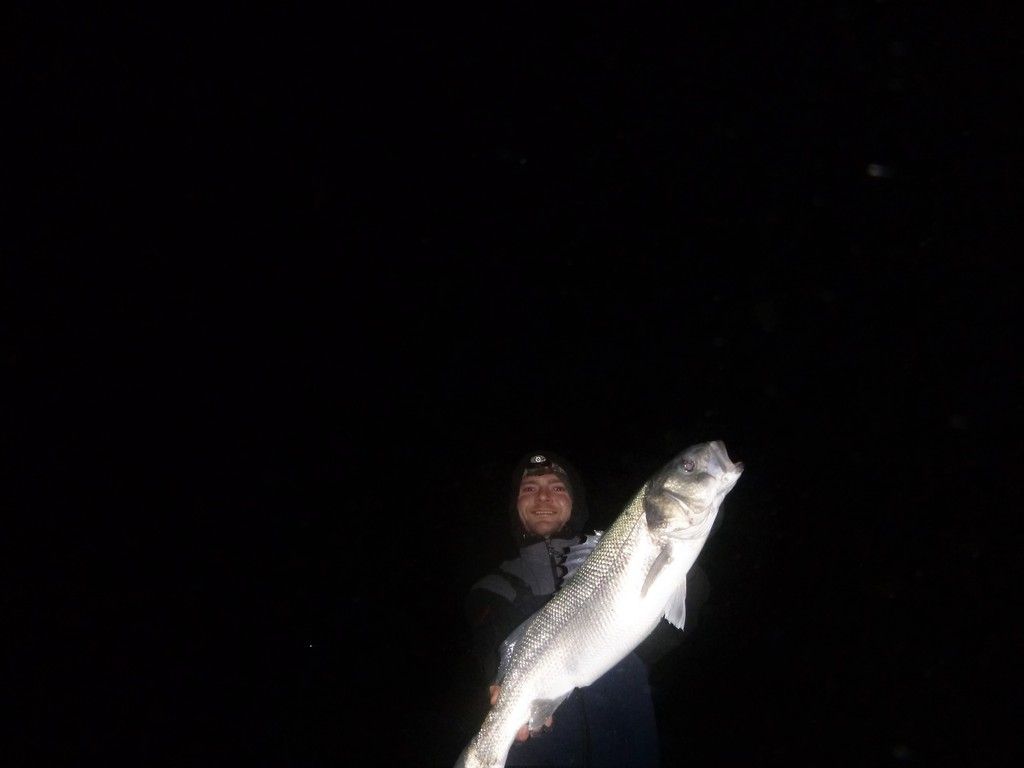 Night 2
Well I had to go back the next night and have another go. Same tactics, similar conditions but this time I had fresh lug worm. Still buzzing from the previous night I set up not really too fussed if I caught. Hooks loaded with lug I started with a couple of scoolies and some huge lumps of seaweed. Then I noticed my line went very slack and was worried about the slack line picking up more weed. I quickly wound up the slack and Boom! Here we go again. Had to back the drag off straight away as the fish was pulling me towards the sea, even more head bangs and strong charges, I new this was a large bar of silver on the end. As it came towards the surging swells I struggled to get it up with the waves as it was charging back out to sea, then left to right through the swell. Eventually I got it close enough to bring it up the beach with a wave. A huge grin on my face as I looked at the lump of silver before me in disbelief. No question that this was another double. Put it on the scales and the bass went bang on
12lb
. Couldn't believe. Absolutely Ecstatic and shaking with adrenaline. A few more school bass followed. 7 bass in total and PB beaten again.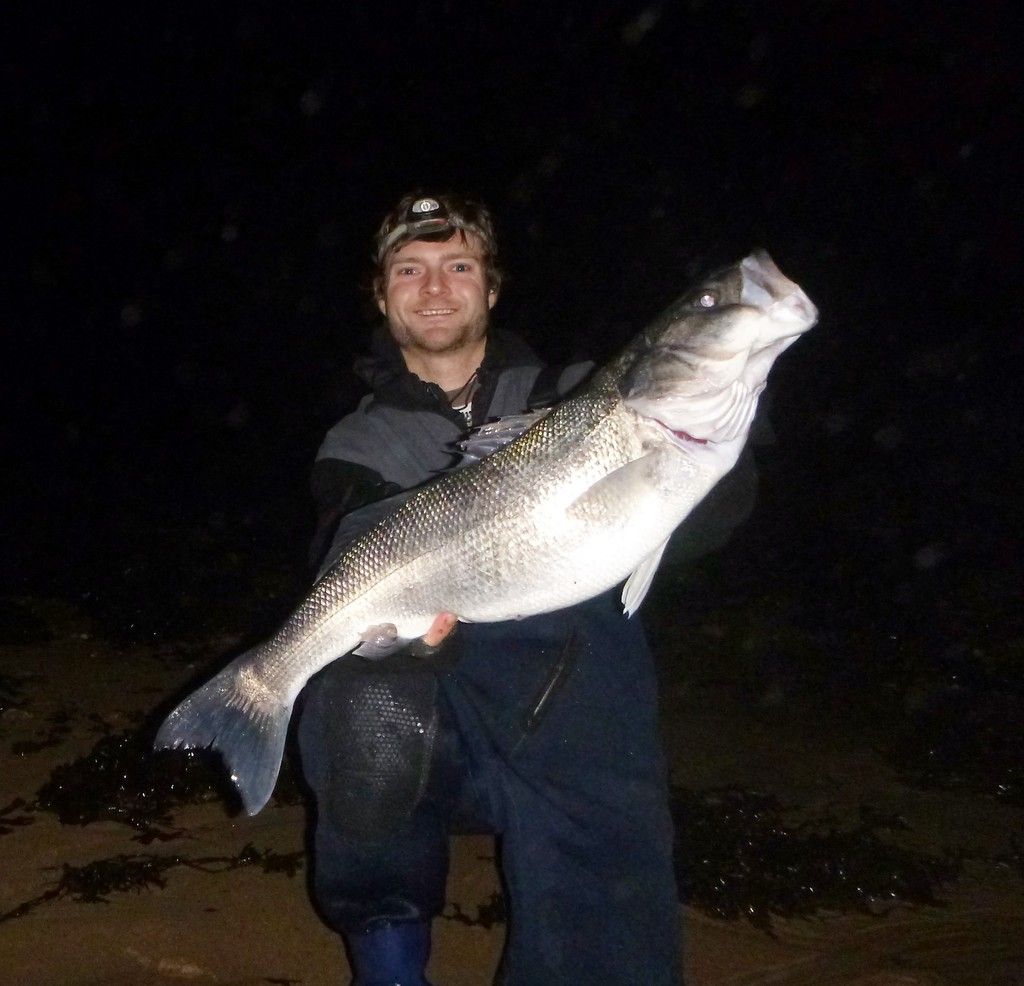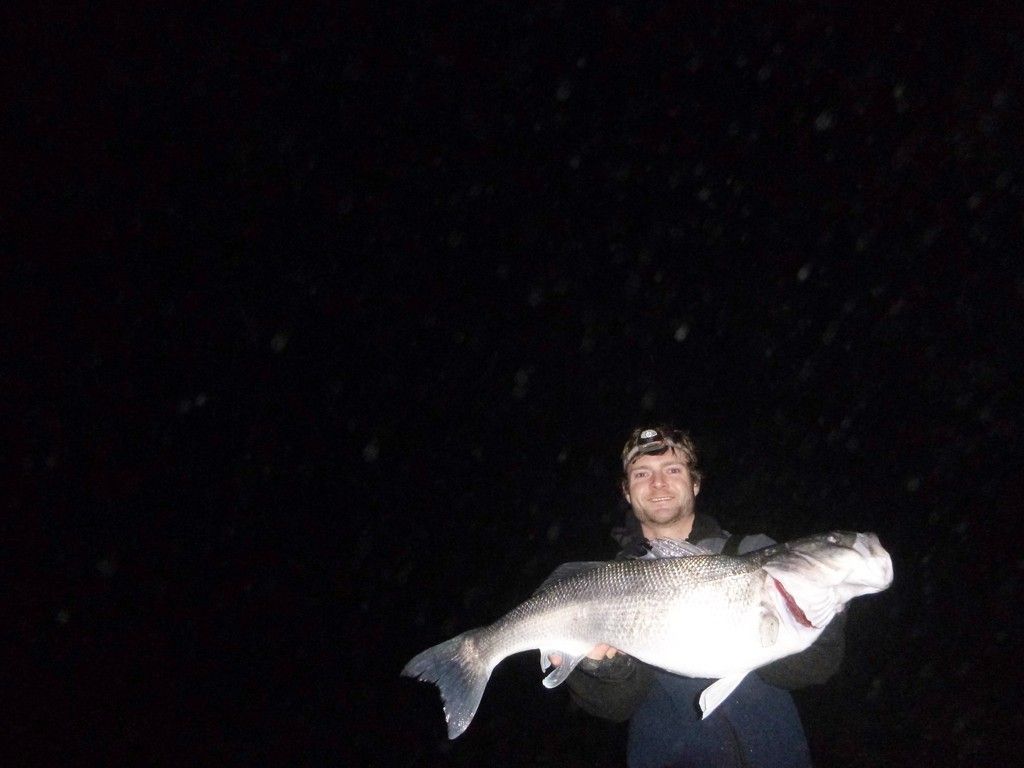 Epic 2 sessions beach fishing in February. 17 bass in total and 2 doubles 10lb14 & 12lb. Will live long in the memory.
Absolutely buzzing, 2 doubles in 2 nights.
First catch report for a few years so I hope you enjoy the read.
Leigh Mullins