Discussion Starter
·
#1
·
Hi everyone,
fished the point at dungie today, got there an hr n half before high, the wind was chuffin strong and there were some massive waves, fished to the right of the point, rough but fishable, just! had small fish from the off, codling, pouting, rockling,whiting and dabs. had a scary moment with the sea, was sat on the beach with the bloke next to me undoing a tangle, there was a massive whoosh and we were both sitting in water up to our waists! bl00dy hell! somehow the imax suit kept me dry but my pockets filled up nicely!
couple of hours after high tide the fishing tailed off completely. glad to get out n was the only bloke there in the afternoon, makes a change to the other wk end when it was rammed! also had a nice little blizzard n hailstorm, with 30+mph wind, that stung like f*uck on my face, was like being peppered with a bb gun!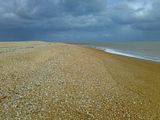 empty beaches and the clouds rolling in jus before the blizzard n hail storm!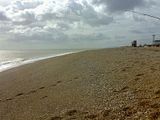 cant tell if thats a lugworm or my eyebrow!!! that rockling looks far bigger than it has any right to!