Discussion Starter
·
#1
·
I was messing about clearing stuff from my PC this morning and came across a wee progam that my youngest had used for homework on graphs.I put in some info from my fishing records and it came out with these graphs illustrating the similarities and differences from last summer to this.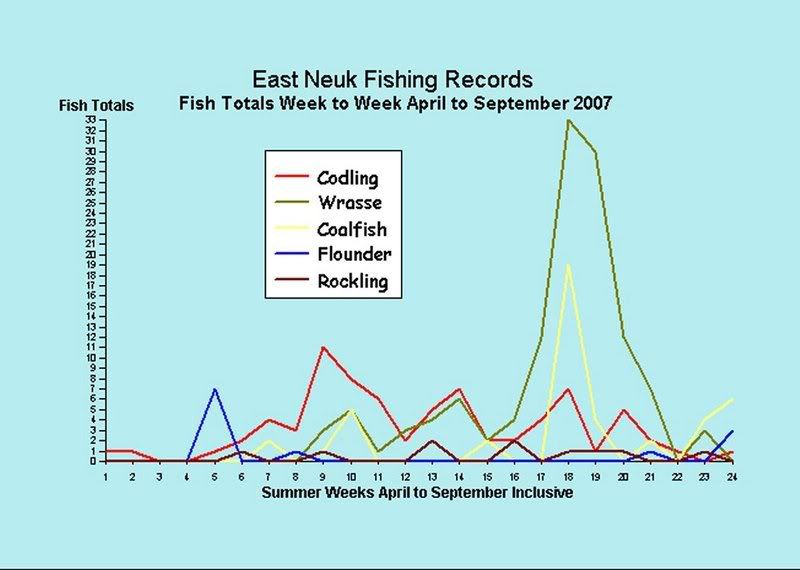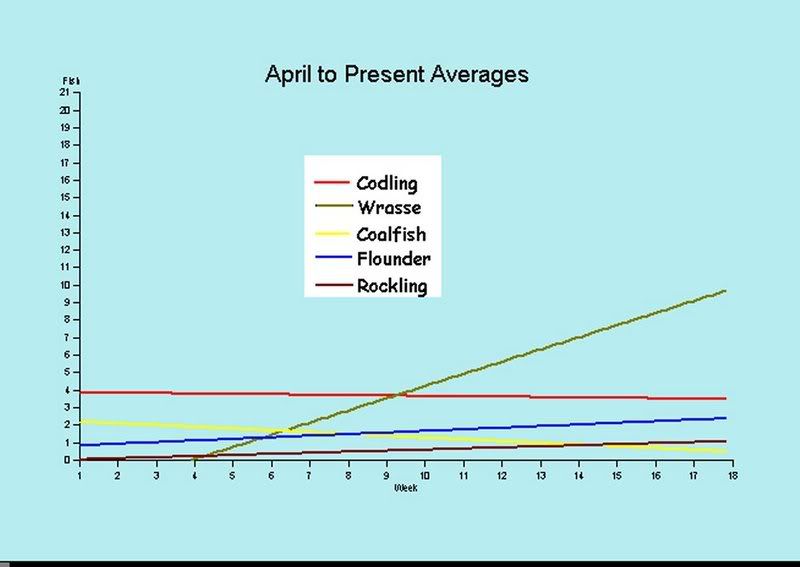 Quite interesting to see that as the wrasse come on through the summer,the codling drop off.Shows also how much better this year the flounder fishing has been.You can also see the downturns in coalies,although rockling are on the up.
Trivial stuff I know but I've been and got my lugworm,and now I've got to fill in the time until my fishing buddy finished his work for going out this evening.