Discussion Starter
·
#1
·
Well where do I start? They say that a picture paints a thousand words so how about this.
:
After a long drive from Essex myself King Muppet, Concrete , Pout 1 and 4 other of Essex's finest sea anglers Mark S, Tony G , Mick B, and Phil B arived at Weymouth or a harbour near by (I cannot remember the name).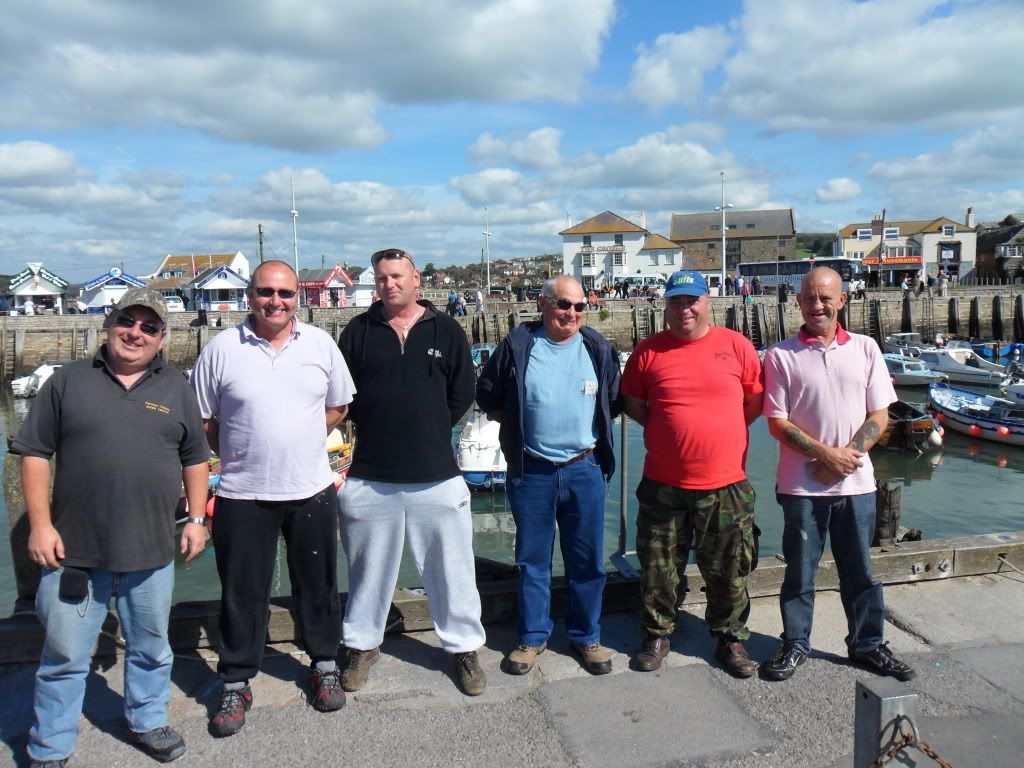 On arrival we all destroyed a good fryup. We then travelled to the famous Chisel Beach.The weather was well into the high seventys and killed the fishing off. We all fished on the beach in front of a well known wreck, The Adelaide.
After a long day Pout 1 managed a good trigger fish of well over a pound.
.
Mick B also dragged out a slighty smaller one.
Concrete caught a dog fish of just over the pound mark and Mark S Landed a good Codling.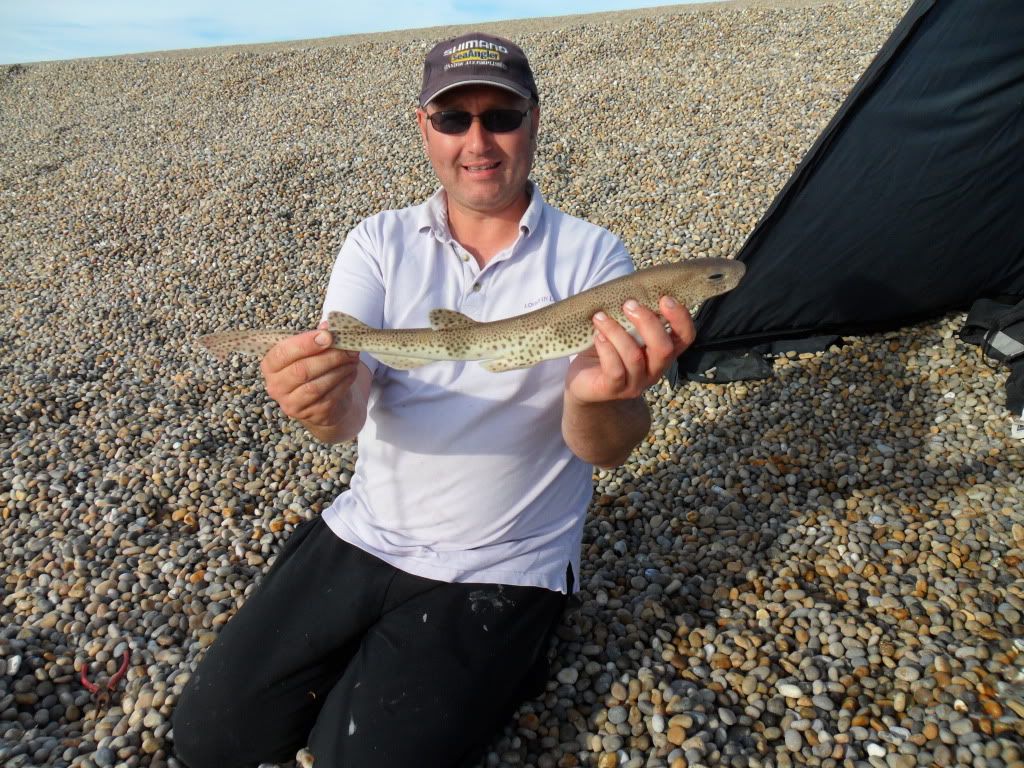 I was lucky enough to catch a double shot of Black Bream and a good Doggie of over 2 pound.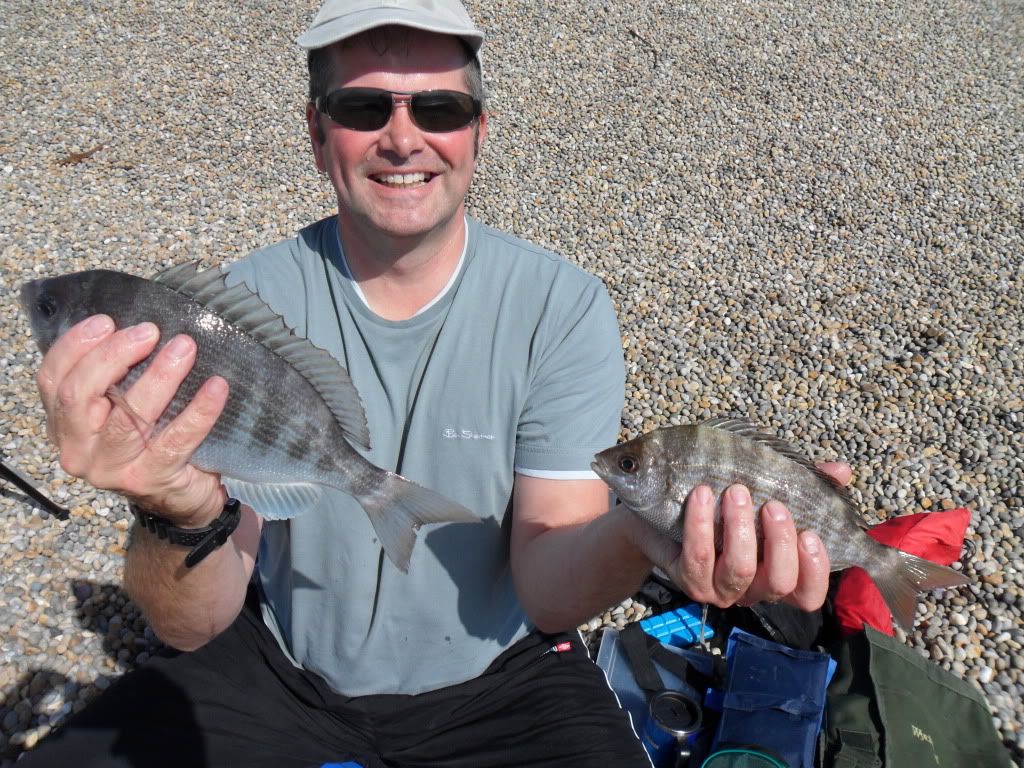 Happy Days!!!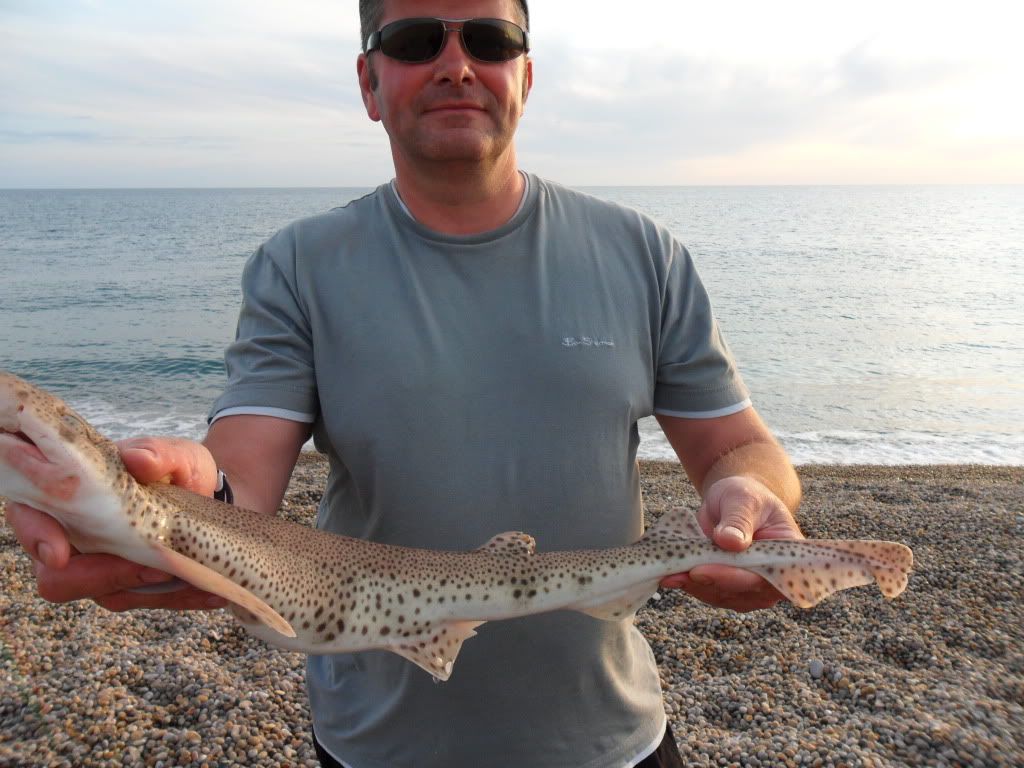 End of Day One ( A wash and brush up before hitting Weymouth Town) One late night, well for me anyway. Some liquid refreshment and a curry then off to bed.
-------------------------------------------------------------------------------
Day Two new beach ( Again I cannot remember the name but somewhere near Bexy.)
Today Phil B bagged up with Doggies and Mackerel. Mark S caught a very good Garfish and Tony G lost a good fish! Oh well thats fishing.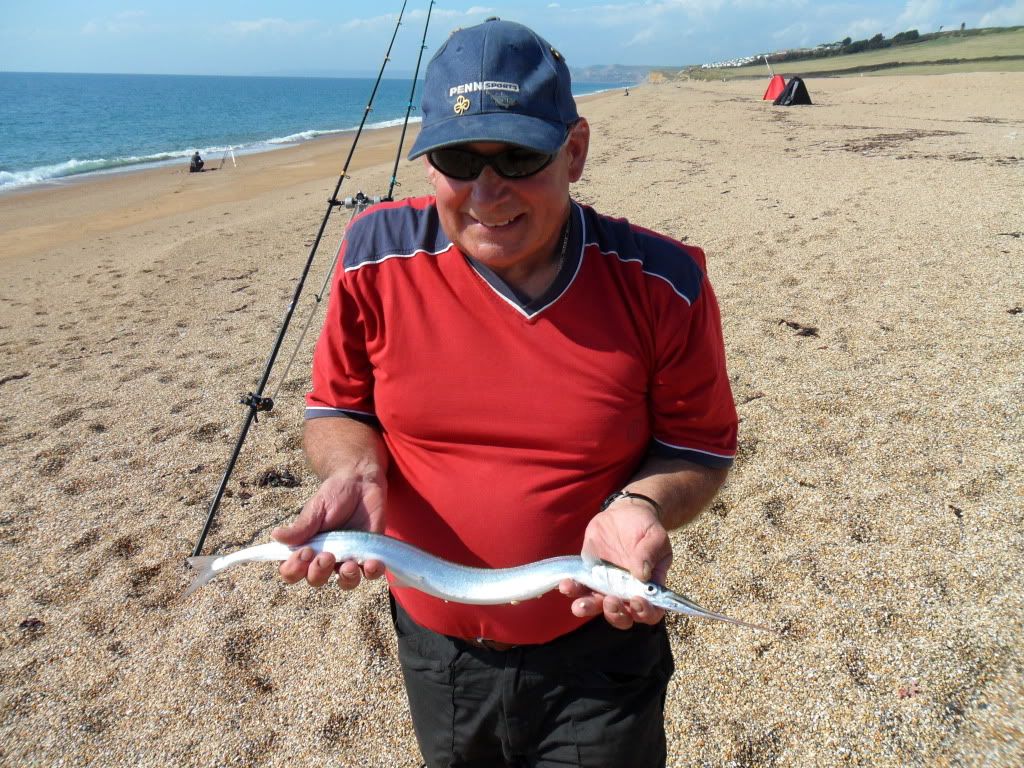 Well what do you do after a good days fishing , well the obvious , fish half the night at Weymouth. It was a short session for me as I was dead on my feet. However I did manage a new species; a gernard.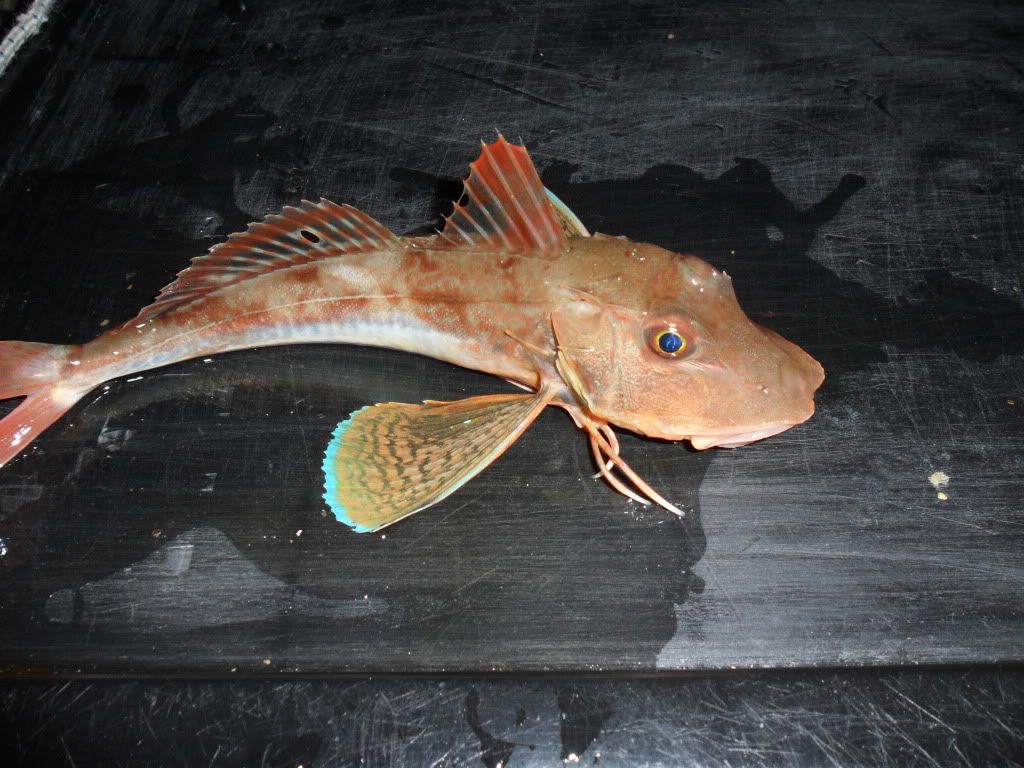 .
Concrete had a good night with some sizable Bass and Mick B landed two Gold Grey Mullet .
End of Day Two
------------------------------------------------------------------------------
Last Day Rock fishing At Portland Bill
We all decided that we would give Portland a look for some wrasse fishing. However, when we got to the mark Phil B and Mark S were not too keen on the thirty foot drop onto huge rock boulders!
After much persuading these two fine gentleman were encouraged to fish the cliffs.
Their efforts were rewarded with Phil B catching the most wrasse and Mark S the biggest wrasse. As you can see from the pictures below.
Tony's Wrasse
My Tiny Wrasse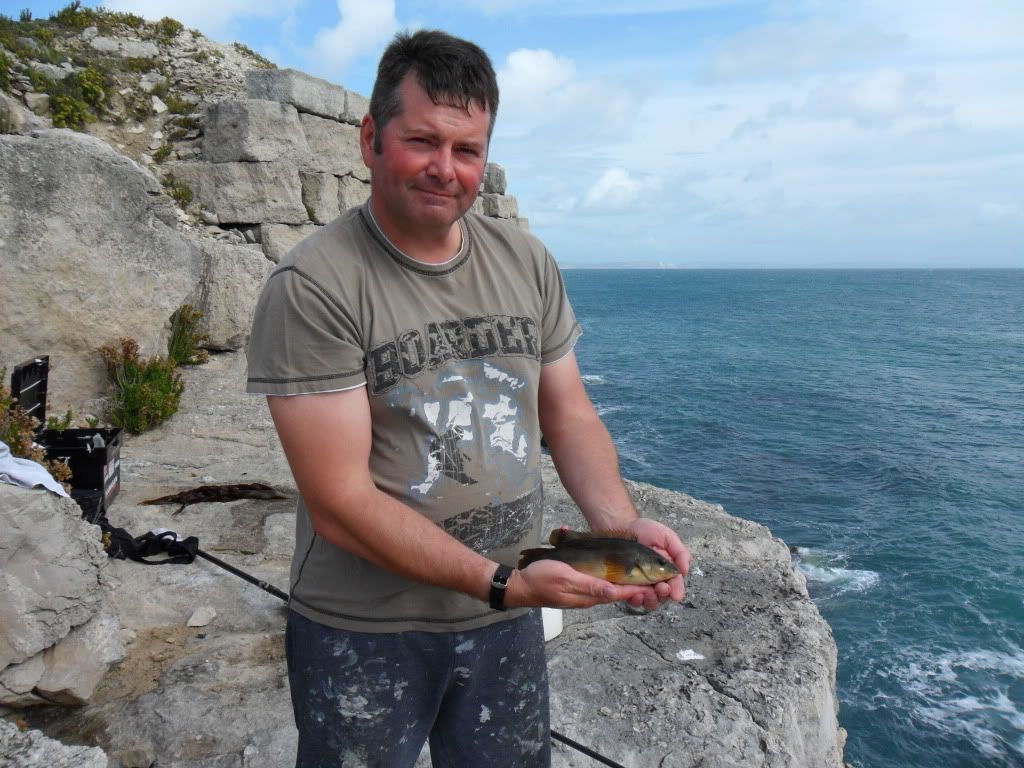 Concrete and the other lads also managed wrasse of a similar magnificent size. However, the image for me of the whole day was Mark S refusing to move from his rock to land a fish, talk to anyone or even blink an eyelid for fear of falling off!!
To sum up the whole trip the weather was fantastic, the Dorset people were friendly and hospitable and the company of the jolly boys stunning. Here's looking at next year.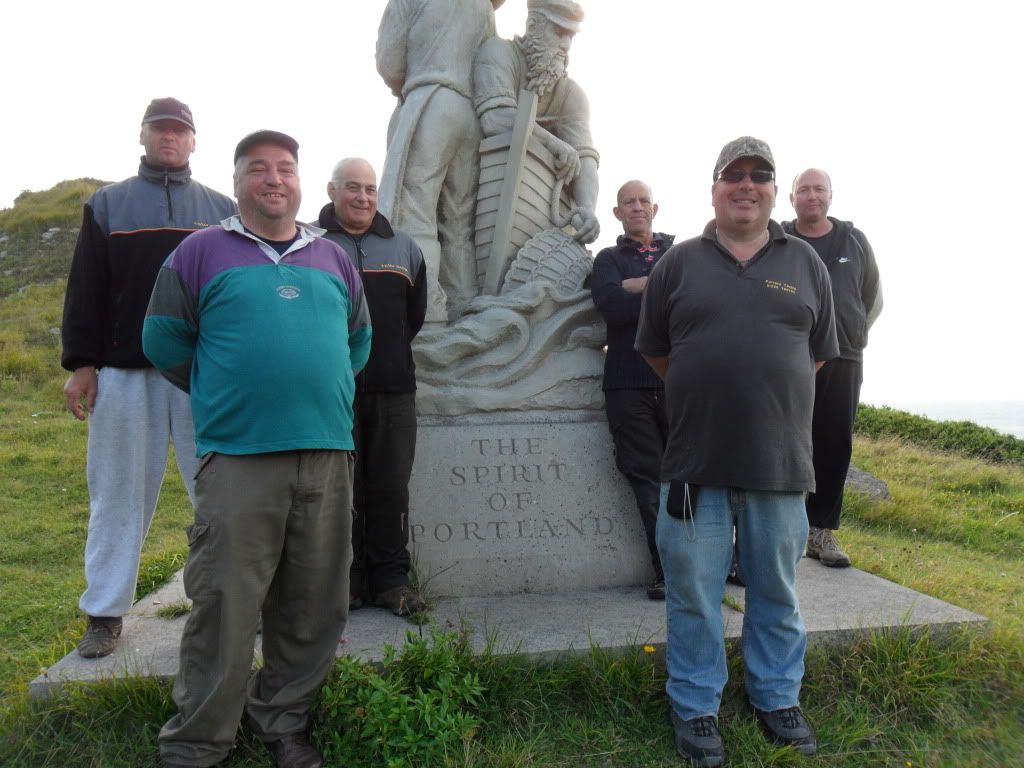 KM.