Discussion Starter
·
#1
·
Myself bboab and steevo84 fished Inverary pier first for an hour for some fresh Mackerel for bait. We managed a few Mackerel before heading up to Etive. We arrived at Etive at 10.30pm and fished till 6am, we chucked out our baits and sat back and waited. The rachet went on my rod first and i pulled in a nice Spurdog, followed by another on the next cast.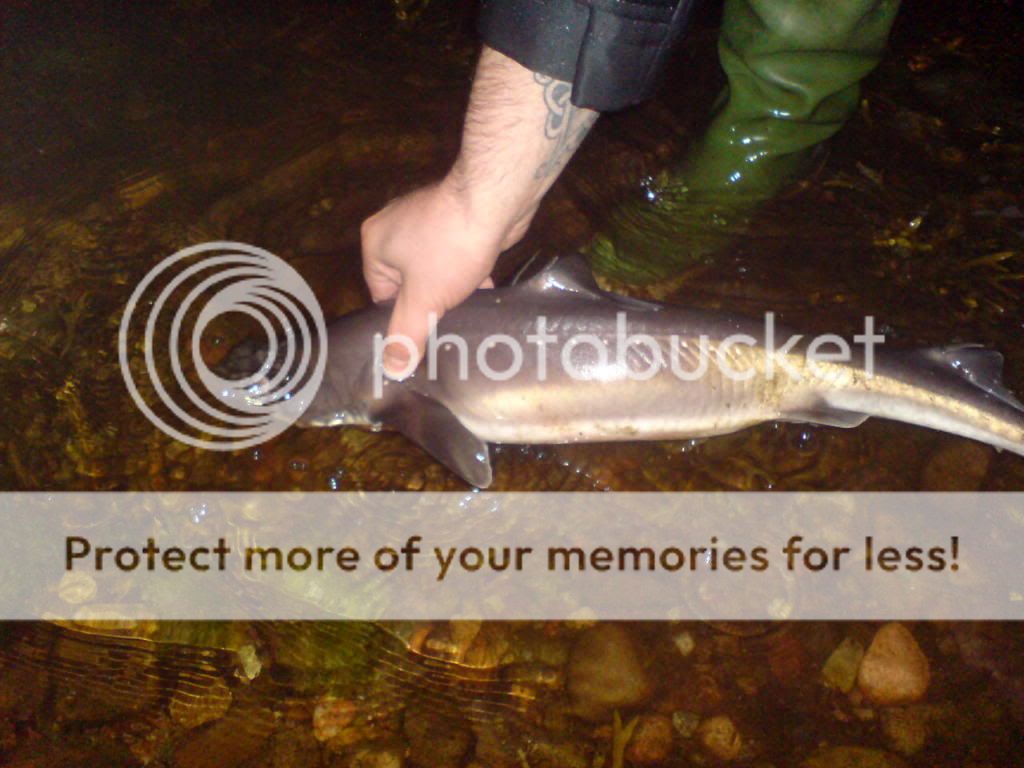 bboab was next into a fish, he pulled in his first Thornback Ray. He was well chuffed as this is a new species for him. He followed up with another new species, his first Spurdog.
I managed to catch a small dogfish on a massive bait, greedy wee buggers will try eating anything.
bboab caught the last fish of the session, a nice wee Dab and another new species for him :wiggle:
Great fishing with you guys, lets hope our next session can produce more new species for bboab and some good fish for steevo84. Tight Lines all...
Steven