Discussion Starter
·
#1
·
well me and slipster went out for a bash nick was first on the score card with a smut then another of the same size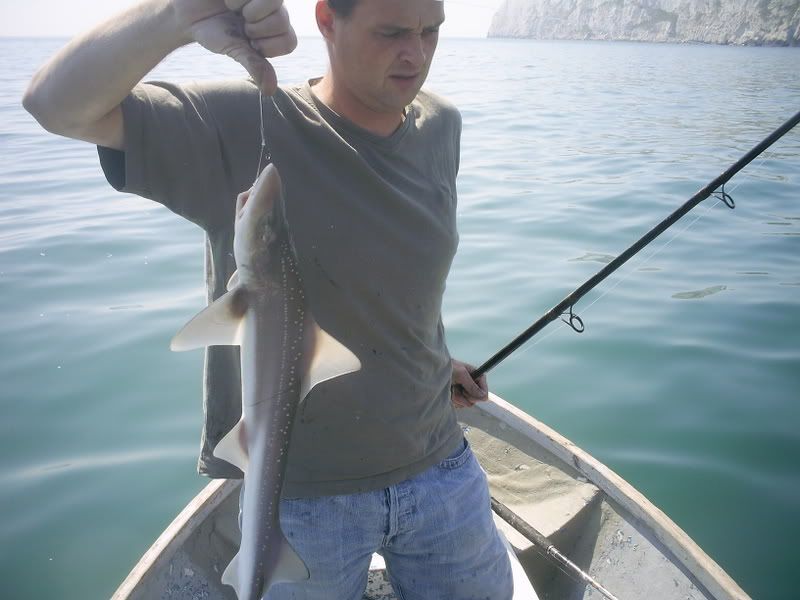 the bass shoals were everywhere on the surface jumping,most i have seen for a few years all small thou.
We then moved and had the grass is always greener syndrome but caught this doggie with a trace in its mouth and the eggs all stuck on the end.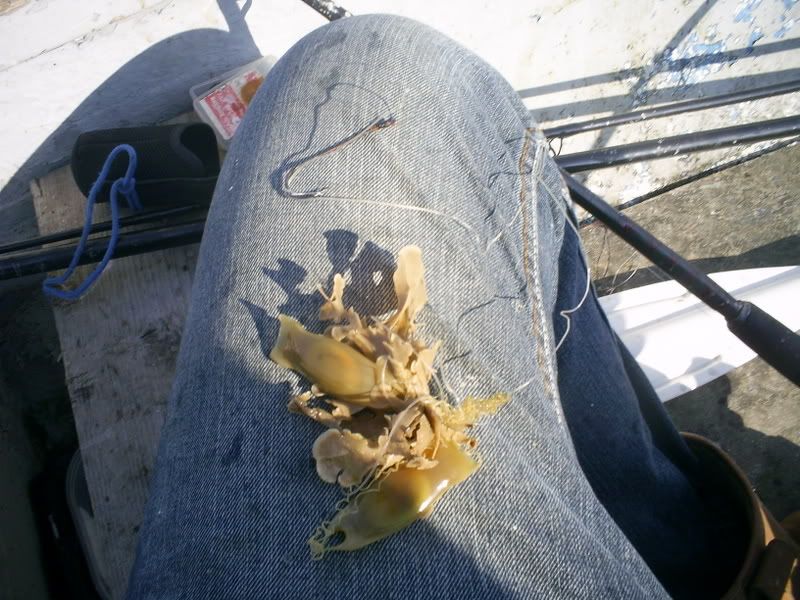 we then moved back to the long as a boat fat as a man spot but in broad daylight and first fish was a small tope then nick got a conger of 25lb
Then I had a bass on about 4.5lb got it in and it fell of right next to the boat :-[ Then nick had another eel about 20lb..
We kept fishing and were being taken the p*** out of by some ginger eels and Bass but Nick latched into 1 witch fought like a pig and so did I at the same time i only had bass trace and was soon parted,but Nick had 80lb mono and kept his fish on after a good scrap with only 6oz lead he got her to the surface a cracker of about 50 to 60lb.all fish were returned.