Discussion Starter
·
#1
·
I have been wanting to make this offshore trip on my jet ski for a couple of years, it finally all came together.
I departed very early from Messick boat ramp in Poquoson Va. and went over to Salt Ponds Marina in Hampton where I met up with Capt. Pete and Zach of Rock Hound Fishing Charters. I have known Pete for a couple of years and he offered to let me "Buddy Boat/Mothership" with him for a deep drop trip to Norfolk Canyon. Pete carried the extra fuel I needed to get back and some gear.

We ran non stop 92 miles, I transferred fuel while running ( I have a 12 gallon external tank that is plumed to fuel pump) and still had half a tank on arrival.

We dropped our lines in 350 feet of water and caught several Blueline Tilefish and Sea Bass. Later we fished in 650 feet and caught some Barrel fish but no Golden Tile. Man, that is a lot of Crankin!

Later we stopped at some lobster buoys and picked up a couple baler Mahi.

We were going to finish the day off at a couple of Wrecks but unfortunately the Rock Hound struck something submerged and bent a prop. Happened while still 65 miles out. Pete decided not to stop and fish anymore because he could only make 14 miles an hour and was going to be a long trip back.

When we got 45 miles from getting back, I topped off and ran the rest of the way back to Poquoson on my jet ski alone. It took an hour and a half.

I put my ski on the trailer, went home for a hot shower and a cup of coffee. I then drove to Hampton and met up the Rock Hound Crew as they were pulling into Salt Ponds Marina.

I still had 10 gallons left in my ski and 10 gallons on the charter boat. I burned a total of 40 gallons for the 220 miles that I covered.
Had following 3-4 footers going and head/port seas at 3-4 coming back.

This is the furthest I have traveled offshore and the most miles I have done in one day on my jet ski. It was a blast but trying, over 12 hours of holding on and fishing made for a good night sleep!

Thanks Capt. Pete Esgro, mate Zach and crew for letting me follow the Rock Hound to the fish!

Here are a couple pictures I took while out. The last two are short videos.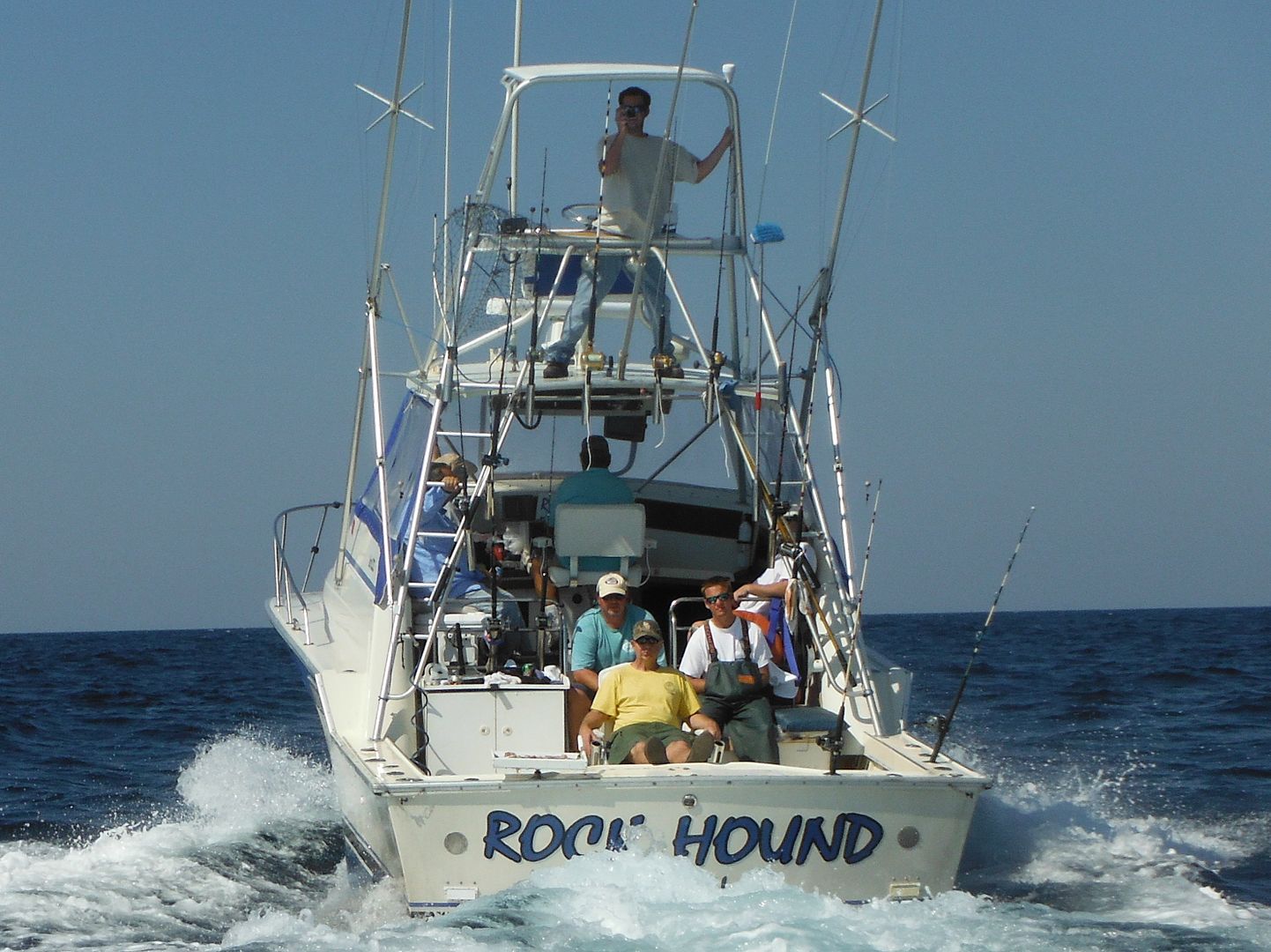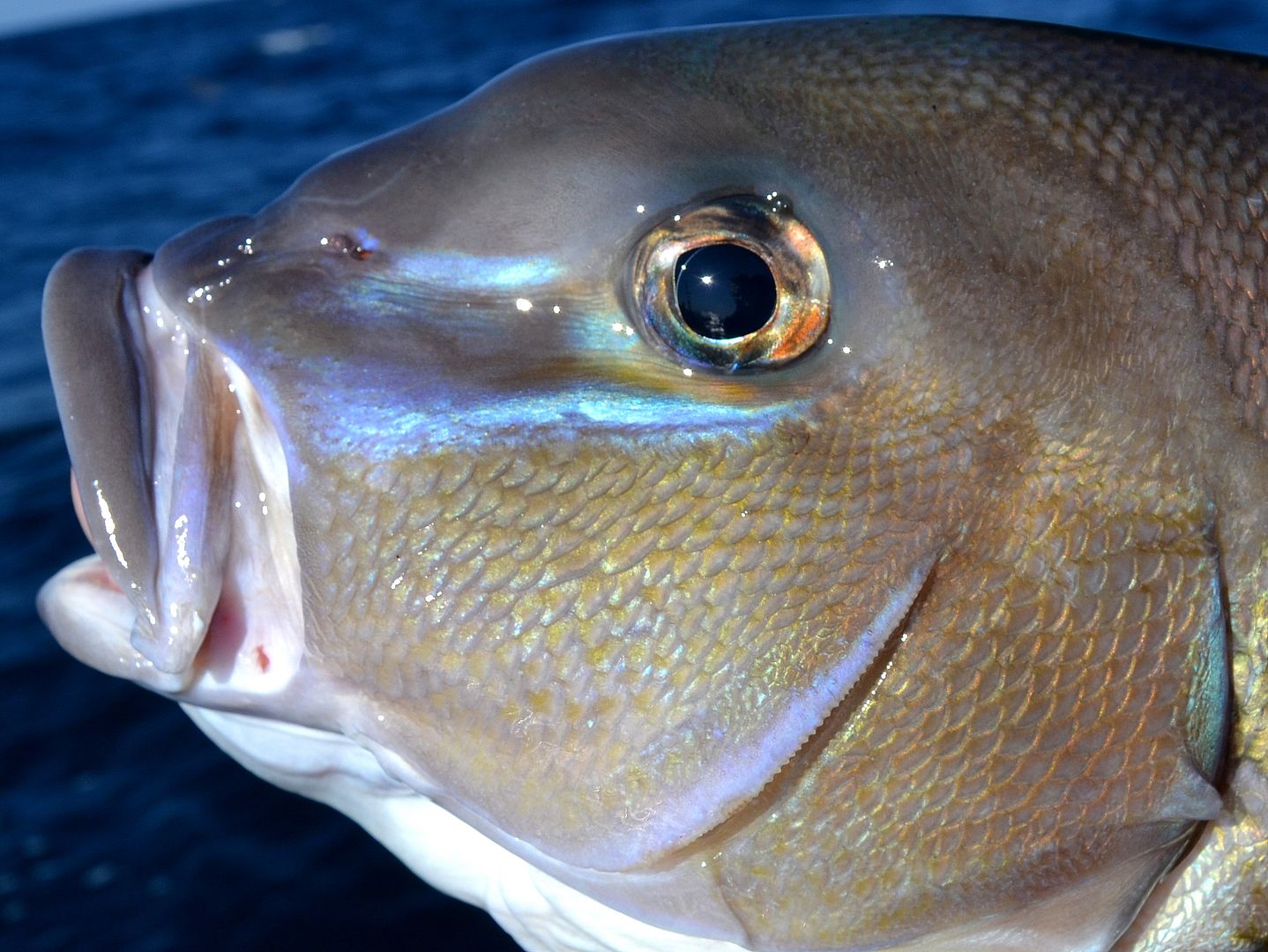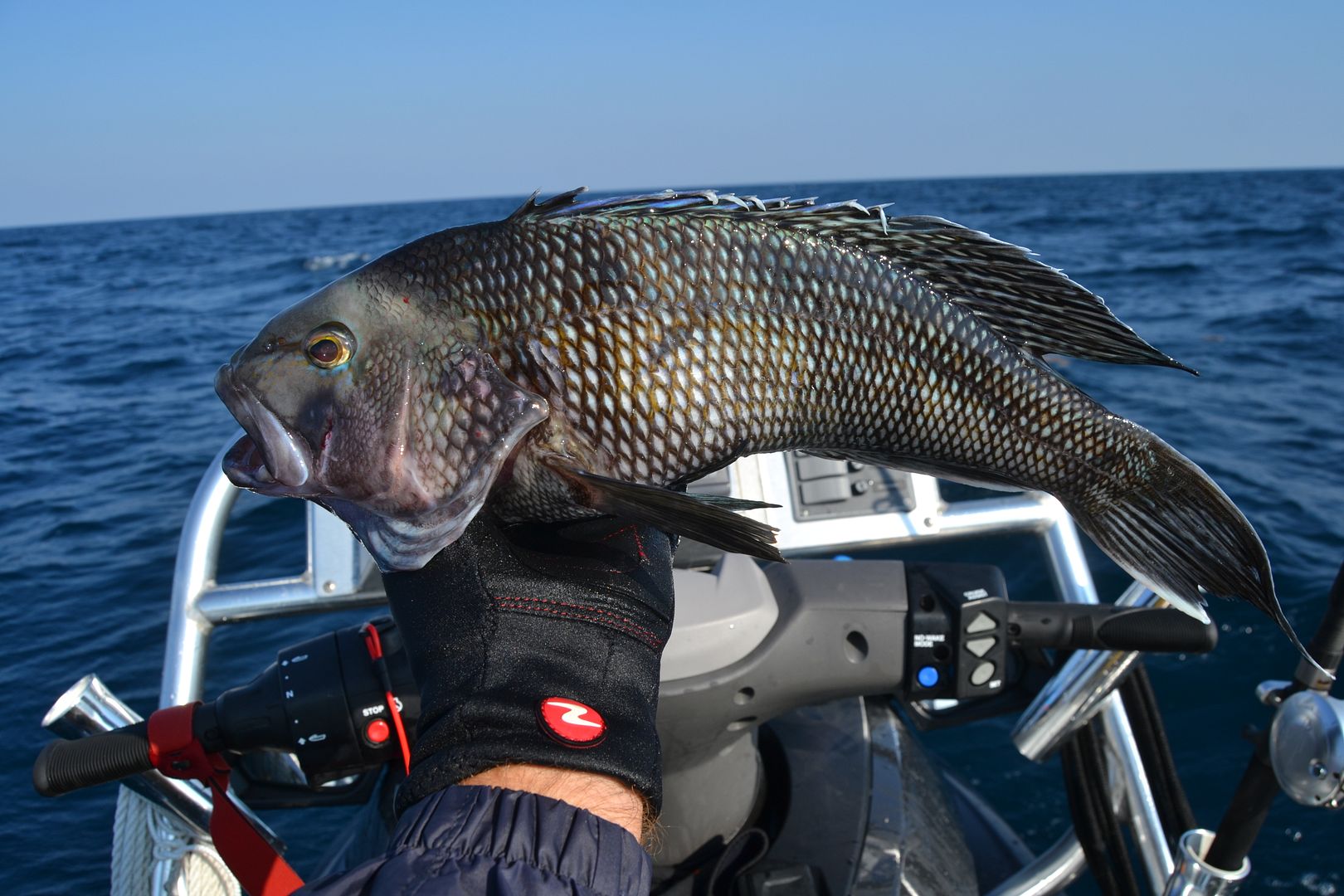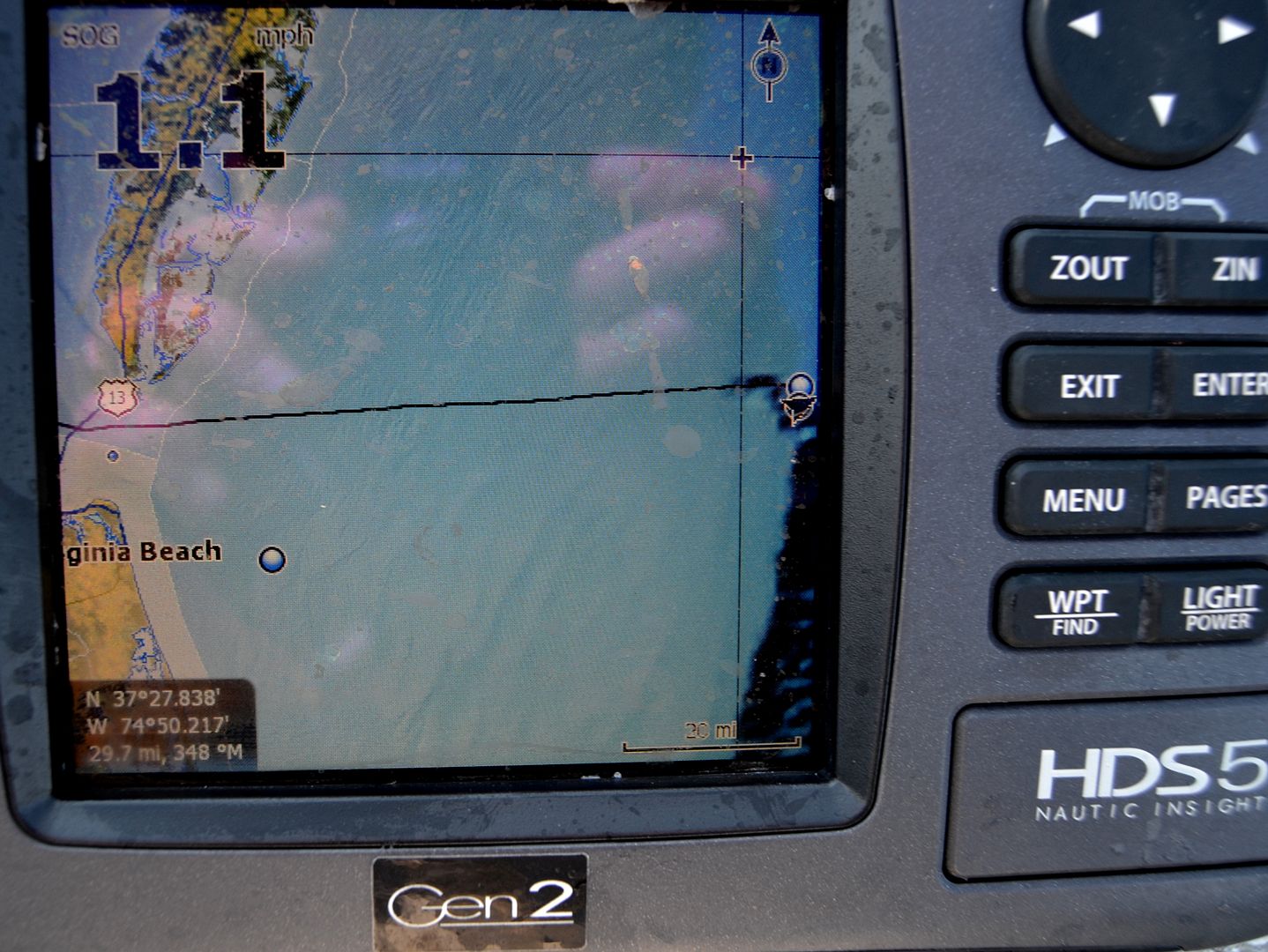 Here is my Spot GPS tracker trail path.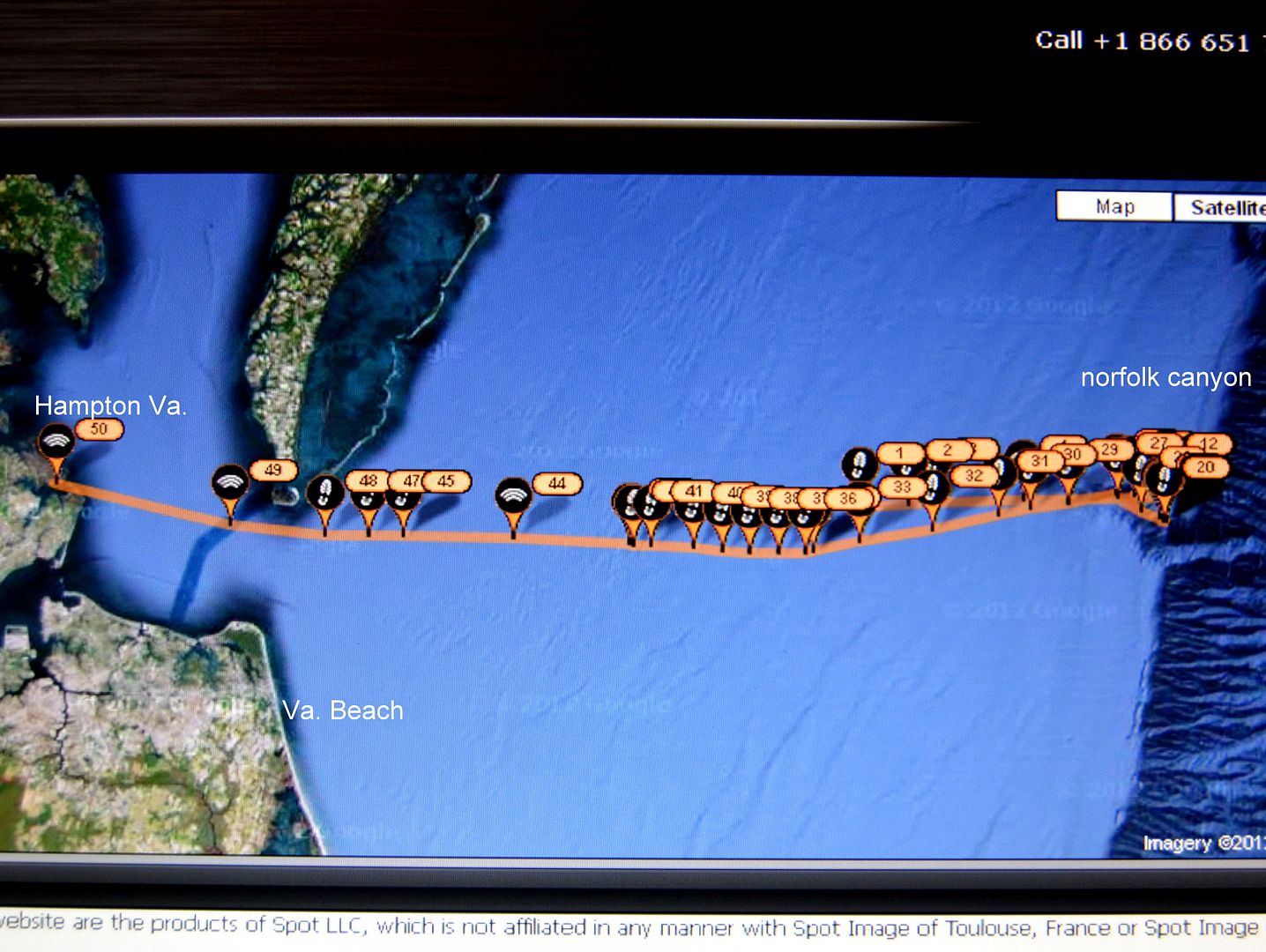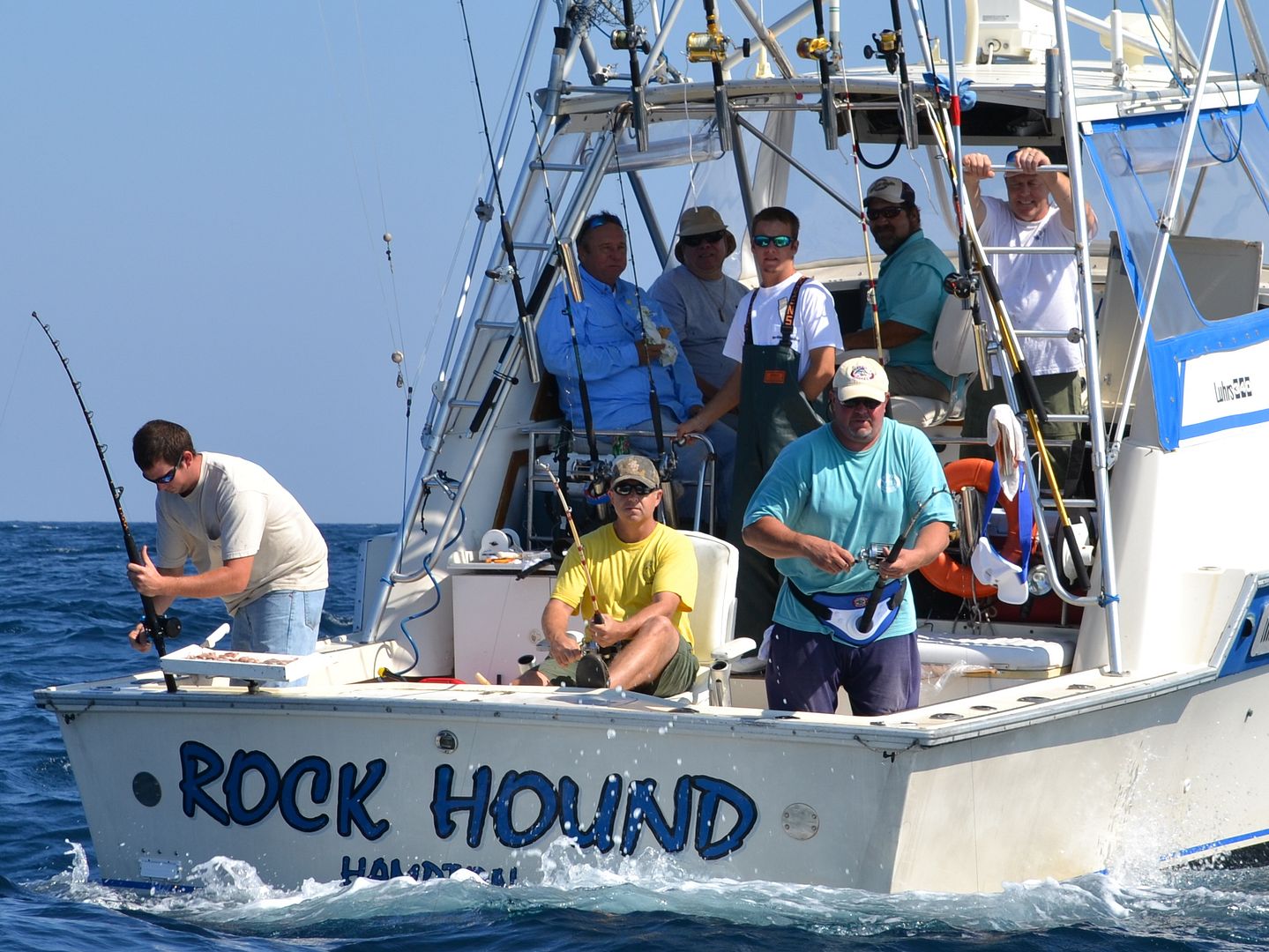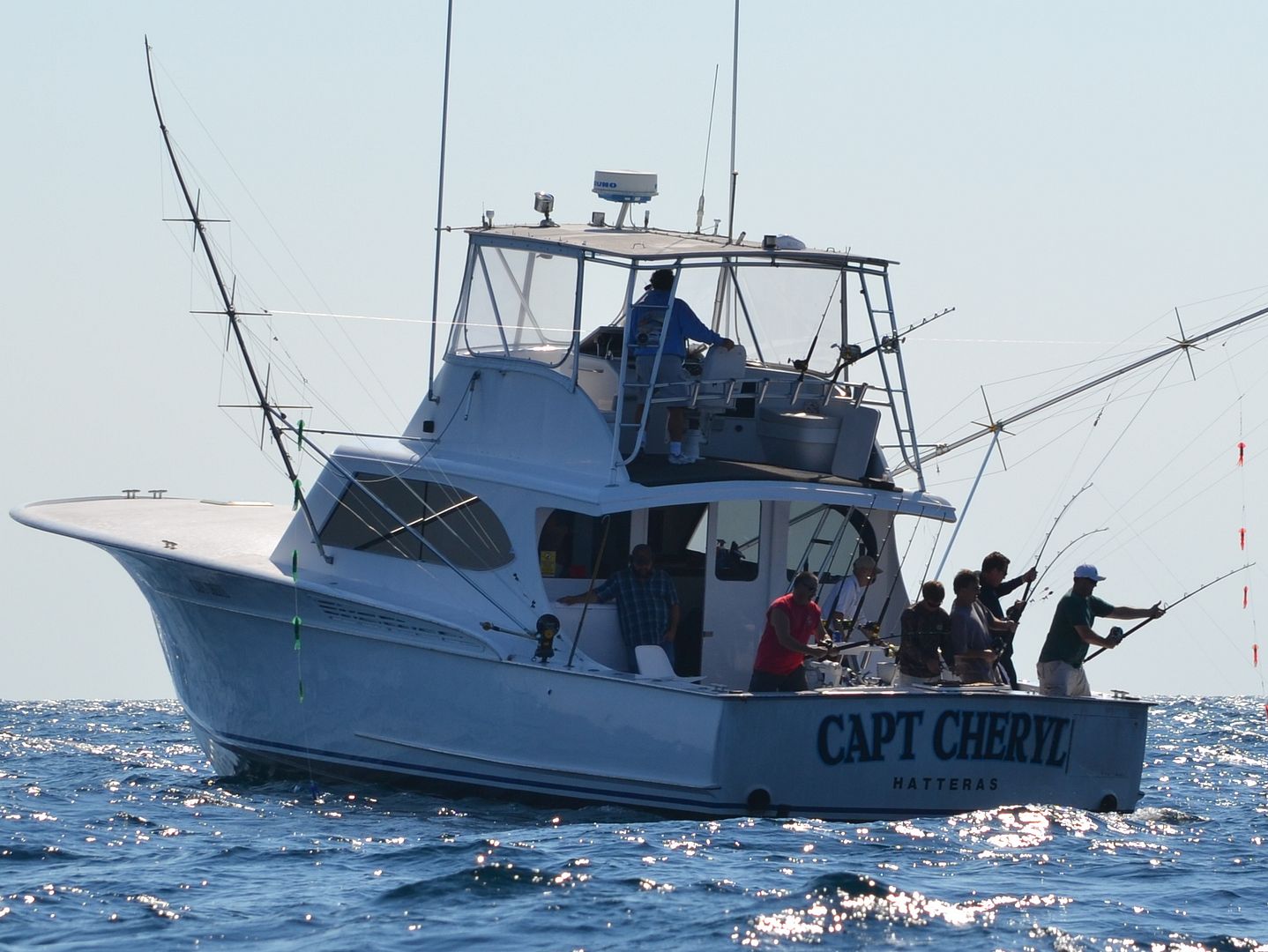 Here is a short video of stopping for a couple baler Mahi. Click on picture.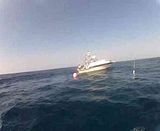 And lastly one of me running behind the Rockhound. Click on picture.