Discussion Starter
·
#1
·
The Teign is a blast from my past. It used to be known for its record breaking flounders and I spent many an hour standing on its shores hoping for a big one. I haven't fished this venue since I was a teenager and then never from a kayak. The last time I fished it was next to Coombe Cellars on a freezing February stood up to my knees in mud hoping against hope for a flounder. These days in similar conditions I'd be sat in Coombe Cellars with a pint watching the idiot fishing out of the window.
Today was a different story. I only had a couple of hours to spare so was looking for an easy launch.
And they don't get much easier than that. To start with there was a lot of fog so I just tied off to a buoy and dropped down some worms. I soon remembered another problem with fishing here – the vast numbers of bait robbing crabs. They were all over the bait within seconds of it hitting bottom. Luckily the fog soon cleared and I paddled downstream to Coombe Cellars intending to drift slowly back to Shaldon with the outgoing tide.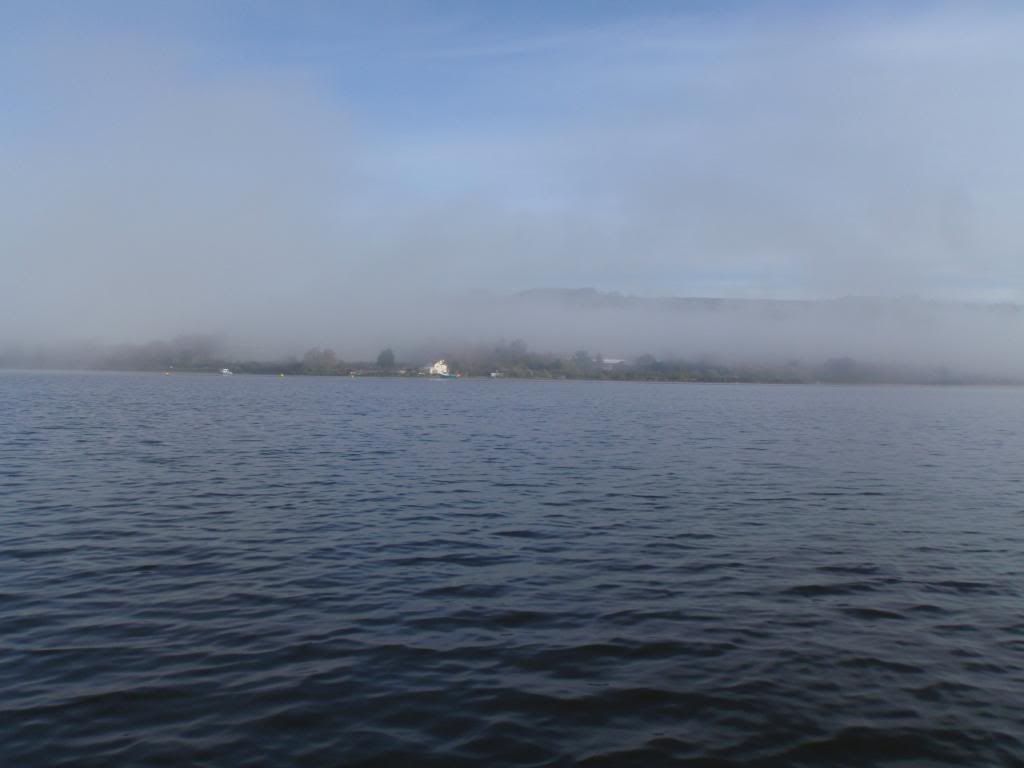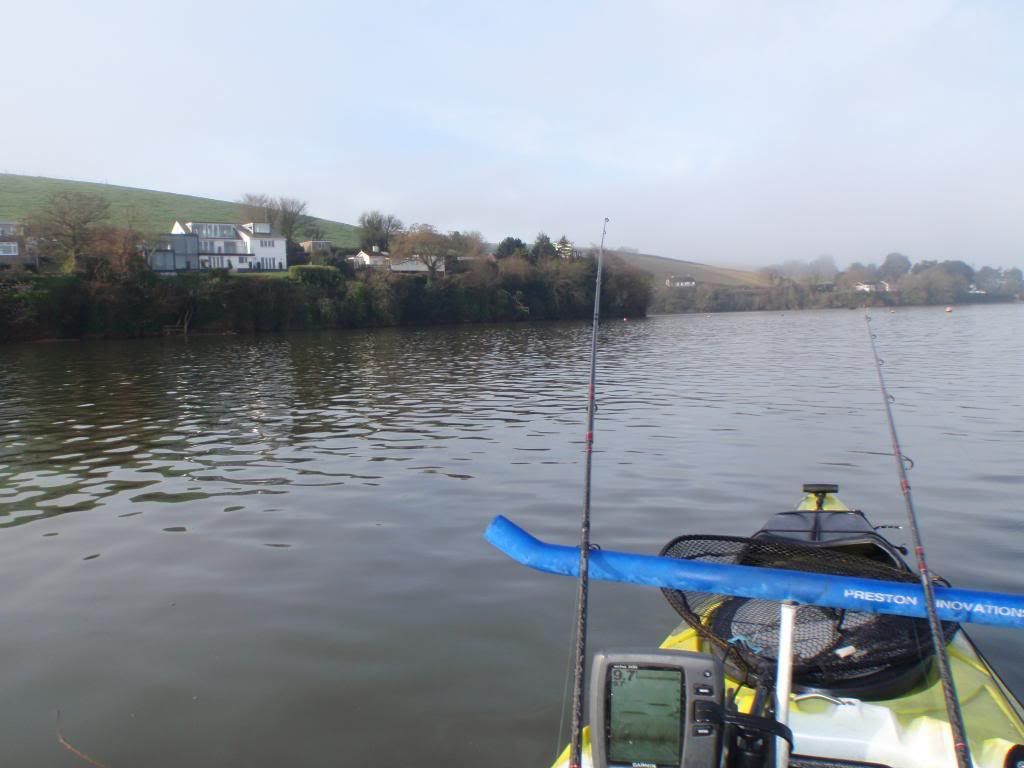 Nothing much was happening except for catching the odd mussel and crab. Just as I was giving up hole I had a bite and the first flounder was on board. No record breaker but a welcome catch.
This was immediately followed by a smaller one. Then the rest of the drift back to the bridge was uneventful but the target was achieved.
An easy landing and then the three hour drive home…