Discussion Starter
·
#1
·
well liam91 and a bloke called aj invited me along to a trip to fonty, chucked all the gear in the van , all after the hounds armed with crab and squid ,. got to the cliff to see no one there ! Great
we all cast out pulleys, baited up with peelers (well i had softies ):fish:
not long after first cast , bzzzzzzzzzzzzzzzzz the rachets off! on ajs reel, he strikes into , thinking the fish had gone, keep reeling to see his rod bending its on! the first hound of the day! all hoping not the last, got it from liams "great fish landing " ran down with the net and landed this star!.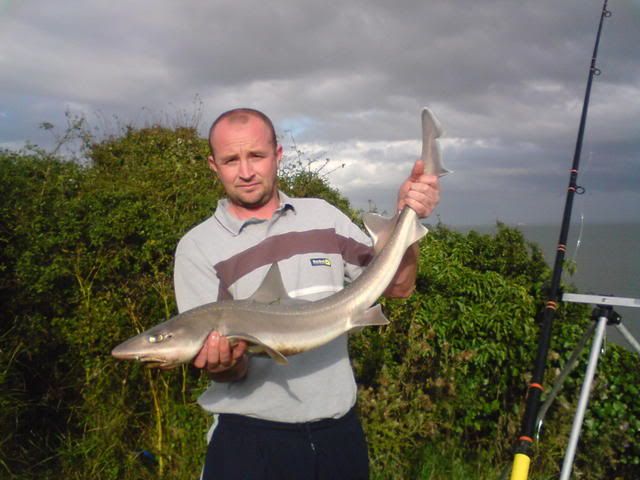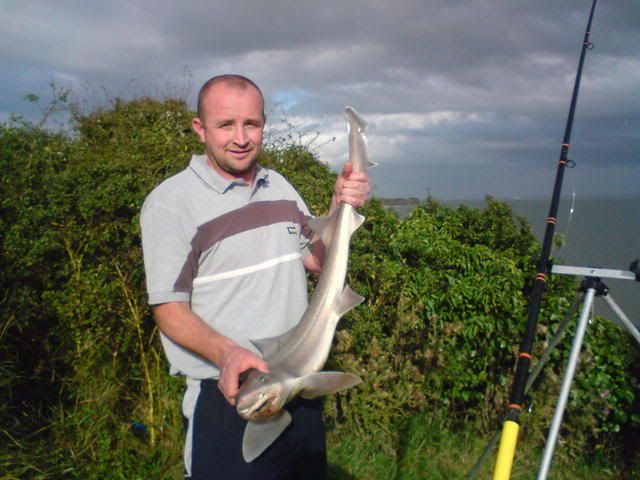 hopes where high" the smoothhounds were in!, ..i havent been properly fishing for about a month and half and thought wat a great come back it would be to get a double figure! ....
THE RAIN COME :dry:
listening to the radio my rod just pulls , i had my drag on quiet stiff! .jumped up and struck!, wat a great fight on a tiptornado light! the fish was pulling me all over the place,....adventurly got it to liam who had scrambled down the cliff to land yet another fish!, LIAM THE BEST FISH GETTER LOL!...... brung it up ,
knowing it was bigger than the one we had before which weighed 9 pound, put it on the scales to see 10 pound 2oz !! (zac yes now i do know wat it feels like to have a double figure smoothie:spiteful::wiggle:..
while playing this i had a good bite on my other rod on a whole squid
which ended up being a eel!..
pics of both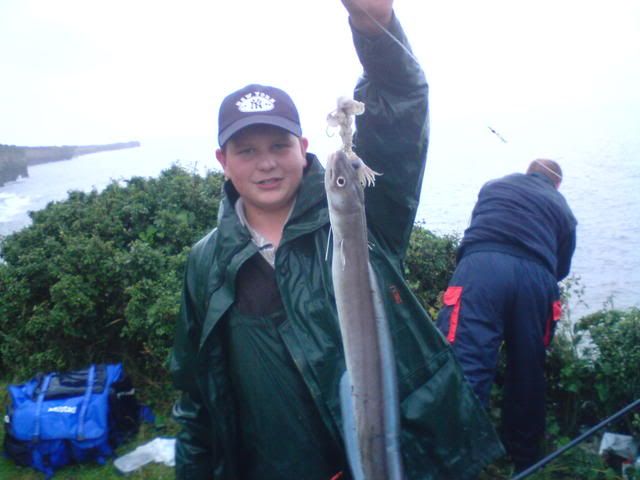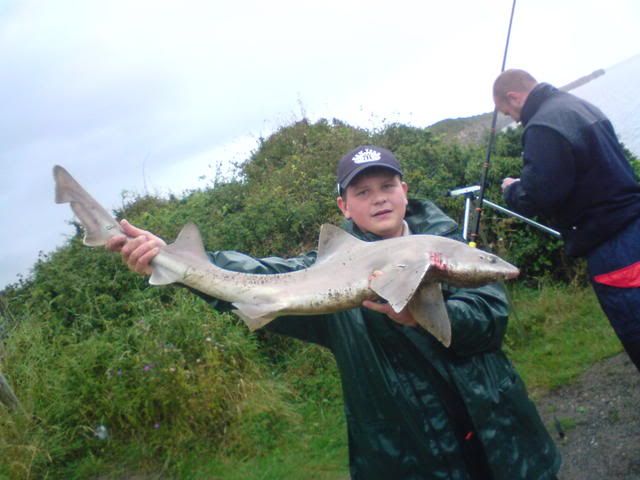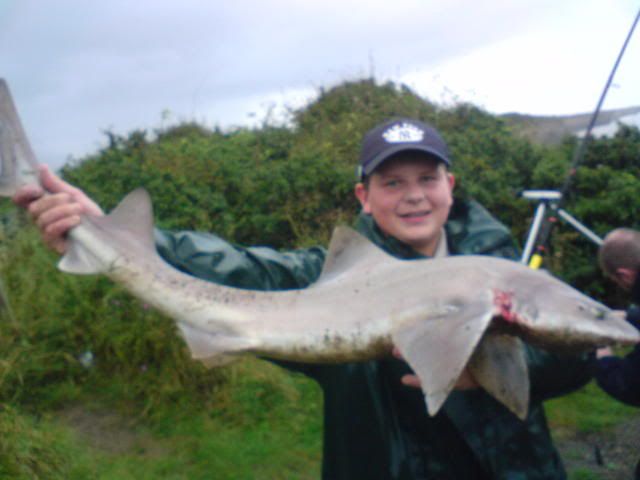 not long after then!, my reel screamed off!, push the best fight i have ever had of a fish i thought this must be bigger it was diving ripping line of my reel , got it in to find another nice smoothie of bout 7 pound i was surprised it wearnt alot bigger from the great fight,
by this time liam was sulking in the corner and chasing rabbits with his l.e.d light :lmao:
He caught a snooty eel in the end which beat the blank but was hoping for a smoothie.
all in all a great day! apart from the rain then being cold and wet!!
all fish were returned safely!, and landed with a net,
dean....
also fished till about half ten. into darkness thought they would start feeding again but not a sniff!