Discussion Starter
·
#1
·
With XC giving 12mph NE gusting to 25mph i decided to hide from the Wind to fish high water...then depending how the wind was to find somewhere for the midnight low.
decided upon Witches ledges...great size tide for it and no swell to speak of, got there and the wind was more east and a bit uncomfortable with it howling along the ledges rather than from behind so rods set up low and out the baits went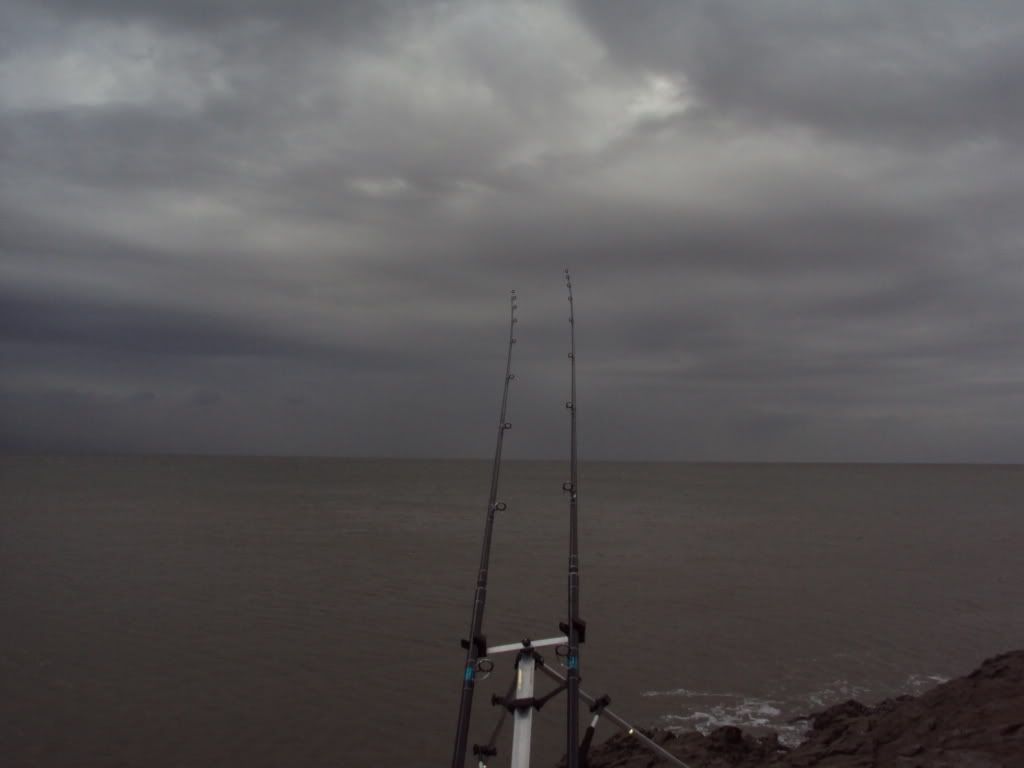 didn't have long to wait....1st cast and a knock and slack line...nice little ray of just under 5lb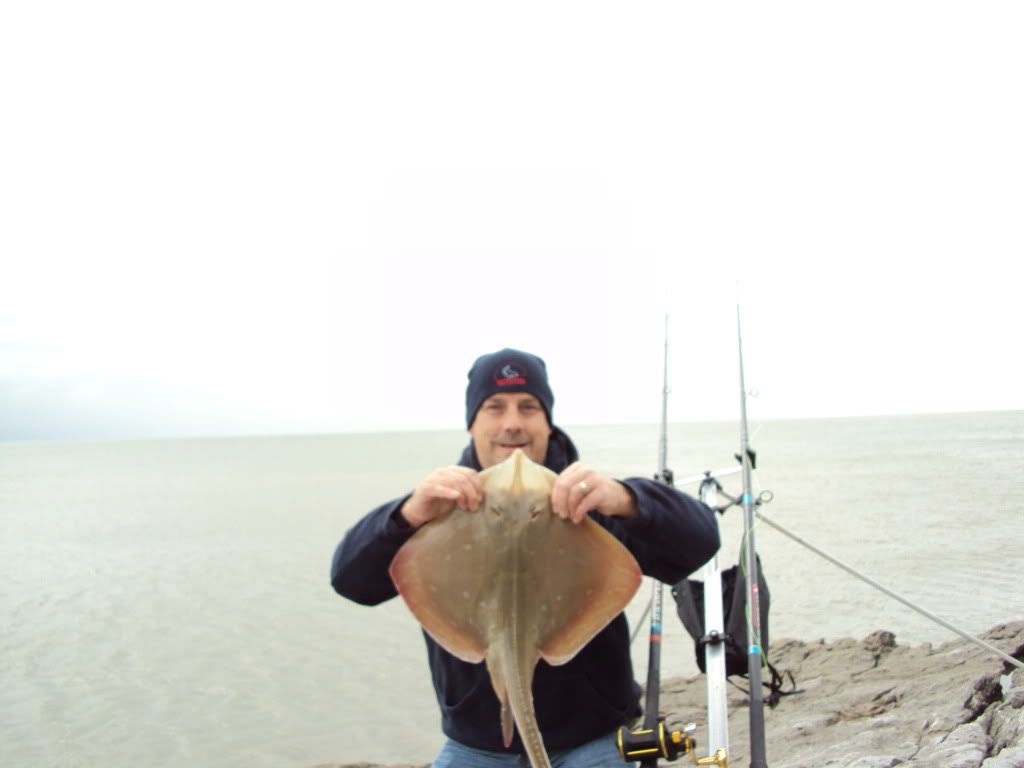 quiet for a little bit, couple of knocks but nothing to speak of...except the dogs who were in residence....a few of them were throwing up really fresh sandeels..big and grey so it seems there were loads of sandeel out there that the dogs were hammering...just a case of hoping a ray would find a bait berore the "rough rats".
couple of rays were lucky enough to have a 6oz lead and diner land right on there noses which resulted in a couple of additions...one just over 5lb and one about 3 1/2lb....all on the flood!!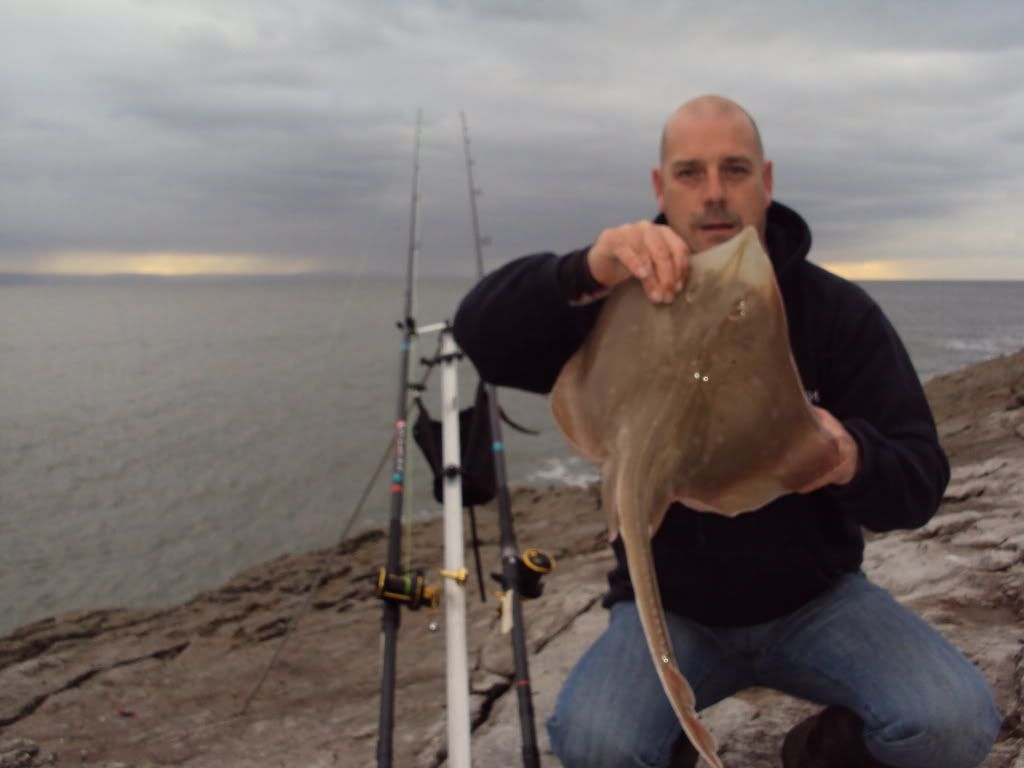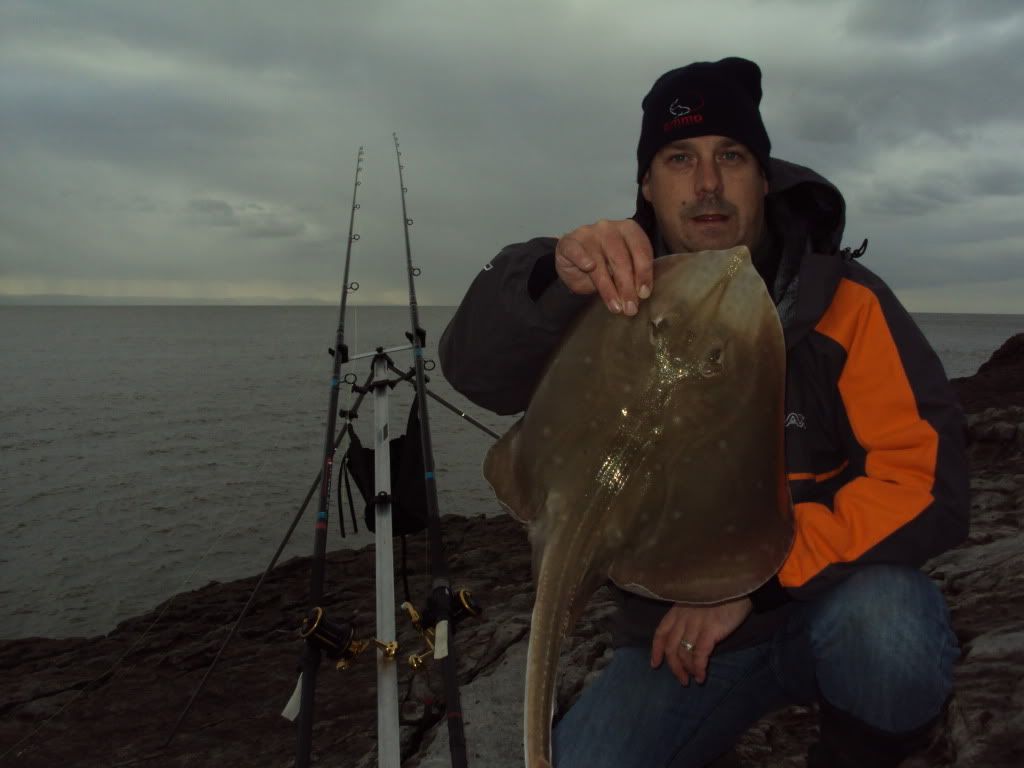 unfortunatley the dogs stepped up there onslaught....and fed all the way through the ebb...think i ended up with 22 of them!!!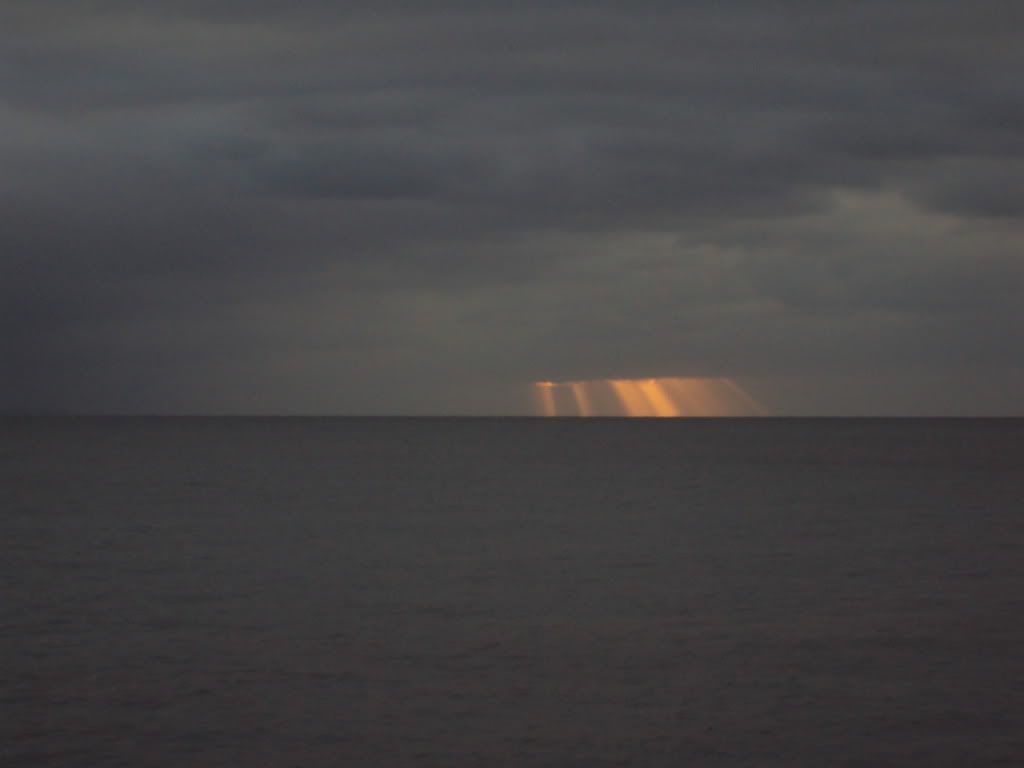 packed up 2 1/2hrs after high...grabed some food and joined Skayer at ogmore for low....unfortunatley the less we say about that the better....1 dog and froze my provebials off
john