Discussion Starter
·
#1
·
August 7th

Although Morfa usually fishes best around low water my mate weren't finishing work until 7:30 ish (4 hours before High water) but we decided to fish there anyway.
Got down there around 8ish and set up between the long arm and the pipe. We fished 1 rod each using some lug I'd dug earlier that day and also some squid from morissons. As you can see from the picture below was a lovely evening and with a nice surf a bass seemed promising.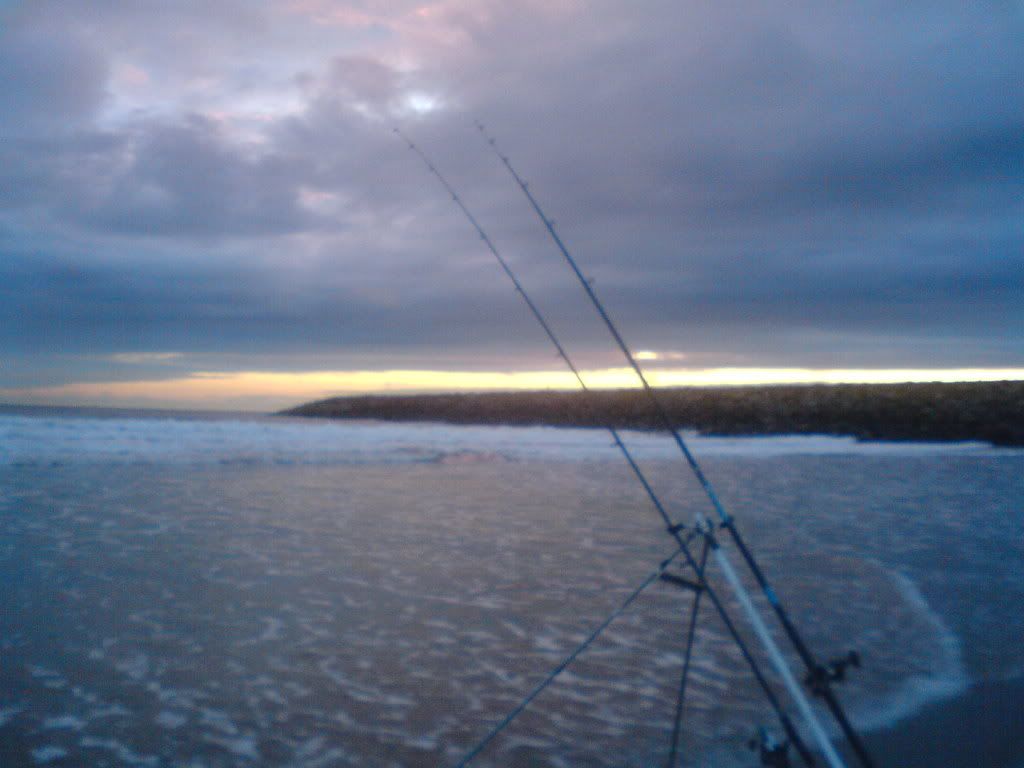 The Lug I'd dug were huge so decided to fish a single lug on a pennel all night whilst my mate also used combinations of both the lug and squid.
After around an hour and half without a nibble was starting to think we were in for a blank. When suddenly my rod sprung into action resulting in a nice little flounder: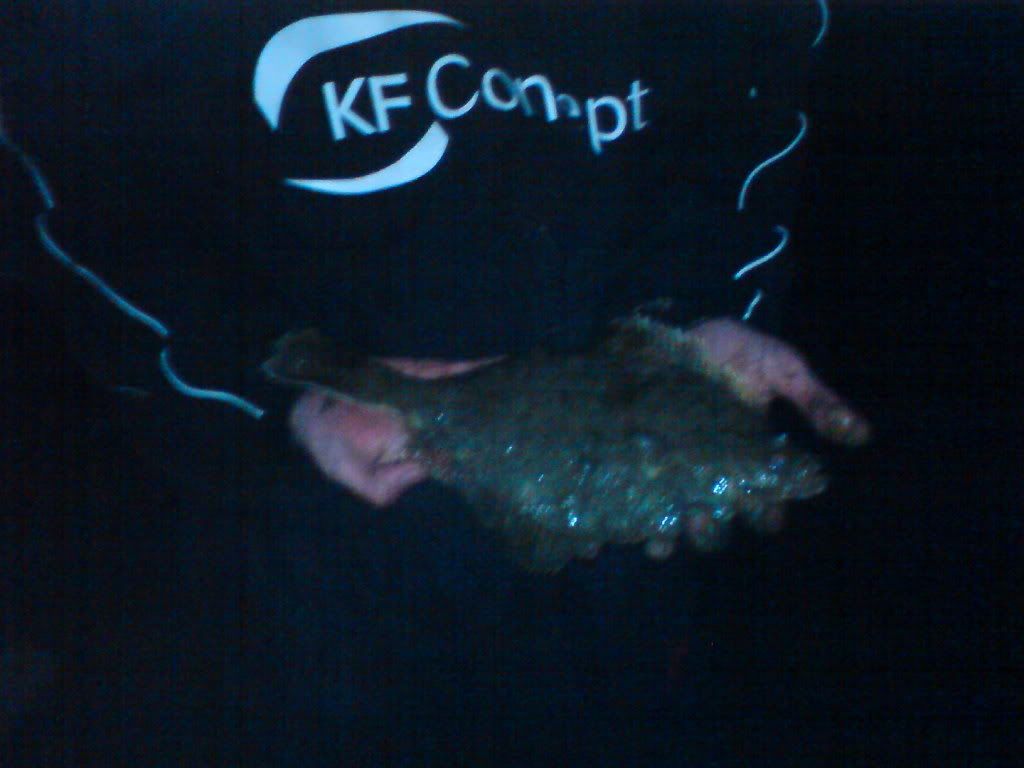 Stopped fishing about 11:15 at high water. The above was the only fish of the night but a good sesh none the less.
August 8th
Decided to go back down today but opted for rag instead of lug.
Got down there at about 6 o'clock and once again there was a nice surf. Took two rods each today on one I whacked out a whole squid and on the other decided to fish quite close in for the flats.
My mate decided to stand in the surf fishing and did so for most of the night. He was using a rolling lead with braid and said he could feel the fish nibbling. His rag were often coming back in mostly all gone. He had one decent bite all evening but sadly missed it.
I had my first fish around 8 o'clock on whole squid which I'd left out for a good 40 minutes (was just about to reel in). A good positive bit resulting in this little fella: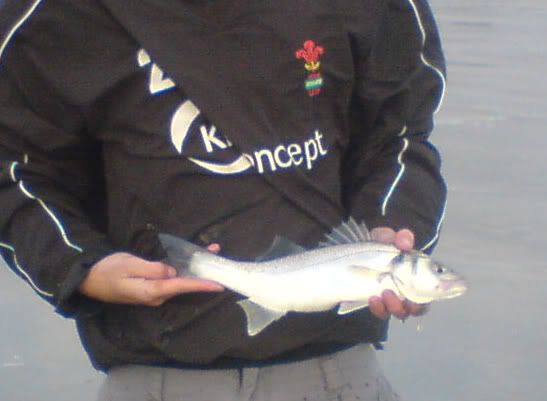 I decided to go from fishing single worms on a flapper to fishing rag on a pennel on the closer range rod. Probably the best decision I've ever made because 10 minutes later had an almighty bite and after a great scrap on fairly light gear, looked down into the surf and thought yess, a nice bass. Then a closer look and couldn't believe it. My first ever Golden Grey Mullet :1a:
Was so excited at the time I managed to fall in the shallows which will explain while I'm so wet lol: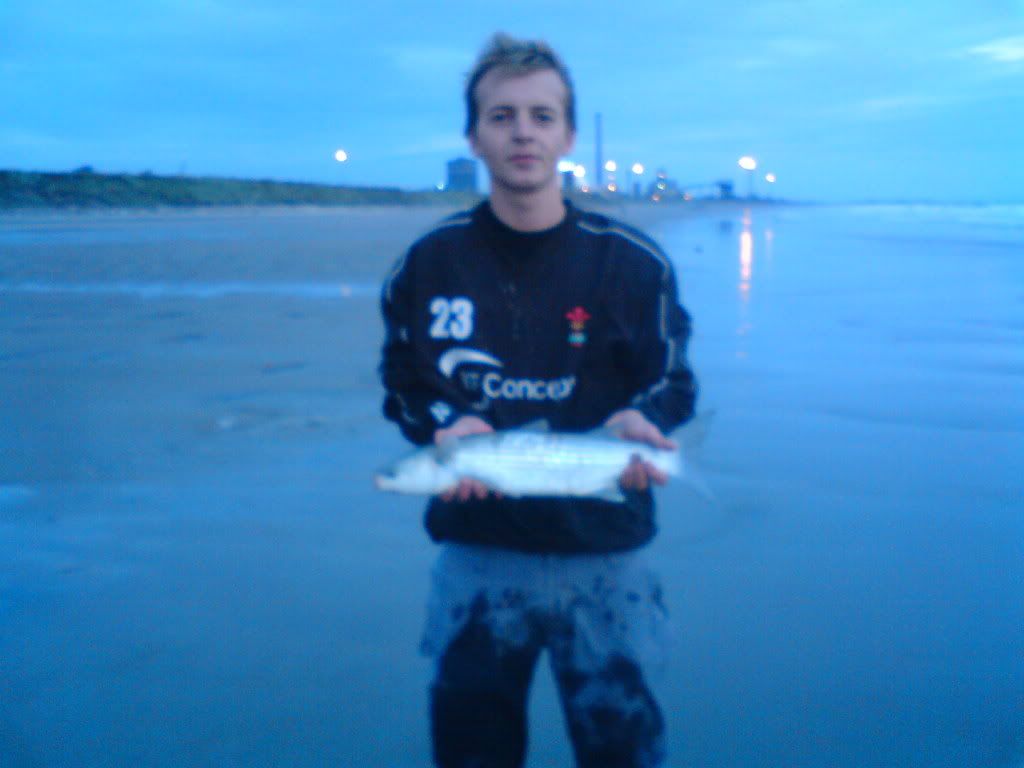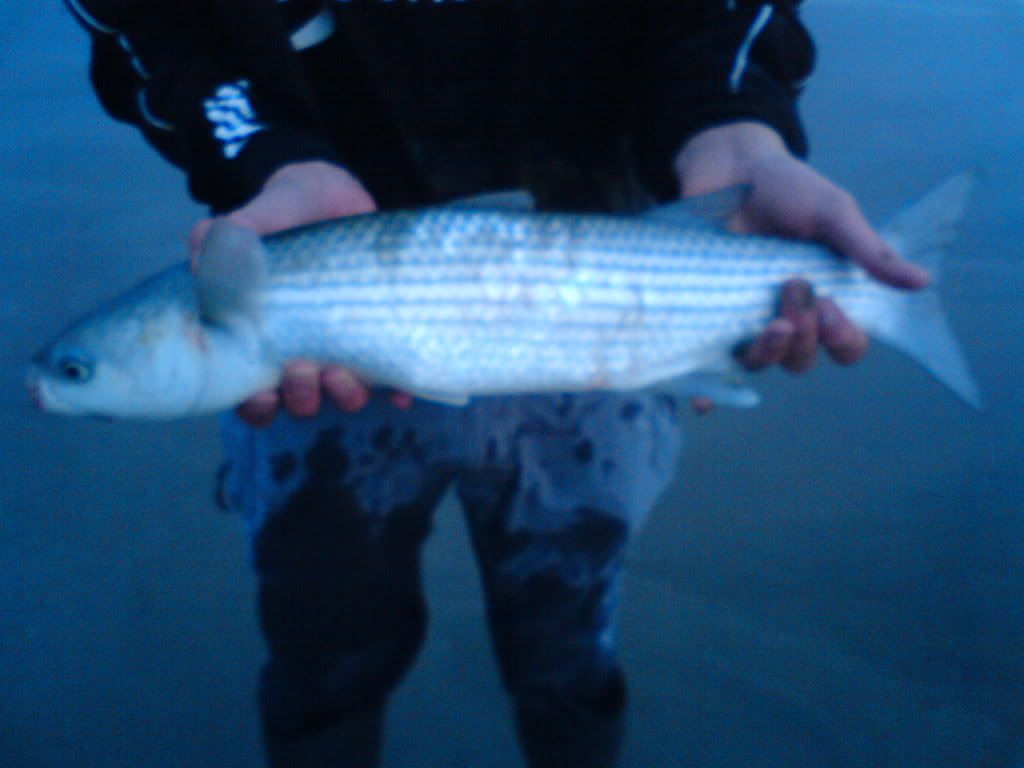 Sadly didn't have scales to weigh it but it seemed a good 3lb which I just deiscovered is the same as the British record
hmy:
Weren't having much luck on the squid after the initial bass so decided to put a few rag on a pennel on both rods. Another good decision which resulted in another small bass just before we left at around 10 o'clcok.
One of my best sessions in a while, a nice size fish that being a new species, and some silver spikeys thrown in also.
Sorry about the picture quality all photos were taken off my mates phone, will be sure to take a tidy camera next time.
All fish were nicely hooked in the mouth and returned unharmed
I'm going to Portland for the weekend tomorrow morning so hopefulyl I'm in for more action. I'll be sure to let you know how I get off when I come back and hopefully get some advice on Cesil off the locals and some tactics for the Wales V England match. Tight lines all :fishing: