Discussion Starter
•
#1
•
With the Wickford vs Southend match only a week away and Fishyrob telling me that I should fishing and not playing games on Facebook (Mafia wars anyone?) I decided that a few hours with the rods would be a good idea.
With the wise old Oracle of Thames Rover informing me that the Wharf would be unfishable due to the wind and the extra high tide I opted for the mud banks behind Proctors.
As you can see there isn't much to cast and its sloppy mud. After setting up and waiting what seemed like an eternity I eventually managed to get a weight into the water where I then spent the next 5 minutes trying to get it out of the mud. Next cast and the rod tip started rattling away and this was the result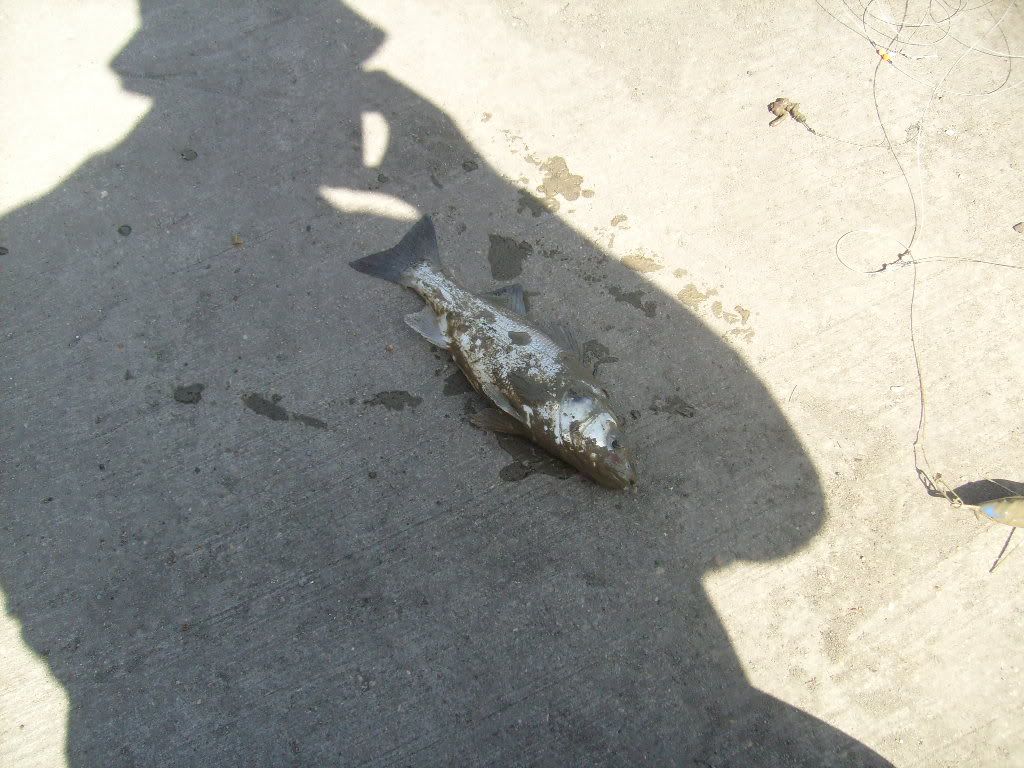 not the biggest bass in the world but every bass I caught today was in that size category. Next up was the good old Thames plaice aka flounder
This was the biggest one of the day at 30cm. For the next few hours it went schoolie, flounder and so on until it was 4 of each species.
Now most people would be happy with 8 fish but not me I was after a sole, for the species hunt. Then come species number 3.....no not a sole but a decent size eel (sorry no pic, just imagine a long green slimy thing) and that was fish number 9, another schoolie and flounder brought me onto 11 before one of the rods went mental and the fish fought like a demon and I'm thinking bass bass its a bloody ba.......b******s its an eel. An eel a bloody eel okay it was well over a 1lb but it buggered up one of my traces. With a few little rattles as the water dissapeared over the mud banks I packed up.