Discussion Starter
·
#1
·
Gone a bit snack happy at the mo so tried these today again and must say id forgotten how bloody morish they are,to be honest I did make some and took em to the beach but trouble with the mince is once cooled the congealed fat content is a tad too much so for me there best eaten straight from the oven or they do work
wrapped in foil re heated for 10 mins on 180 degrees...............micro re heating does make the bread outer go limp but it is a quicker way to warm em up if you don't mind .....me.....gotta be the oven so the bread stays crisp.
So,if you enjoy warm bread with a tasty hot meat filling these jobbies
hit the spot !!!!!!!!!!!!!!
Dough Ingredients
500g Strong White Flour
15g Fresh Yeast(7g pkt dried yeast)
1 Tsp Salt
1 Tbsp Sunflower Oil
300ml warm water
Meat Filling
500g Good quality Minced Beef
2 large Onions
1 small white cabbage
1 Tbsp sea salt
1/2 Tbsp Ground White Pepper
1 Tbsp Caraway Seeds
1 Tsp Cumin Seeds
1 Tsp Fennel Seeds
1 Tsp Ground Cumin
50g Melted Butter
For the Dough,stir the sugar into the warm water then add the yeast and set aside for 10 mins whilst mixture foams.
Mix the Flour and salt together,now add the oil to the yeast mixture and stir.,now pore yeast mixture into the flour and mix together to form a soft dough.
Flour a board and work the dough mixture for 10 mins and place in an oiled bowl,cover with clingfilm and set aside for 45 mins.
Dough should now have doubled in volume.
Mean time dry fry the mince meat on a medium heat and drain off fat,now continue to cook untill nicely browned.,add chopped onion and sweat through till soft and slightly browned.
Shread Cabbage (remove hard core) and add to frying pan,now add spices and butter and continue to stir fry.
After 5 mins add water and cover pan and cook gently for a further 5 mins untill contents of pan are cooked through.
Once cooked through leave mixture to cool.
Return Dough to floured board and knock back for 5 mins,then divide Dough into 20 equal portions.
Roll out a portion about 6 ins around and 3mm thickness,then add 2 Tbsps
of Meat mixture to middle of Dough circle.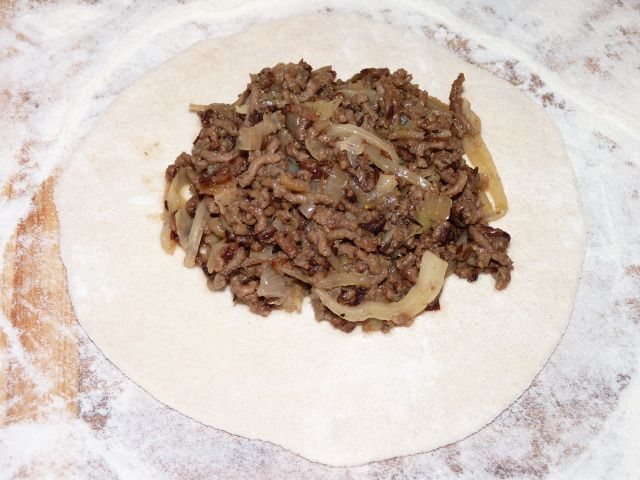 Leave enough room around edge to wet with water and draw up dough edge into center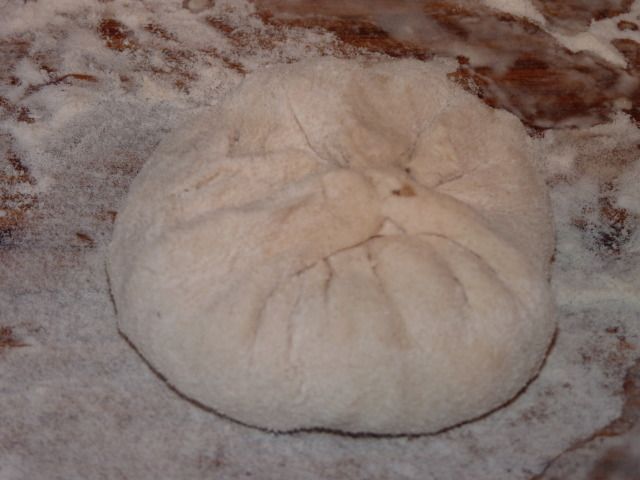 Once Bierock has been shaped turn over and place on an oiled cooking tray and set aside for 10 mins for Dough to double in size.
Meantime heat Fan oven to 180 degrees.
Baste Bierocks with Melted butter or Eggwash and cook for 18 mins.
Taste great with mustard of your choosing or Gherkins and washed down with Beer..!!!!!!!!!!!!!!!!!
The easier way for lazy sodds is to get er indoors to make em and you just stuff ya face...
Enjoy
Gazza