Discussion Starter
•
#1
•
With the wind turning west - sw for this weekend me and a few other made the effort to get out as much as poss.
we arrived at low water, to be greeted with a flat sea and a gusty breeze, things where slow to start but at about half tide up Carl was 1st into a cod of about 2.5lb, shortly after i had one about the same size, then i hear Graham shouting down the beach as tho he had just found a £1000 note laid on the beach, he had beached his 1st smoothy, only small but it was his 1st ever, well done G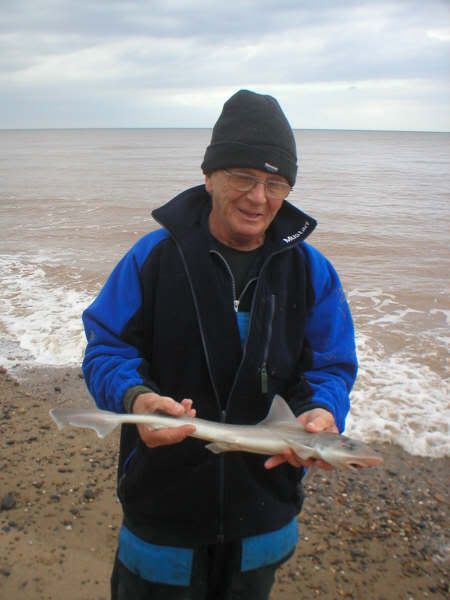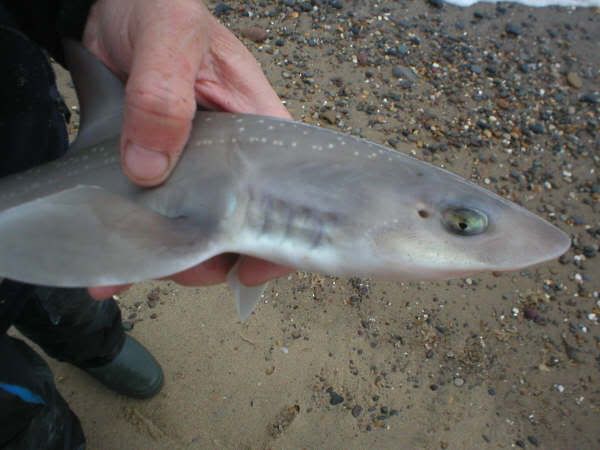 about 5 mins later i had a little "tap tap" on the rod tip and beached this monster! ;D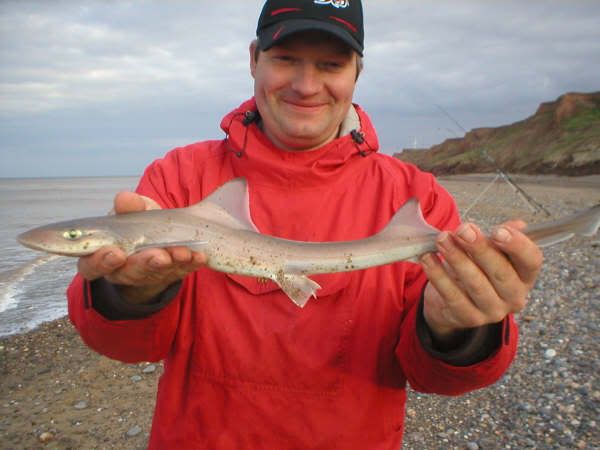 not 5 mins later on john shouted across he had a better hound
it was about 3lb but still a welcome sight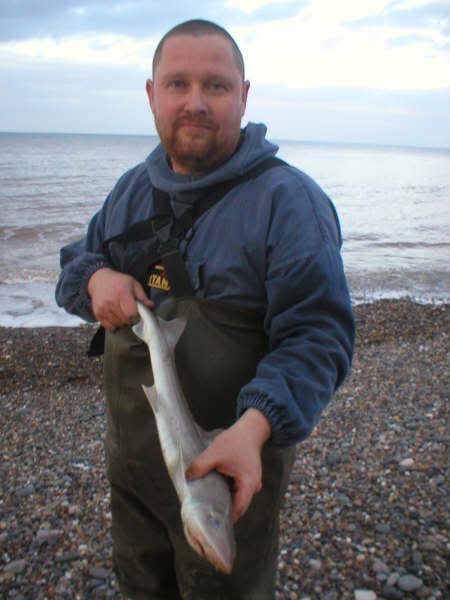 things then went quiet up until about 1 hour before hi-water
when i had 2 slack liners on the trot, one was a small thorny about 1lb and the other was a thorny of 3lb 12oz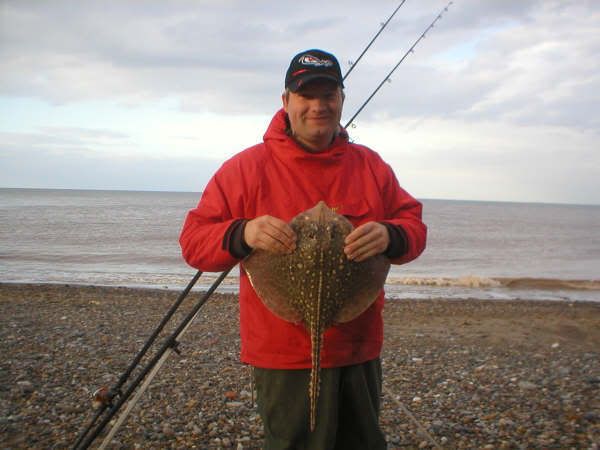 Things went dead over hi water (as always) until darkness fell and the tide began to ebb then the bass came out to play
john had a nice fish about 3lb 1st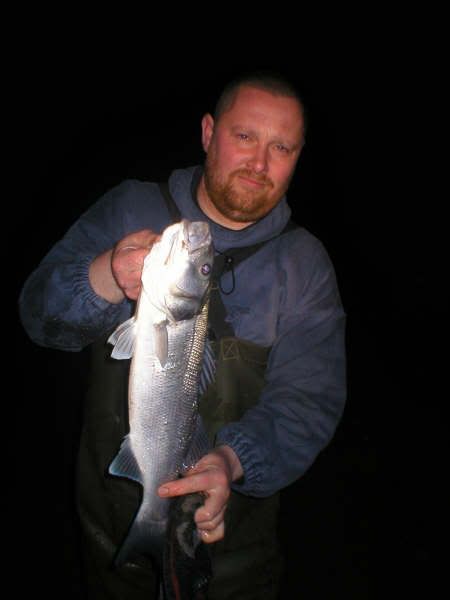 then i had 3 in about 10 mins 1 after the other best was around the 2lb mark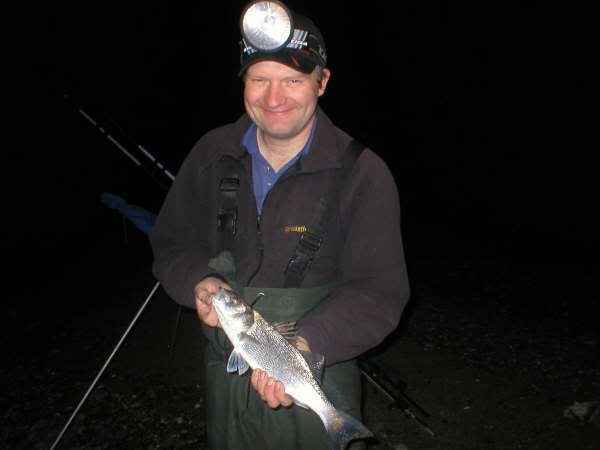 Then right at the end, Graham had a small thorny and 2 bass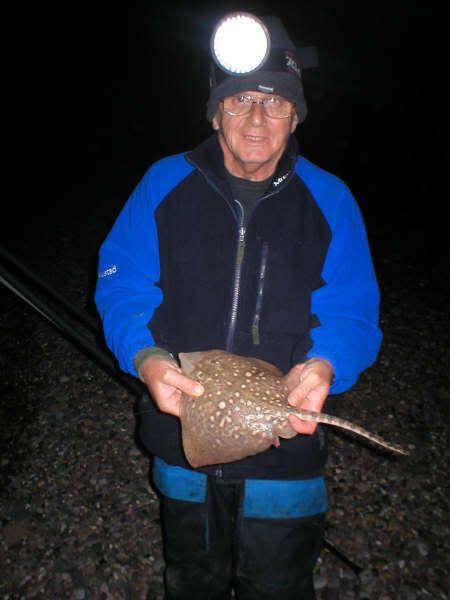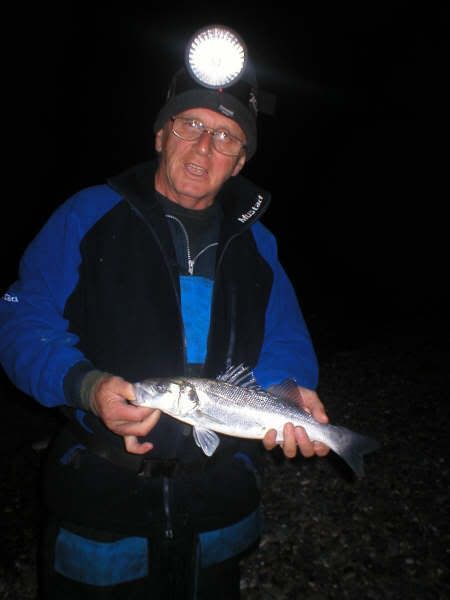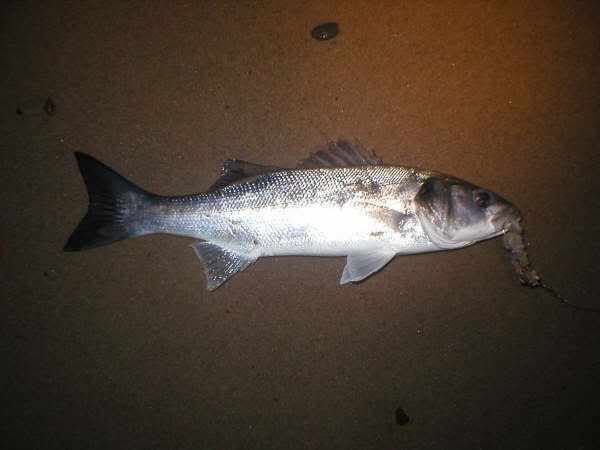 not bad for 4 hours fishin
And some people will tell u the holderness coast is not as good as people make out!!
mack