Discussion Starter
·
#1
·
That the fish on certain beaches don't read the the threads on here or come to that the books and magazine articles on how they are meant to be caught!
Armed with a copious amount of Maddies , Bernard and I arrived at Llangennith beach armed with all the light gear and our Bass roads just incase. Went down to the White House for starters as my thoughts were that if there was loads of weed we could walk back to the stream end.
As you can see it was shorts weather!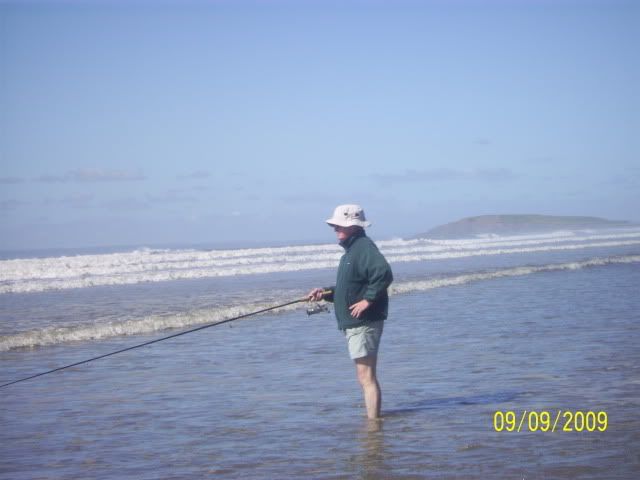 I won't frighten you with any of my legs!
Well we saw a fair amount of movement in the water from what I am sure were GG's. But could not make contact at all. In desperation and to avoid the blank changed rods and traces to try for a flattie . But to no avail!
There was another bloke who walked and fished the whole length of the beach and as far as I know he blanked as well!
The conditions seemed Ok although the northerly breeze was quite cold at times!
Not sure why we blanked but we did ! But still it was a nice day out!:sun: