Discussion Starter
·
#1
·
Hi all, as im sure you will all know i have been awaiting the prize giveing for the first prize in the kent vs essex charity match.
The prize was suplied by KENT TACKLE in strood.
The prize itself was a 24 k gold plated abu 5500 in a presentation box and life time membership to the ambassadeur club plus a lifetime sevice on the reel, the reel is worth over £600.
I would like to thenk Kent tackle ltd for supplying the reel. Thanks to Alan t
[email protected]
darrel 2000 , for there time spent organising the meets/matches, and thanks to all overs who supplied prizes for the meets
Most of all well done to all the anglers who fished these meets,togeather we have raised alot of money for the charitys concerned:clap3: :clap3: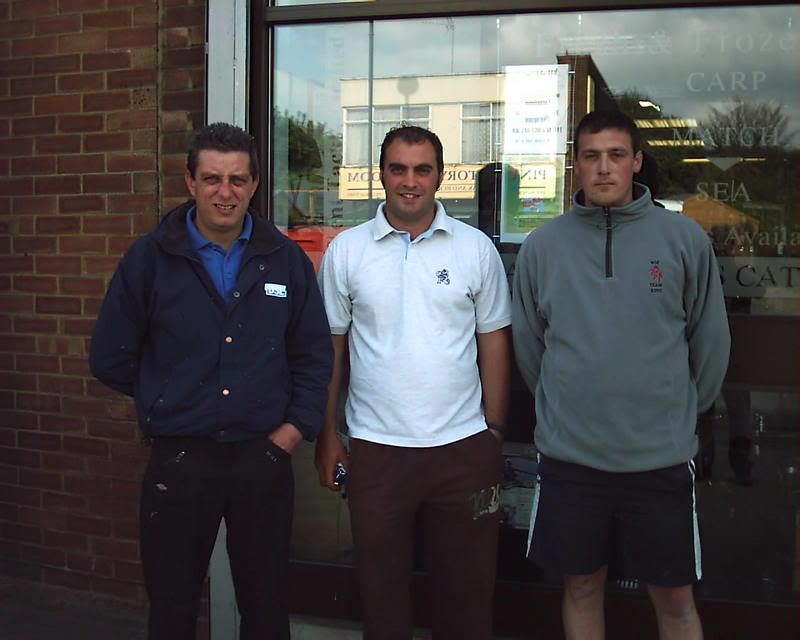 left to right, Nuke myself and darrell
Nukes so popular in this shop they have a pic of him on the counter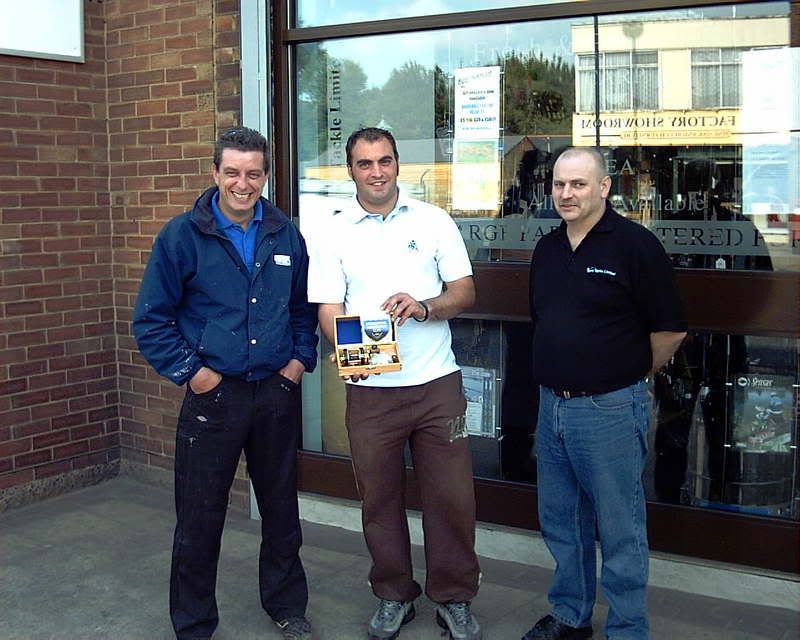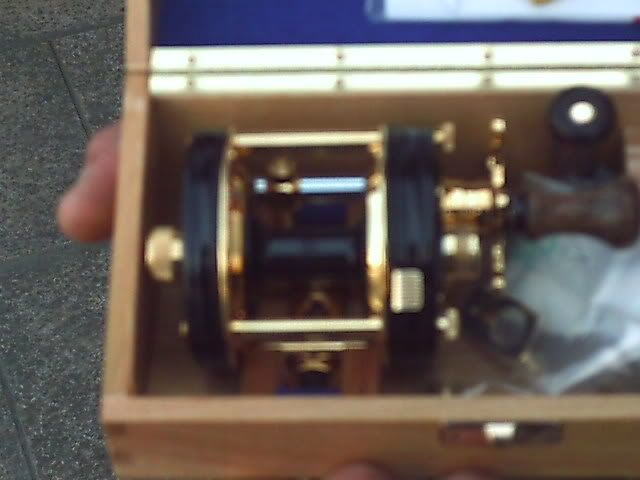 :1a: Thanks guys