Century Kompressor Super Sports, Penn Mags, Sloshes
Discussion Starter
·
#1
·
just come back from the knap pebbles fishing 2 hours up and around 1 and a half down armed with macky, sandeel and squid targeting the rays and doggies. scott stanton also fished along with me. as first casts hit the water, 5 minutes later and a good tug and a fine doggie of 1lb 11oz hit the shore. scott then had a doggie of 1lb 3oz on his second cast. a few hours passed and it had gone quiet with a good knock for scott, and a slack liner for me, both unfortunately missed. on my last cast i decided to hit a sandeel, macky and squid cocktaiul as hard as i could on an up and over for the one last chance of a ray for the session. within 10 minutes the rod thumped, stopped for a minute and then hammered back down again. this resulted in my best spotted of 5lb 6oz.
overall a fantastic morning with great weather!
also nice speaking to you welshkev m8 who came down for a walk with his kids...
tight lines and all the best,
steffyenck.
PICCIES OF THE SESSION.....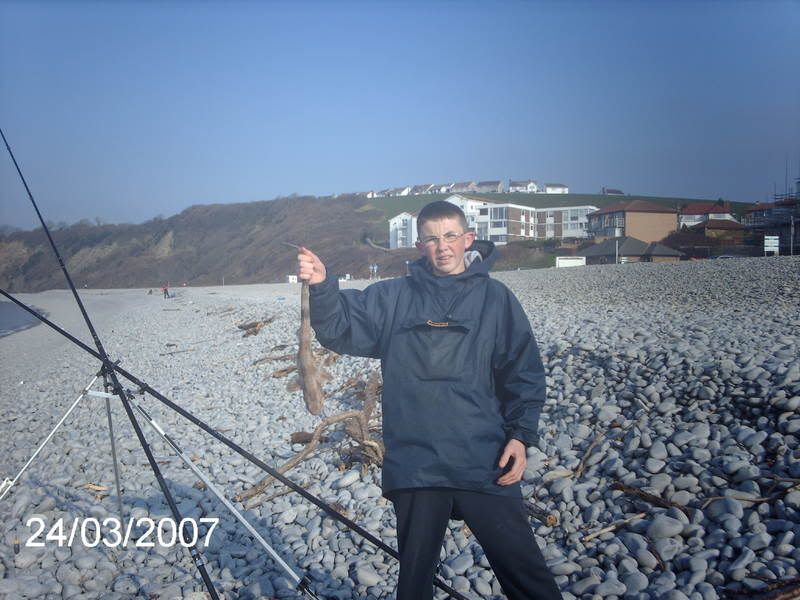 MY 1LB 11OZ DOGGIE - FIRST FISH OF THE SESSION.
SCOTT STANTONS 1LB 3OZ DOGGIE - SECOND FISH OF THE SESION.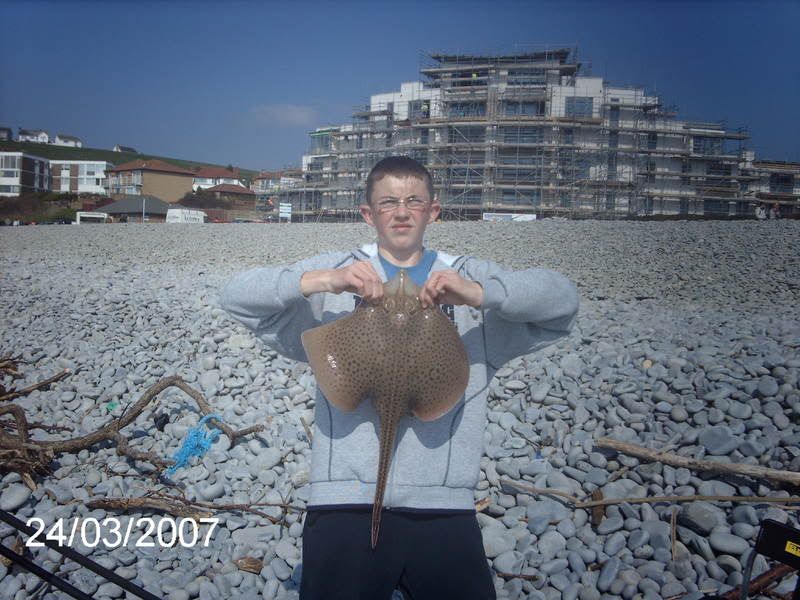 MY 5LB 6OZ SPOTTED RAY - BEST FISH OF THE SESSION.