Century Kompressor Super Sports, Penn Mags, Sloshes
Discussion Starter
·
#1
·
me and scott stanton ventured down the knap and arrived at 6pm and was palnning to fish till about 10:30 armed with macky, sandeel, squid and a bit of ragworm given to us the day before.......
with an hour passed only a few missed rattles on both of our rods.....
my mate lee thompson showed up and fished along side us.....
after another hour passed things were still very quiet and lee managing a small whiting about 6oz. in this time i took a couple of photos of the sunset (see attached). as it got dark and scott had to leave at 9pm as he had to go to bed (lol) on his last casts on each of his rods resulted in a doggie of 1lb 13oz and a small whiting on the other.....
as the session was coming to an end lee managed a small doggie and then on his last cast after a spirited scrap landed a fine spotted of 4lb 3oz.
i then on my last cast to save me from a blank managed a doggie of 1lb 9oz.....
overall a fantatsic evening with lovely weather, typical the fish were'nt feeding too much...... i think it seems to be fishing alot better in the day..........
and also nice to meet squid - u -like and mad on fishing.......... well done on your fish guys.......
SOME PHOTOS OF THE NIGHT..........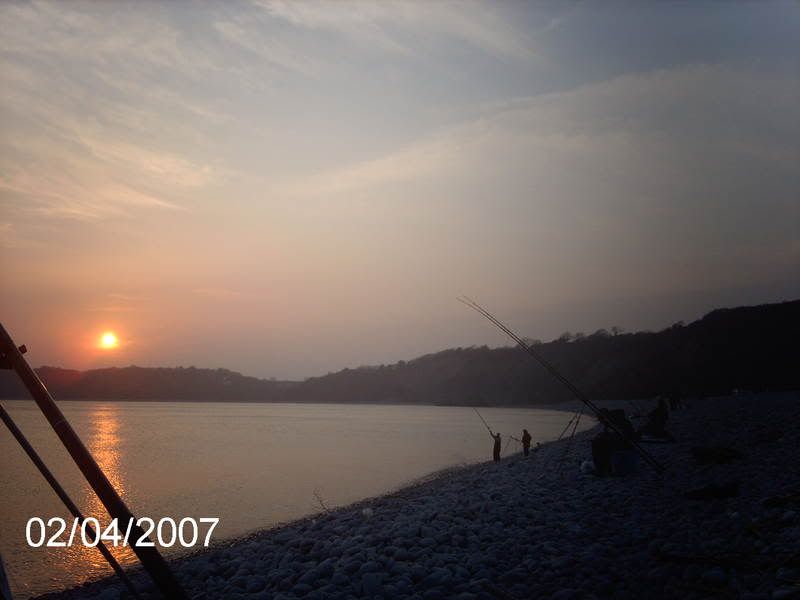 SUNSET ON THE KNAP PEBBLES......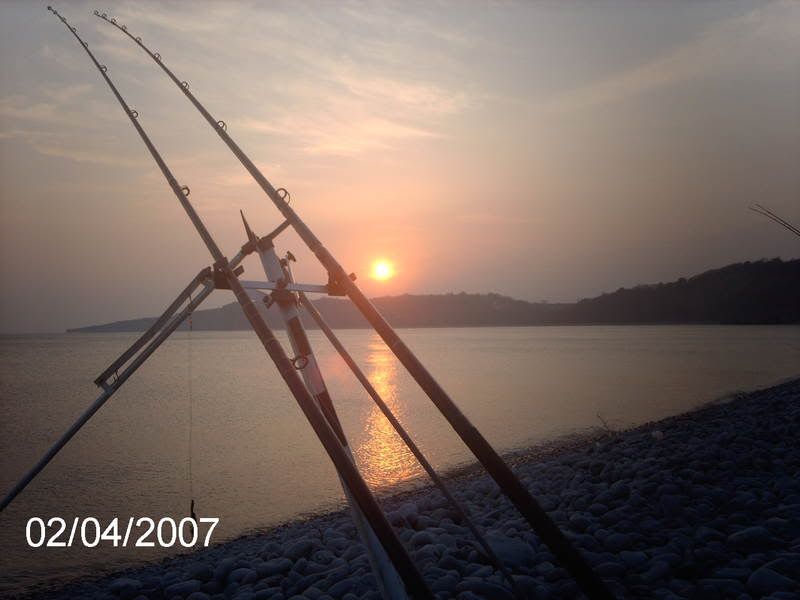 SUNSET OVER PORTHKERRY.....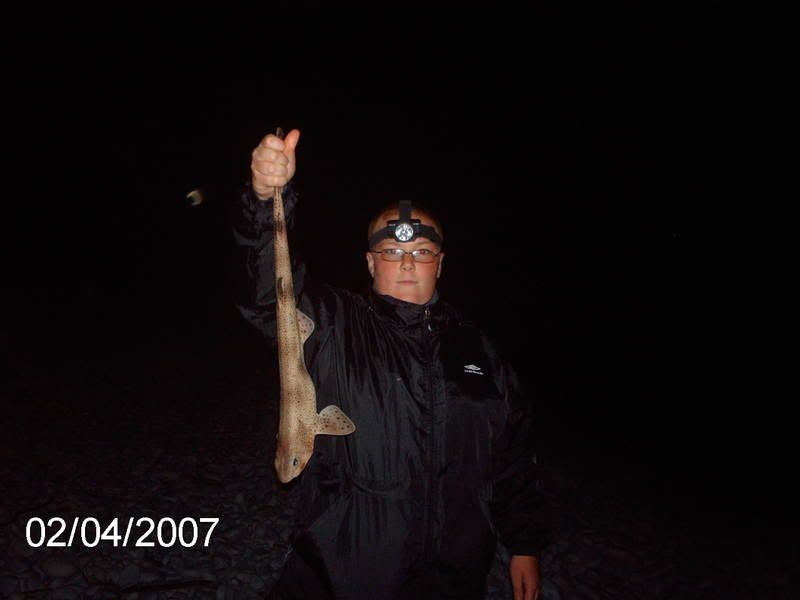 A FINE DOGGIE OF 1LB 13OZ FOR SCOTT.......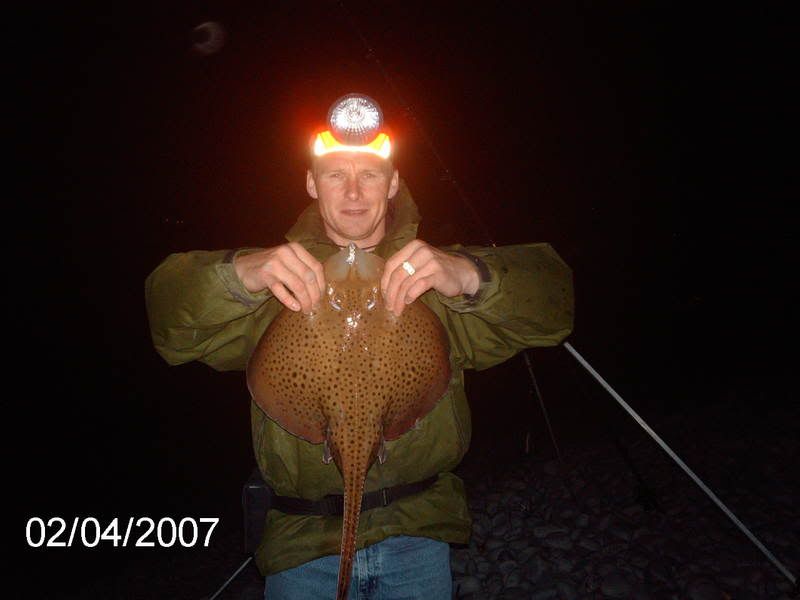 THE BEST FISH OF THE NIGHT OF A 4LB 3OZ SPOTTED RAY FOR LEE.....
tight lines and all the best,
steffyenck.