Discussion Starter
·
#1
·
As this is a long post it will have to be done in two parts.
Three car loads of us invaded fishguard yesterday,
Most of us left at 4.30am the rest joined on a bit later.
The venue was Pen Anglas head,a new one for me
but most of the boys had been there before.
After a two hour drive we arrived at the car park
over looking fishguard breakwater
As always in that part of the world the views were stunning.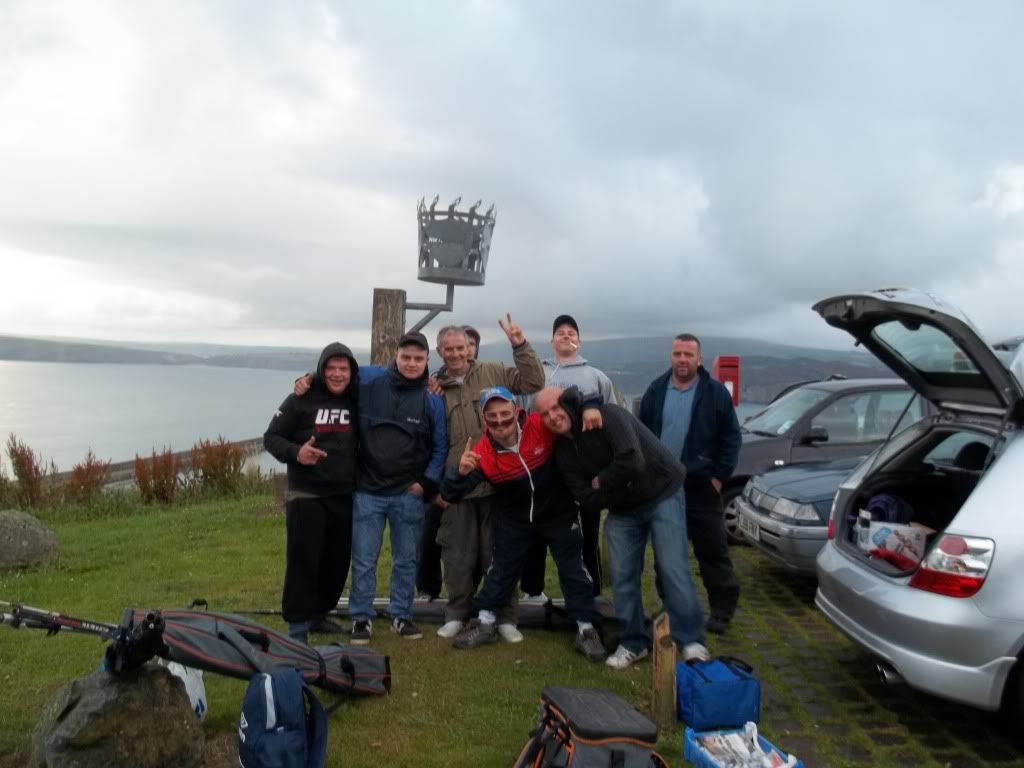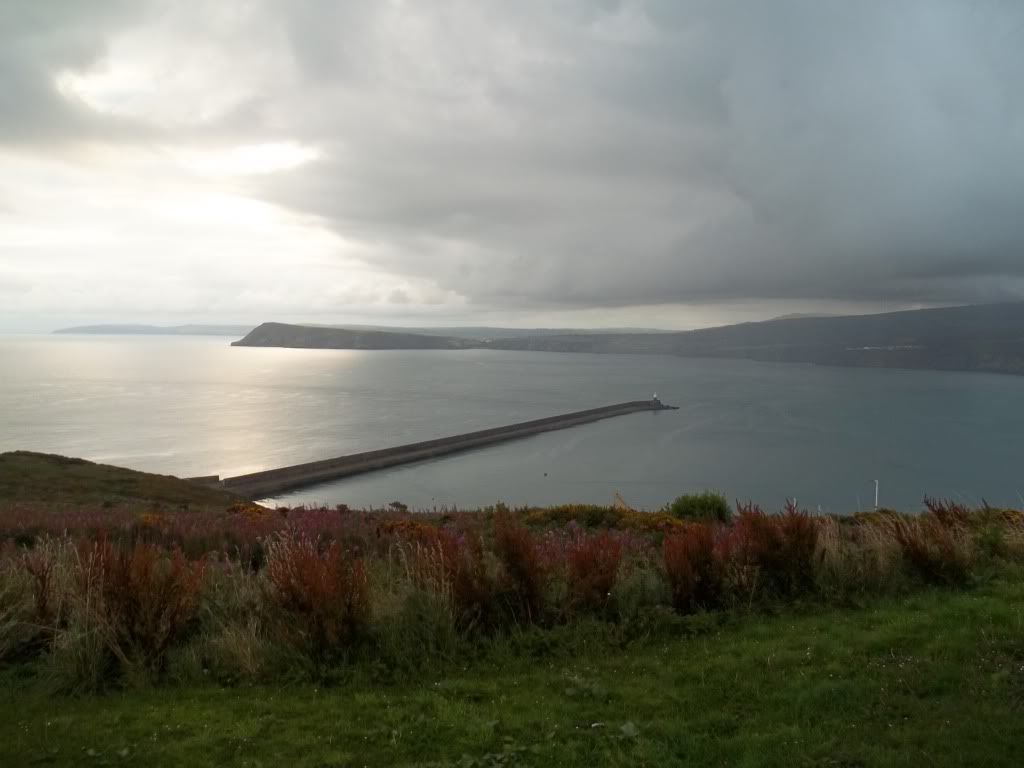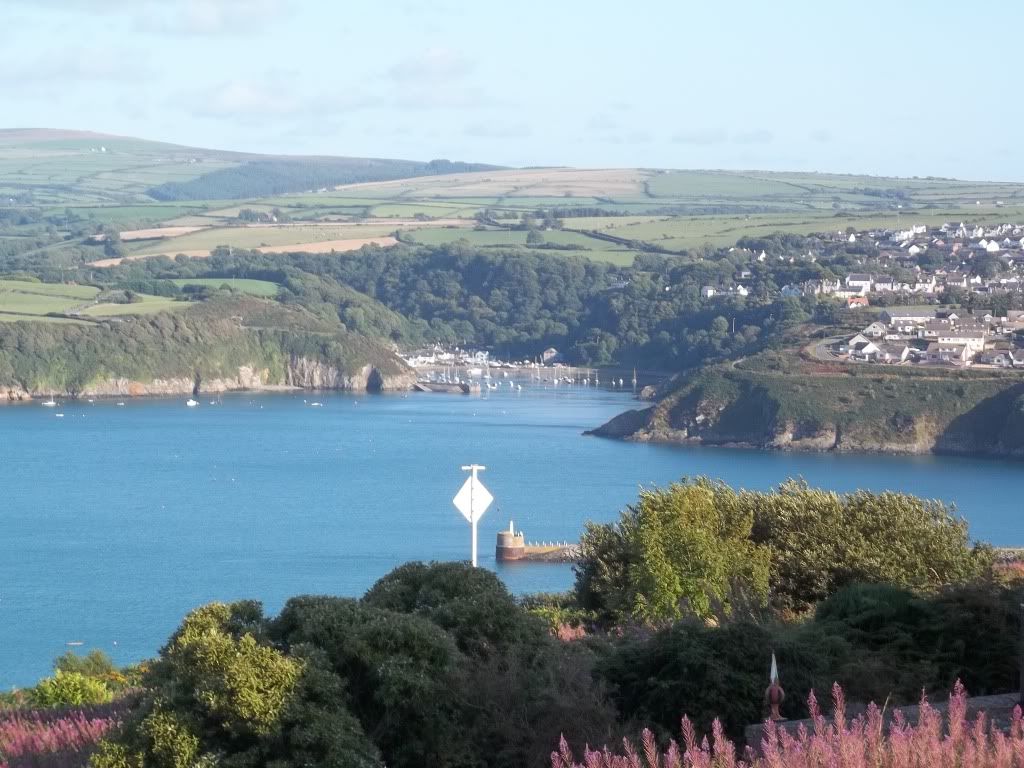 So after a quick group photo we headed off to our first mark.
A bit of a walk and some difficult rocks to climb down.
Once on the rock though it was fairly comfortable
with plenty of room for everyone and offered a choice
of method and tactics.
Gareth set up a simple ledger rig and was straight into the wrasse
before anyone else had time to open their tackle boxes.
We had wrasse,pollack,coalfish,a scorpion fish,and a few spider crabs,
Myself,sausage arse and Pete tried on the big rods
as an experiment and cast huge mackerel baits off the
front of the point into the rip,but nothing came of that,not even a doggy.
I caught a big velvet crab and gareth couldnt help poking it with his float rod
but regreted it as it grabbed the top of his rod and snipped 6 inches off it lol.
We also saw a few dolphins,a sharky looking fin(could have been a sun fish)and a few seals.
The bites slowed down as the tide dropped so we headed off to another spot,
walking down to the rocks it looked an amazing place,
deep wrasse holes everywhere.
The sun was belting down and the cove to the right of us
looked almost tropical,there were shoals of sandeels and other small
fish swimming around.
Also a load of larger fish swam past but not sure if they were bass or mullet.
The fishing was excellent from the start here,
Everyone alternating between feathering and wrassing.
Some on the float,some just ledgering down the side.
A steady stream of mackerel came in on the feathers and we must have caught
over 100 wrasse between us.
I took a tenners worth of rag and soon used it up,
then started using limpets which proved to be a better bait.
One of the boys caught an Octopus,nasty looking thing,
like a lump of snot with arms lol.
Some of us had to leave at 6pm and some stayed for another
couple of hours and had some bigger wrasse and loads more mackerel.
There was a nice wrasse caught about 5lb but I was on another rock
and was unable to take a pic.
So the total tally for the day was well over 150 fish,
which consisted of Mackerel,wrasse,pollack,coalfish,scorpionfish,spider crabs and an octopus lol.
And best of all not a single dogfish.
The walk back to the car was a killer and made Monknash look easy.
I had to stop for a few breaks,and it didnt help when I
sprained my ankle halfway back and limped the rest of it.
The walk almost killed Pete after just recovering from a chest infection.
Well that was the fishing side of things,
Part two will be up shortly,
heres a few pics.